The Online Railbird Report, Vol. 10: Hansen Hits Comeback Trail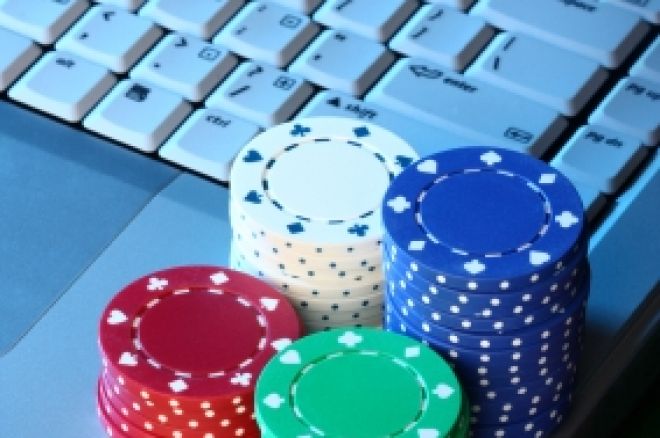 As the live action wound down at Bellagio this week, the online action began picking up again, with Gus Hansen playing host to a number of epic heads-up matches on his eponymous Hansen "Hangout", "Suckout" and "Knockout" tables on Full Tilt Poker. While last week, Hansen was on the receiving end of a "Friday night massacre" that ended with him posting the largest single-day loss of his poker career, the Great Dane roared back into action this week, reclaiming those losses and then some in an all-night heads-up PLO battle with some of online poker's toughest competitors. The "durrrr Challenge" also remained on hiatus this week, with Dwan delving into the live action in Las Vegas while Antonius traveled down the Italian coast from his home in Monaco to compete in the record-breaking field at the EPT San Remo. Dwan was waiting for Antonius Friday night on four of the "durrrr Challenge" tables, but with Gus Hansen taking all comers at his heads-up tables, the two decided to get in on that action instead.
Hansen Hauls in $1.8 Million in 24 Hours
Between 10 a.m. EDT on Friday and 10 a.m. EDT on Saturday, Gus Hansen won a jaw-dropping $1.82 million playing primarily heads-up $500/1000 pot-limit Omaha. Playing up to four tables at a time, Hansen took the vast majority of his winnings that day off of two players-- $890,000 from Tom "durrrr" Dwan and $735,000 from Di "Urindanger" Dang. Also taking shots at Hansen during his astounding run were David "MR B 2 U SON" Benyamine, Patrik Antonius, Hac "trex313" Dang and Sami "LarsLuzak" Kelopuro. After losing over $1.2 million of Full Tilt last Friday night, Hansen seemed to make it his mission to get that money back this week, logging over 13,700 hands and 132 sessions in the last seven days.
In one of the largest pots Hansen would haul in that night, he was lucky enough to turn the nuts and have Dwan make a massive check-raise on the river. Hansen started off the action with a raise to $3,000, which Dwan called from the big blind. The flop came down
. Dwan led out for $4,800 and Hansen smooth-called. The turn came the
and Dwan fired again, this time for $12,200, and Hansen called. The river was the
and Dwan decided to check over to Hansen, who bet $31,000. Dwan came in for a check-raise to $133,000 and Hansen happily called off the remaining $59,975 in his stack, turning over
for the nut straight. Dwan's two pair with
were toast and the Great Dane earned himself the nearly $222,000 pot.
Hansen would take another massive pot off Dwan that evening when they got it all in on a
flop, Hansen with
for pocket aces and an ace-high flush draw and Dwan with
for a wrap draw and a lower flush draw. The
on the turn and the
on the river blanked out for Dwan and Hansen raked in over $218,000. All in all, Hansen won all four of the $200,000-plus pots that materialized that night — and all were against Dwan.
Dwan, who had erased all but a few buy-ins of his estimated $4 million in year-to-date online losses by the end of last week, had spent the majority of this week playing live in Bobby's Room at Bellagio. However, after the last 24 hours, he's now close to a million in the hole again—not a huge amount by "durrrr" standards, but mind-boggling to the rest of us mere mortals.
Sahamies "Ziigs" His Way to a $365,000 Profit
While most of his peers were chasing down tournament titles in Las Vegas or San Remo or hitting up the high-limit live action at Bellagio, Ilari "Ziigmund" Sahamies spent the week grinding it out online and posted a $365,000 win on Wednesday alone, in heads-up sessions against Patrik Antonius and Gus Hansen. Sahamies and Antonius hooked up for a little $500/$1,000 HA where Sahamies picked up nearly $130,000 while he took on the Great Dane in a two-table match at the "Hansen Hangout" and Hansen Suckout" tables, earning more than $235,000 in under two hours.
In a particularly brutal confrontation, Sahamies snapped off Antonius's top set when his flush card came on the turn. Sahamies opened the action with a $3,000 raise, Antonius reraised to $9,000 from the big blind and Sahamies called. Antonius led out for $15,000 on the
flop and Sahamies flat-called. The
fell on the turn and Antonius checked it over to Sahamies, who bet $48,000. Antonius came in with a check-raise to $96,000 but it couldn't deter Sahamies, who moved in for the rest of his chips, an additional $63,944. Antonius called, his set of aces with
needing to improve against Sahamies' flush with
. The board couldn't pair for Antonius on the river, falling the
, and Sahamies raked in the nearly $176,000 pot.
Benyamine Takes Down $466,000 in Short-handed HA
Though heads-up action was the dominant theme this week with many of the high-stakes regulars soaking up the last of the live action at Bellagio before the WPT Championships ended, a star-studded lineup did come together for some late-night $500/1,000 HA. The catalyst? None other than David "MR B 2 U SON" Benyamine. His opponents? The likes of Phil Ivey, Patrik Antonius, Gus Hansen, "HarrisMP," and Di "Urindanger" Dang. In this session, Benyamine ended up the big winner, finishing $466,000 to the good, while Hansen lost close to $375,000 over the course of 457 hands.
In one key hand, a flopped set paid off big time for Benyamine against Di Dang's two pair. After Phil Ivey and Gus Hansen limped in for $1,000 each, Dang raised to $5,000 from the small blind. Benyamine called from the big blind and both Ivey and Hansen came along as well. Dang led out for $16,000 on the
flop. Benyamine flat-called and both Hansen and Ivey got out of the way. The turn brought the
and after a bit of a think, Dang settled on a bet of $52,000. Benyamine roared back with a min-raise to $104,000, and Dang called off the remaining $34,000 in his stack. It was
for Benyamine and
for Dang, and when the
fell on the river, Benyamine picked up the $224,000 pot with his set of eights.
Who's Up? Who's Down? (through 4/24/09)
This week's biggest winners: Patrik Antonius (+$828,000), Ilari "Ziigmund" Sahamies (+$483,000), David "MR B 2 U SON" Benyamine (+$444,000)
This week's biggest losers: Phil "OMGClayAiken" Galfond (-$787,000), Sami "LarsLuzak" Kelopuro (-$630,000), Tom "durrrr" Dwan (-$256,000)
Check out the Full Tilt first-deposit bonuses on PokerNews.com — the #1 source for everything poker on the internet.