The Online Railbird Report, Vol. 17: Antonius, Dwan, Hansen in Heavy Action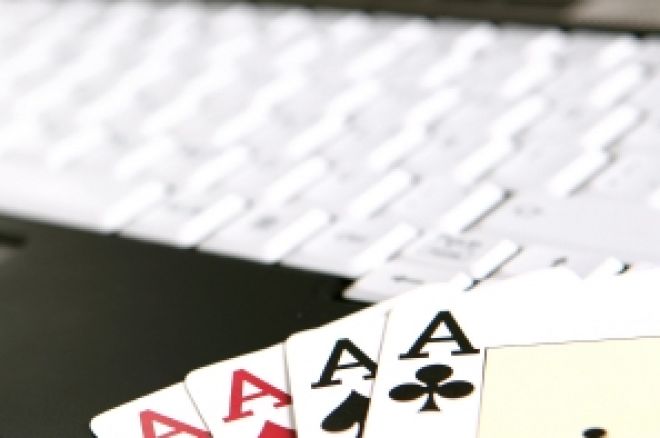 On Thursday evening, Gus Hansen strolled into the Brasilia Room at the Rio Convention Center, making his first appearance at this year's WSOP, a full two weeks since the first cry of "Shuffle up and deal!" Hansen loitered around, chatting with fellow high-stakes players such as David Benyamine, Tom "durrrr" Dwan, Sami "LarsLuzak" Kelopuro and Phil Ivey, who were playing the $10,000 World Championship No-Limit Deuce-to-Seven Draw event. Well over an hour into play, he finally decided to buy in. Hansen and Ivey busted on Day 2 and Benyamine made the final table, but Dwan and Kelopuro were some of the tournament's first casualties, sending them back to the online poker tables after only a few hours at the Rio. Prioritizing the lucrative cash-game action, both live and online, has been an emerging theme among the high-stakes players in town for the WSOP. Hansen has only played the one event, Dwan and Kelopuro have played two apiece, and Patrik Antonius has yet to take a seat in a single WSOP tournament this year. With the high-stakes regulars largely forgoing the tournament action at the Rio, the online cash games have been positively swinging, with Dwan logging another profitable week at the virtual tables to shrink his year-to-date losses to $338,000 from the more than $4 million he was down only a few weeks ago.
Blue Monday for Brian Hastings
Brian Hastings decided to take a shot at Gus Hansen Monday afternoon, playing the Great Dane heads-up $500/1,000 pot-limit Omaha at the "Hansen Knockout" table on Full Tilt Poker. After only 54 hands, Hastings dropped $350,000 straight to Hansen. Hastings was on the losing end of all six of the session's largest pots and his made hands ran extremely bad against Hansen's big draws, his flopped sets twice losing to rivered straights and flushes in all-in situations.
In one of those big hands, Hastings led off the action with a raise to $3,000. Hansen three-bet to $9,000 and Hastings came back over the top for $27,000. Hansen flat-called and they saw a
flop. Hansen led out for $54,000, Hastings moved all in for $61,497, and Hansen called. Though Hastings had flopped trip kings with
, Hansen still had outs with
for a club draw. The turn was the
but Hansen got there on the river, the
landing to give him the nearly $177,000 pot.
The session ended with this bit of chatter:
Gus Hansen: very sick
Brian Hastings: yeah I think ur chances of winnign all these pots consecutively is similar to winning powerball
Gus Hansen: GG
Kelopuro, Antonius Win Big at Short-handed HA and PLO
Several tables of short-handed $500/1,000 pot-limit Omaha came together on Monday evening on the "Hansen's Gym," "Ivey," "durrrr," and "Patrik's Paradise" tables on Full Tilt, drawing a lineup that included Hac "trex313" Dang, Di "Urindanger" Dang, Patrik Antonius, "luckexpress10," "digididopp," Gus Hansen, Tom "durrrr" Dwan, "Bomberman," and Sami "LarsLuzak" Kelopuro. Finland won the night, with Kelopuro and Antonius each logging $400,000-plus wins, while Gus Hansen picked up $277,000. Much of their profits came at Bomberman's expense, as he dropped over $545,000 over the course of his session.
One of the night's largest pots was contested by Sami Kelopuro and "Bomberman" while playing four-handed with Tom Dwan and Patrik Antonius. After Dwan folded under the gun, Kelopuro made it $3,000 to go and was three-bet to $10,000 by Bomberman. Antonius folded and Kelopuro called. Bomberman led out for $16,000 on the
flop and Kelopuro smooth-called. The turn was the
and Bomberman fired another barrel, this time for $32,000. Kelopuro called once more. However, when the river fell the
, Bomberman slowed down and checked, opening the door for Kelopuro to move all in for his remaining $70,996. Bomberman called, but mucked as Kelopuro showed
for the turned set.
DIN_FRU Continues Domination at LHE, Beats Antonius for $138,000
On Wednesday evening, Patrik Antonius took on the player known only as "DIN_FRU," playing a 90-minute, 318-hand heads-up limit hold'em battle at the $1,000/2,000 level. DIN_FRU, who crushed Matt Hawrilenko for $400,000 at the same stakes only a few weeks ago emerged victorious once again, taking $138,000 off Antonius.
In one particularly brutal hand, Antonius came in for a raise, DIN_FRU three-bet to $3,000 and Antonius called. DIN_FRU led out on the
flop and the two put in three bets apiece before going to the turn, which fell the
. DIN_FRU led out again, Antonius raised, DIN_FRU three-bet and Antonius called. The river was the
and they went for three bets again. DIN_FRU turned up
for the flopped boat and Antonius mucked his hand, the $36,000 pot shipped the other direction.
"luckexpress10" to "durrrr": "I'll Show You Mine, If You Show Me Yours"
Tom "durrrr" Dwan and "luckexpress10" put on quite a show for the rail on Thursday afternoon, when they say down to play $300/600 HA and agreed to show their hole cards in pots that did not go to a flop. Though that additional bit of shared info helped Dwan get up by $300,000 pretty quickly, luckexpress10 made a stunning comeback and ultimately finished $114,000 to the good after 577 hands.
One of the more interesting hands of the match started off with a raise to $1,800 from Dwan. Luckexpress10 three-bet to $5,400 and Dwan came right back at him with a four-bet to $16,200. Luckexpress10 called the additional $10,200 and they saw a flop of
. Luckexpress10 checked to Dwan, who bet $10,800. Luckexpress10 came in with a check-raise to $64,800, setting Dwan all in. Dwan called and their hole cards revealed both players held a queen, Dwan with
, but luckexpress10 had flopped the nut boat with
. The turn was the
, the river was the
and luckexpress10 raked in the $135,844 pot.
Who's Up? Who's Down?
This week's biggest winners: Tom "durrrr" Dwan (+$467,000), "luckexpress10" (+$315,000), "--DONKEY1965-- (+$160,000)
This week's biggest losers: "Bomberman" (-$663,000), Gus Hansen (-$420,000), Brian Hastings (-$350,000)
Check out the FullTilt First Deposit Bonuses on PokerNews.com - The number one source for everything poker on the internet.