PPA's National Poker Week Activities Include Lobbying, Fundraiser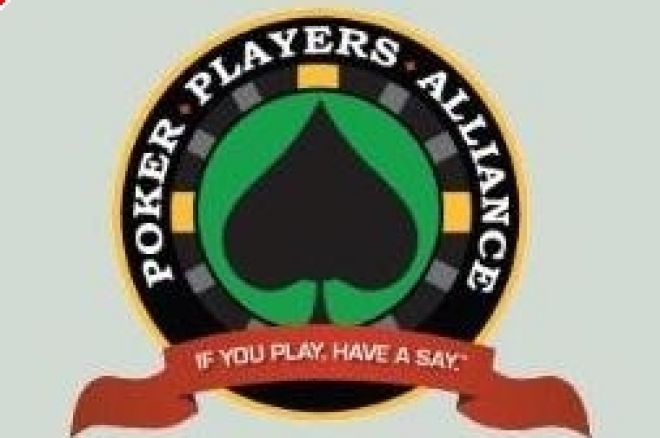 The Poker Players Alliance's ongoing National Poker Week efforts continue in Washington D.C. week, as dozens of PPA state representatives and famous players have gathered in the nation's capital to lobby for federal regulation of online poker. Among the big names present are Greg Raymer, Howard Lederer, Annie Duke, Dennis Phillips, Andy Bloch, Linda Johnson and Jan Fisher.
The focus of the National Poker Week lobbying efforts is the week's face-to-face meetings with members of Congress. Following an introductory panel hosted on Monday by PPA Executive Director John Pappas, the week's direct lobbying efforts began, with approximately 100 Congressmen agreeing to meet with PPA representatives during the coming days and discuss pending legislation promoting the ability of Americans to play poker in all venues.
The PPA also conducted a charity poker tournament on Tuesday night, benefitting the USO of Metropolitan Washington, which works with wounded soldiers and families from the Walter Reed Medical Center, the National Naval Medical Center, and three other D.C.-area units. The night's poker event raised $10,000 for the effort, with several politicians among those present. Long-time poker-rights supporters Shelley Berkley (NV) and Peter King (NY) were on hand, as were Xavier Becerra (CA), Martin Heinrich (NM), Ed Perlmutter (CO), Tom Perriello (VA) and Lynn A. Westmoreland (GA). All of the pros mentioned above also appeared at th event, and the PPA also invited 30 wounded veterans. The winner of the night's event was Army Sgt. Bret Chevalier, who won a trip to Las Vegas.
The PPA added significantly to the $10,000 raised by the actual poker event, contributing an extra $25,000 as a direct contribution to the USO Metro facility. Said the PPA's Pappas, ""The Poker Players Alliance is proud to support USO-Metro and all they do for recovering servicemen and women and their families. It was our honor to host the wounded warriors, and we are grateful to the members of Congress and professional players who came out to the tournament to show their support."