ESPN Inside Deal: A Closer Look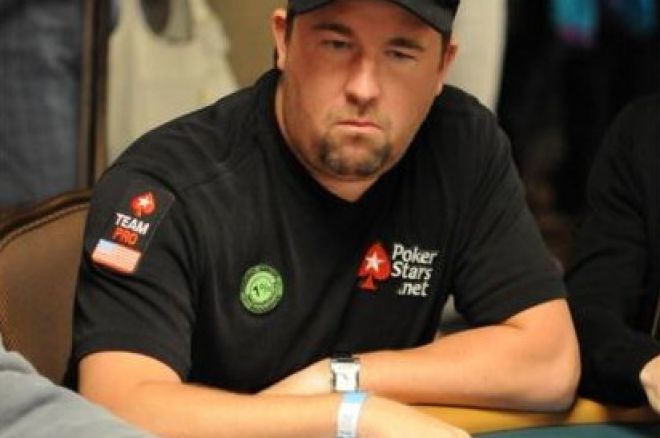 Although there are a number of poker shows currently serving the world's poker-starved masses, one new show promises to bring fan participation to a new level. ESPN.com is the latest to join the poker talk show community with a new show called ESPN Inside Deal. Led by ESPN.com poker editor Andrew Feldman, ESPN.com has put together a solid team of industry veterans to host the show. Joining Feldman in hosting duties are ESPN the Magazine contributor Laura Lane, who you can see more of at WickedChopsPoker.com, and ESPN.com columnist Bernard Lee.
Presented by Pokerstars, ESPN Inside deal is a weekly show that will run for three months leading up to the return of the November Nine in Las Vegas. This Web-only program will allow audiences to interact with the show's pro guests via Facebook, Twitter and email. Although other shows have used this format, ESPN.com's version has the potential to reach audiences outside of poker because of the strength of ESPN's World Series of Poker broadcasts and ESPN's brand as a whole.
As EPSN's poker guru, Feldman is enthusiastic about the show's potential. "They can expect ESPN-quality poker coverage. It will be an entertaining thirty minutes every week. They are going to get news and fun insights that you won't get from other poker coverage."
According to Feldman, unlike what was previously reported in other media outlets, ESPN Inside Deal the show is not a reaction to the World Series of Poker schedule. "This production has been in the works for quite a while. We have put a lot of thought into the schedule and we wanted the most compelling for the viewer. That typically stems from No Limit Hold'em. What we are doing is augmenting the coverage from ESPN. It is in no way a reaction to what is already out there. It's a new idea and a new way to show poker on ESPN."
The three-month show will come to a conclusion in early November after the team breaks down each of the final nine Main Event players. Thanks to the show's collective wealth of poker knowledge and the power behind the ESPN brand, this promising program should find an audience quickly. As an added bonus for viewers, the show will offer a contest winner the chance to experience the November Nine in a special way. Although details have yet to be announced, this prize could become a hot commodity. "It will give fans a unique way to experience the final table," said Feldman.
Make sure to log-on to ESPN.com to catch the first episode on August 4th as the team welcomes Chris Moneymaker, the man responsible for making the poker industry rain dollar bills makes an appearance. PokerNews is also thrilled to provide a preview of the ESPN Inside Deal, each and every week, so be sure to stay tuned, and also don't forget to follow us on Twitter here.