PokerStars LAPT Grand Final, Day 1a: Jaime Ateneloff Leads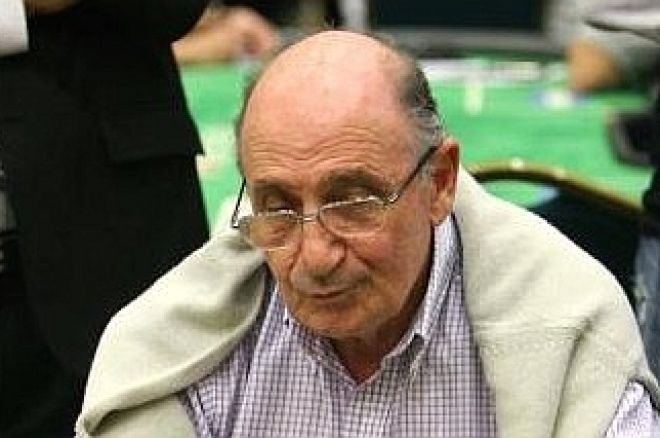 Day 1a of the PokerStars.net Latin American Poker Tour Grand Final in Mar del Plata, Argentina featured 140 players from around the world. Among those in attendance on Day 1a were Team PokerStars pro Maria "Maridu" Mayrinck and 2003 WSOP Main Event
champ Chris Moneymaker, as well as tennis legend Boris Becker and LAPT Vina del Mar winner Fabian Ortiz. Action was fast-paced from the start, with two tables breaking within the first level as the 140-player field thinned to 27 by the end of the day. Uruguay's Jaime Ateneloff emerged from the first of two opening sessions with the lead.
Boris Becker was one of the early casualties. Becker never really got on track in Argentina, and when he made a stand for his last few chips with A-2, he was called by the big blind with 10-4. A ten on the flop gave the lead to Becker's opponent, and the Grand Slam champion never caught up. He was outlasted by his wife, Lilly Kerssenberg, who found herself at Chris Moneymaker's table for much of the day before busting late on Day 1a.
Team PokerStars Pro Maria "Maridu" Mayrinck also busted on Day 1a, losing a big coin toss for all her chips after raising with
and found four callers. The action really picked up on the
-3 flop, when one player led out, three opponents called, and Mayrinck moved all in over the top with her nut flush draw. All her opponents got out of the way except the one holding a set of threes, and Mayrinck was drawing dead when the case three landed on the turn. Other notable eliminations included Fabian Ortiz, the first Latino player to win an LAPT event in Chile, who fell short in his attempt for a second title here.
Several beautiful South American models and actresses took part in the event as well. Argentinean model/actress Geraldine Neumann was the first to fall, followed by Brazilian model Angelita Feijo. Vanessa Machado, a model from Brazil, was the longest lasting of the trio, busting just before the end of Day 1a. Machado moved her short stack all in preflop, and was called by Jose Barbero and another opponent. Barbero moved all in on the
flop, and was called, his opponent showing A-5 for two pair. Barbero tabled
for top two, and Machado showed
for third place. Barbero's two pair held as he moved up the leader board late by busting both opponents.
Certainly one of the biggest poker names in any field, Chris Moneymaker had a target on his back for most of the day. After sliding early, Moneymaker surged back into contention in the middle of the day before busting just before the end of play. He lost most of his stack when his pocket tens couldn't hold against an opponent's A-K, then got the rest of his stack in the middle with
. He was called by an opponent with
, and the flop came down J-10-4 to give Moneymaker a straight draw. The turn and river brought neither a queen nor a seven, and the champ's day was done.
Play was halted a few minutes early on Day 1a when the remaining field reached 27 players. 77-year-old Uruguayan Jaime Ateneloff finished the day with the chip lead, despite a late surge from Jorge Landazuri De Los Rios, a 19-year-old wunderkind who finished the day second in chips. The top ten in chips among Day 1a players:
Jaime Ateneloff (Uruguay) — 108,300
Eduardo Santi (Argentina) – 96,300
Jorge Landazuri De Los Rios (Mexico) – 96,300
Damian Salas (Argentina) – 74,200
Pablo Damian Tinca (Argentina) – 65,500
Hector Luis Aceval (Argentina) – 64,000
Jose Barbero (Argentina) Player – 62,200
Daniel Alfredo Bizoza (Uruguay ) – 60,000
Walter Oaquim (Brazil) – 60,000
Angel Manuel Guillen Pereda (Mexico) – 58,500
Join PokerNews at noon local time for all the live updates as Day 1b kicks off in Mar del Plaza.
Are you looking For a Poker Stars Marketing or Bonus Code? - You've come to the right place, Get in the action with PokerNews.com