U.K. Online Gambling Firms Ante Up to Change US Law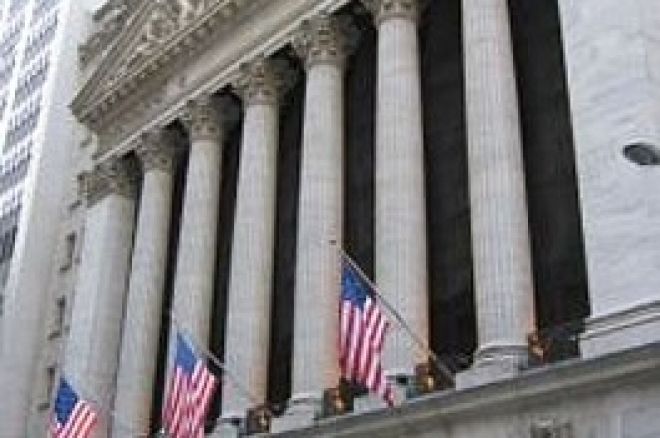 According to a recent report in the British newspaper The Telegraph, U.K. gaming companies have stepped up their effort to see online gaming legalized in the United States. Apparently Sportingbet, PokerStars and PartyGaming are involved and have spent an estimated $5.23 million, lobbying Congress to change current gaming laws. Lobbying group UC Group has also lobbied government officials in the U.K. to help gain political support that will apply pressure to the U.S. government.
The UC Group currently acts for ten gambling companies that are looking to benefit from having the ability to tap into the U.S. marketplace. Only Pokerstars currently offers action for U.S. poker players. According to the UC Group's CEO Kobus Paulsen, the lobbying efforts are just the start of a bigger move to legitimize online gaming within the United States in a short period of time. "We are certain that our efforts will yield an open market for non-US based gaming operators," said Paulsen in an interview with The Telegraph.
Leading the charge for the gaming companies are Partygaming owners Ruth Parasol and Russelll De Leon. Apparently the wealthy pair have spent £929,000 in lobbying fees since September of 2008. Earlier this year, the company settled a legal case with the U.S. government in hopes of gaining a foothold in the changing landscape of the U.S. online marketplace. Apparently, Sportingbet has also made efforts recently to settle similar charges, spending an estimated $60,000 over the last year to help with the "settlement of potential criminal charges related to online gambling in the USA."
This move appears crucial for Parasol and De Leon as they still face a number of charges from the U.S. government for running PartyGaming prior to the passing of the Unlawful Internet Gaming Enforcement Act. According to The Telegrpah's report, it remains unclear whether any of those fees have been channeled towards lobbying over issues related to their potential prosecution for allegedly breaking U.S. laws banning internet gambling. Partygaming owner Anurag Diskit, surprised the gaming industry in April 2009 when he plead guilty to breaking U.S. laws. Diskit was forced to pay a $300 million fine. Parasol, Mr. De Leon and the third Partygaming founder, Vikrant Bhargava, have yet to settle with the U.S. Department of Justice.
Although the U.K. does not require companies to list their donations, the numbers came to light because the U.S. government requires companies to make their lobbying statistics available to the public on a quarterly basis.
Make sure to follow PokerNews on Twitter for up to the minute news and entertainment.