The Good Fortune of the November Nine Continues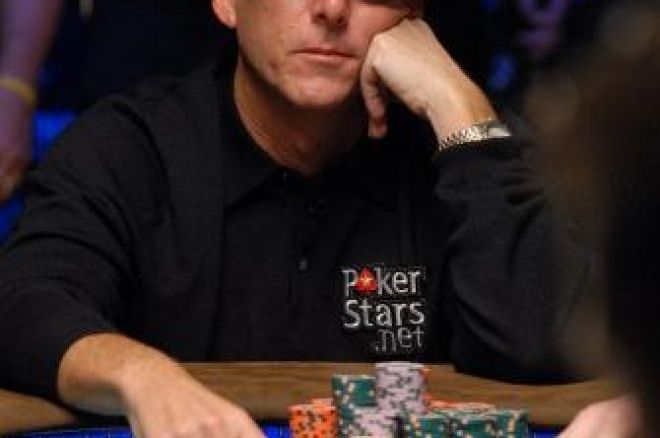 Although there are many interesting phenomena in poker, the impressive performances of November Nine players is arguably the most interesting. Since the November Nine's inception in 2008, a number of the players that were fortunate enough to make the World Series of Poker Main Event final table have managed to do well in tournaments after sealing their return in November.
In 2008, Peter Eastgate, Ivan Demidov, Dennis Phillips, and Ylon Schwartz made deep runs in various tournaments. This year the group is being led by Kevin Schaffel thanks to his second-place finish at the recent World Poker Tour Legends of Poker. He is joined by fellow 2009 November Nine member Steven Begleiter who also put on a solid performance by snagging the ninth-place spot at Legends.
Many have tried to figure out why the November Nine have such solid runs after logging their status as a Main Event finalist, but it is difficult to nail down one reason in particular as there are a number of factors that come into play. The first reason for the group's success lies in the group's confidence levels. After defeating all but eight players in the Main Event, these players are riding high from having beaten the majority of the field and having that positive mind-set is crucial if you want to keep producing results.
The second possible reason why members of the November Nine find success is that they aren't worried about making the money in other events. In other words, because they have already collected a little over a million, these players have no qualms about taking risks during play because they are not concerned with their financial situations. One reason people like Phil Ivey is because he doesn't think about his buy-in money. This enables him to do things that scared-tight players are afraid to and it gives him a big advantage over his opponents. This same effect appears to be happening with the November Nine.
A third possibility lies with the comfort level the November Nine players have. Again, it is crucial for players to be in the right mind set when they are playing, so not stressing about life's tedious day-to-day problems is a big thing. These people no longer have to worry about paying for college or buying that second home in Florida. They now have the means to take care of their families and this is a big thing for most people. When players are free from other distractions, they can simply focus on the game and do what they do best: play poker.
The fourth and arguably the most interesting possibility is that these players are simply running well. Whether you call it luck or variance, a player has to win crucial hands during a tournament to go deep. Sometimes it happens and sometimes it doesn't, but for some reason, the members of the November Nine continue to win hands regardless of the odds they face. Although skill plays the predominant role when it comes to being successful over the long term, it certainly doesn't hurt when the cards are falling your way.
In the end, it may be impossible to explain why the November Nine have done so well, but one thing is for certain, if this pattern continues, November Nine members will continue to perform at the highest levels (at least until they come back in November).
Sign up for an online poker account and start building your bankroll for the 2010 WSOP.