The "durrrr" Challenge: The First 25,000 Hands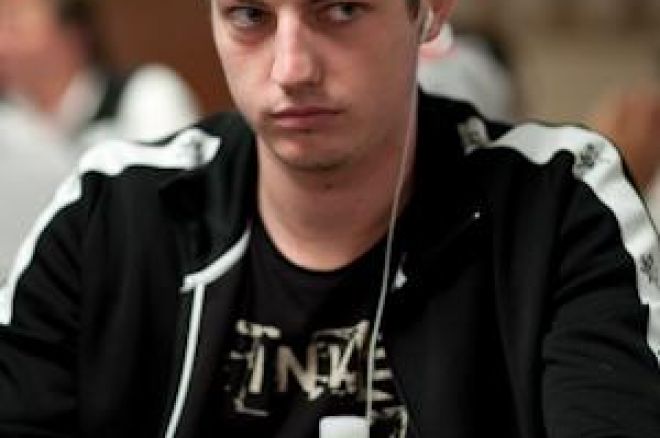 231 days after it began, the "durrrr" Challenge quietly reached its halfway point on Wednesday, as Patrik Antonius and Tom "durrrr" Dwan played the 25,000th hand in their four-table $200/400 pot-limit Omaha challenge match. Dwan was able to build upon the $235,453 lead he opened up during their last meeting on October 1, scooping up another $418,440 to take his total challenge winnings up to $697,532.
Antonius and Dwan got 1,063 hands in during this latest session, which spanned over three hours and fifteen minutes of play. With both players buying in deep-stacked, six-figure pots were commonplace, with five of them cracking the $150,000 mark. Dwan won three of those five pots, including the session's largest, which came in at $194,992. After a pre-flop raising war that put $37,200 in the middle, Dwan led out for $32,400 on the
flop. Antonius smooth-called, leaving himself $43,496 behind as the
fell on the turn. Dwan bet $108,000 and Antonius called all-in, turning up
for two pair and a gutshot straight draw while Dwan had him crushed with
for top set. The river was the harmless
and Dwan took it down, stacking Antonius.
About 75 minutes later, Dwan was able to double through Antonius, collecting over $187,000 in this monsterpotten. After opening for $1,200 from the button, Dwan faced a three-bet to $3,600 from Antonius. "Durrrr" decided to raise it up one more time, making it $10,800 to go, only to have Antonius bump the price of poker to $25,200. Dwan called and they saw a
flop. Antonius led out for $61,200 and Dwan called all in for $57,000 and change, his flush draw with
behind Antonius' overpair with
. Dwan, hit his flush, however, when the
hit the turn, leaving Antonius drawing dead. The river was the inconsequential
and Dwan raked in the $187,360 pot.
With just over half of the 50,000 hands completed, some interesting patterns have emerged.
Dwan has won 13,591 of the 25,145 hands played, 2,125 more than Antonius. The average pot size from Dwan's winning hands, however is $2,590, markedly smaller than the $3,009 Antonius pulls in on average.
During the first 13,000 hands of the match, neither player pulled out to more than a $172,000 lead. Over the course of the following 12,000 hands, the lead swung around far more dramatically, including a two-month spell where Antonius led Dwan by more than $400,000.
Dwan has won eight of the ten largest pots played in the challenge so far, ranging from $255,000 to $408,000.
Here's a few other "durrrr" Challenge fun facts:
Date of first session: Feburary 18, 2009
Total number of sessions: 38
Longest session: June 19, 15 hours/4,523 hands
Shortest session: February 21, 15 minutes/92 hands
Largest pot: $477,555, played on June 19, 2009. Antonius won, having flopped queens full of sixes. Dwan turned sixes full of nines.
Largest amount either player has been ahead: At one point during the epic June 19th session, Dwan held a $1.2 million lead over Antonius.
Month with the most sessions: April (6)
Month with the fewest sessions: July (0)
Patrik Antonius' online cash game winnings since the challenge began: $1,908,207
Tom Dwan's online cash game winnings since the challenge began: $2,229,638
If the second half takes another 231 days, when will this thing finish?: May 28, 2010
Keep it here on PokerNews for continuing updates on the "durrrr" Challenge. Want to watch the action yourself? Download Full Tilt Poker today.