Off the Felt with Annette Obrestad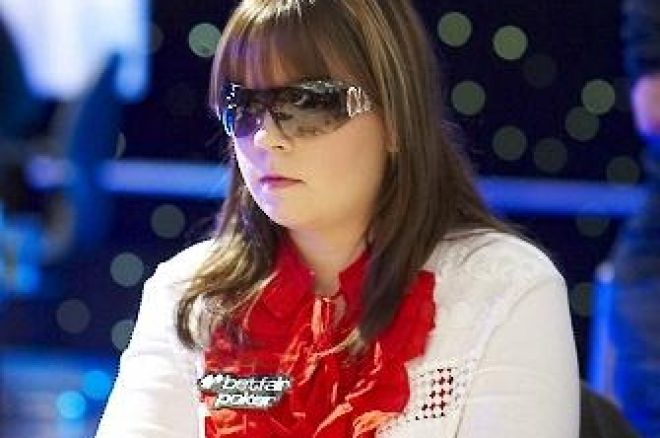 Off the Felt is interviewing your favorite poker players to find out a little bit about their lives — you got it, off the felt. We sat down with Annette Obrestad recently and we talked fashion, a little poker, and who she would love to bust out of a tournament.
First things first, how did you get started playing poker?
I started when I was 15. I was in this bowling league every week and I played pretty seriously for a while. I was watching bowling on TV one day and they had a banner for MultiPoker.com on one of the lanes. So, being a very curious person, I figured I would check it out since I had been playing cards a lot with my mom and dad (mostly dad) since I was like two years old. I started playing seven card stud hi/lo and play money sit-n-gos, and can I say — I got pretty damn good at them. But then I found no-limit hold'em and the rest is history.
If you weren't a poker player, what would you be doing?
I would most likely still be in school studying, or maybe have a job as interior decorator or something along those lines — but I know I wouldn't be happy.
What is your favorite stop on the tournament circuit?
It's really hard for me to choose because I want to say Vegas, but I haven't really been there and done the whole World Series of Poker thing yet, so I don't know if I'll love it as much as I do when I'm there now without playing. I'd have to say Aussie Millions, with London being a close second.
Who do you enjoy busting out of tournaments?
(Laughs) People who talk a big game and think they're the best. Or when I absolutely own someone in a hand and they know it walking away shaking their heads wondering what just happened.
Come on, is there any player in particular you would just love to be the one to bust?
Tough to say, but I've always wanted to bust Phil Hellmuth in a tournament just to see his reaction. I honestly feel bad if I knock out friends or people that I know, so the less personal the better it feels.
Ok, so we'll pick Hellmuth for the next question.
(Laughs) OK.
Busting Hellmuth or getting the new Versace purse before it comes out?
(Laughs) Busting Hellmuth is not important anymore. I'd do like anything for a Versace purse. I am a girl after all.
Where is your favorite place to vacation?
I love cruises, so not really a specific place. But Thailand is great as well.
Twitter or Facebook?
Twitter. My Facebook is too crowded now.
Railing a poker event or railing a fashion show?
Fashion show. I hate railing poker.
Flopping the nuts or going nuts shopping?
Damn. Shopping, unless it's after day 3 in a tournament. God, I'm such an addict.
Poker After Dark on NBC or poker after dark at the Hardrock with Team Pokernews?
Obviously Hardrock! I had so much fun that night. I won money and I didn't on the real PAD. Screw that.
Winning the World Series of Poker Europe or winning a $4 tournament without ever looking at your cards?
WSOPE. Not even close. Nothing can describe the feeling I had when the turn card fell and I knew I had won the tourney.
What is the most you've ever spent on the follwing: Credit card roulette, shoes, and prop bets?
CCR: I run pretty good, so the biggest one I've lost was like $600 and I've been part of some nasty ones. Shoes: probaby $1200-ish. Prop Bets: I lost $7k to Sorel (Mizzi) in two hours playing mini-bowling in an arcade hall thinking I had an edge and was just running bad, but I realized I sucked after losing $7k playing $1k matches.
Never win another major poker tournament again or never be able to wear high end designer clothes?
Deep down inside, poker is what I do, and it's what I live for, so if I knew I wouldn't be able to win another poker tournament again, I would quit and my life would have no meaning anymore, so poker no doubt.
Thank you so much for talking with us Annette. Good luck in your future tournaments!
Be sure to follow us on Twitter for up-to-the-minute news.