House Financial Services Committee: Key Issues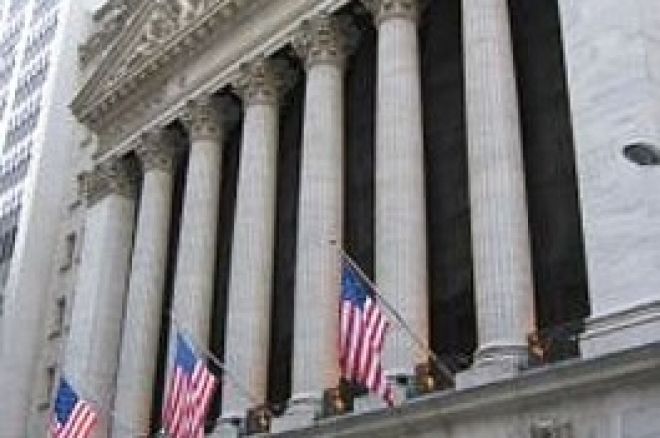 Let's take a closer look at some of the key issues to come from Thursday's House Financial Services Committee hearing regarding poker and Internet gambling bills. Many of these points are likely to come up again when chairman Barney Frank (D-Mass.) and the committee take up the topic next year.
* FBI papers: Rep. Spencer Bachus (R-Ala.), online poker's staunchest detractor in the committee, focused on a letter he received from Shawn Henry, assistant director of the FBI Cyber Division. The letter focused on the possibilities of cheating and money laundering in online poker while also dismissing the ability of sites to prevent minors from playing.
The letter is full of inaccuracies such as the claim that "For age verification, the possession of a credit card is usually the only validation these sites require." This assertion is probably surprising to the many readers who have sent copies of their driver's license and a utility bill showing age and address to make a withdrawal from a site.
The Poker Players Alliance turned Henry's letter around as reason to support the legislation, stating in a press release that each of Henry's concerns would be better addressed by licensing and regulating the industry than by prohibition. The FBI letter and the PPA's response can be viewed here.
* Funding from Harrah's: In watching the hearings, the only time Bachus appeared to claim a small victory was when he received admissions from witnesses Kevin Whyte (National Council on Problem Gambling) and Parry Aftab (Wired Safety) that their organizations received funding from casino giant Harrah's. Harrah's has shown interest in getting into the online poker industry if the proposed legislation passes.
While the way Bachus coaxed the admissions out of the witnesses made these admissions seem like a feather in his cap, PPA executive director John Pappas questioned the point. "Would it be inconceivable to think Anheuser-Busch funds Mothers Against Drunk Driving?" Pappas said. "Of course not, because it wants to support responsible use of its product. It seems like the responsible thing to do, not something to be criticized."
* Bachus' weak witnesses: Out of the seven witnesses, five were chosen by Frank and two by Bachus.
Frank's were all effective, despite Bachus' attempt to discredit some as being paid for by the gambling industry. Each had a calculated and specific focus.
Whyte to talk about how legislation would help monitor and support problem gamblers;
Aftab to counter Bachus' claim that legislation would hurt children;
Professor Malcolm Sparrow (John F. Kennedy School of Government, Harvard University) to provide an academic study;
Samuel Vallandingham (Independent Community Bankers of America) to present the view of the banking industry; and
Michael Brodsky (youbet.com) to show how online gambling is working in a similar industry.
It is baffling as to why Bachus would call Robert Martin, tribal chairman of the Morongo Band of Mission Indians. Martin and Morongo oppose federal legislation yet have been trying to push similar legislation at a state level in California so the Indian tribes can start a poker site.
After Martin rambled through his claims that federal legislation would protect foreign operators at the expense of American jobs (Harrah's doesn't seem to think so), Frank called him out on his hypocrisy. Thus, Martin did nothing to help online poker's opposition.
Bachus then called Jim Dowling, an expert on money laundering, to talk about the perils of money laundering in Internet gambling. Dowling's testimony didn't seem to have much teeth, especially considering that Rep. Peter King (R-N.Y.), the former chairman of the Homeland Security Committee, followed by speaking in favor of the legislation.
Perhaps Bachus couldn't come up with better witnesses with only a week's notice of the hearing and the Thanksgiving holiday. One has to think that Bachus and the opposition will come out stronger next time around.
* Frank's unflattering comparison: In his Libertarian view that the government shouldn't be going into people's homes and telling them what they can and cannot do, Frank compared Internet gambling with buying alcohol and watching pornography on the Internet.
"Now we're pegging gambling to pornography and booze, like why can't we do one more bad thing," said Joe Brennan Jr., chairman of the Interactive Media and Gaming Assocation. "I'm a father and a Catholic. I'm not looking to lead the world in online sin. I don't see the logic of saying this activity is legal offline but should be immoral and illegal on the Internet."
* Federal or state issue?: Rep. Brad Sherman (D-Calif.) said he thinks Internet gambling should be decided on a state-by-state basis, the same way regular gambling is handled. This line of thinking is one to watch, more so than Bachus' stated concerns of child endangerment and money laundering, both of which would be handled better under the watchful eye of U.S. regulation. The states argument could end up being the biggest obstacle to federal legislation.
* Credit card quandary: Rep. Chris Lee (R-N.Y.), who has yet to voice a stance on the legislation, said he didn't think online gambling should be allowed by credit card. His point was that people get in trouble when they gamble via the unsecured loan of a credit card, and then taxpayers can be on the hook if they don't pay. Lee said he was OK with online gambling via debit card. Whether or not his point has merit is open to debate. It makes sense to gamble only with money one has; however, credit cards are a major part of society. If someone has a problem, he or she can max a credit card shopping just as easily as playing poker, but we're not going to outlaw shopping with a credit card. If not allowing deposits by credit card is what it takes to get online poker officially legal and regulated in the U.S., it's a worthwhile concession. Most credit cards have been blocking Internet poker deposits for years anyway.
Be sure to follow us on Twitter for up-to-the-minute news.