World Poker Tour Five Diamond Classic: Money Bubble Bursts; Kohlberg and Jaka Pounce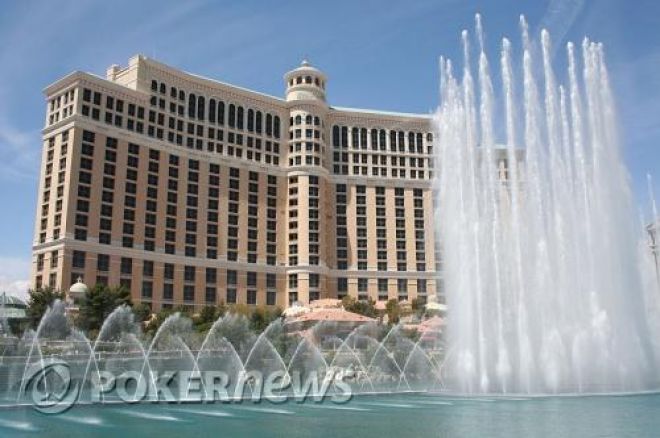 Down to 36 players, the field at the World Poker Tour Doyle Brunson Five Diamond World Poker Classic took roughly two-and-a-half hours before they reached the payout mark of 27 players.
With each player guaranteed to make at least $28,569, play continued at the Bellagio at a fevered pace as players tried to position themselves so they have a shot at the $1,428,430 first-place prize.
The day's biggest story came with the meteoric rise of chip leader Curt Kohlberg, as well as Faraz Jaka who also climbed to the top of the leaderboard.
Unfortunately, Foxwoods final tablist Matt "Allinat420" Stout simply couldn't find a way to get the best of Kohlberg and ended up giving the majority of his stack to him during their intense battles. Stout's losses helped push Kolhberg to one of the top five chip count spots. Kohlberg's biggest hand against Stout gave him a monster stack and signaled the start of Stout's demise which eventually came from another Kohlberg hand soon after.
In the biggest hand between the two, Stout raised from middle position to 42,000. Steve O'Dwyer (button) called, as did Kohlberg (big blind). The flop came down 7♣2♣2♥ and Kolhberg made it 55,000 to go and was raised by Stout who bet out 165,000. O'Dwyer quickly folded and Kohlberg made the call. The turn is the 3♠ and both players checked. The river brought the 4♣, and Kolhberg checked but Stout bet 225,000. Kohlberg hesitated briefly before making the call with 9♣9♦, and Stout mucked his hand, leaving him short-stacked. Stout's run of bad luck against Kohlberg continued and he was eliminated by the day's leader several hands later.
The day's biggest hand came when Jaka dragged a monster pot from Scotty Nguyen. The under-the-gun Nguyen raised to 70,000 and Jaka made the call from middle position. The flop came Q♣10♦3♠. Nguyen checked, Jaka made it 100,000, and Nguyen made the call. The turn was the 8♠ and once again Nguyen checked. Jaka bet out 250,000 only to be reraised by Nguyen who made it 650,000. Unfortunately for Nguyen, Jaka moved all-in for 1,022,000 and Nguyen made the call with the open-ended straight draw (K♥J♠). Jaka showed 10♣10♥ for the flopped set. The river card bricked for Nguyen, giving Jaka the 2.2 million pot.
Although when we traditionally look for suckouts and monster pots during these tournaments, Thursday's second-biggest hand went to Hasan Habib for his sick laydown against Jeremy Brown early in the day's play. With a board showing K♣9♥3♣2♦2♥, Habib (big blind) bet 80,000, and Brown (under the gun) moved all-in for 332,000. Habib folded but showed a deuce for trip deuces. A few seconds later, Brown showed the 3♠. Habib, who then sat with only 105,000, asked the dealer to see Brown's other card. Brown refused and a floor person was called over who eventually ruled in Habib's favor because Bellagio has a "If you show one card, you must show another" policy. Habib's fold proved to be the right move when the other card revealed Brown had the 3♣ for the full house.
Unfortunately for Habib, he was unable to fade several tough hands, becoming the tournament's bubble boy after being eliminated by his tournament nemesis, Brown. Down to two big blinds (20,000), Habib moved all-in with A♥2♦ and Brown made the call with K♦9♦. The board brought a king in the window, ending Habib's day and propelling the rest of the field past the money bubble.
Action resumes Friday at noon, when the players will play down to a final table.
Top Ten Chip Counts:
1. Curt Kholberg - 2,856,000
2. Faraz Jaka - 2,768,000
3. Daniel Alaei - 2,422,000
4. John Juanda - 1,851,000
5. Chad Batista - 1,550,000
6. Joe Cassidy - 1,067,000
7. Shawn Buchanan - 1,007,000
8. Steve O'Dwyer - 826,000
9. Carter King - 805,000
10. Eric Hershler - 796,000
Follow us on Twitter for up-to-the-minute news, and also become our fan on Facebook.