PokerStars Caribbean Adventure Day 5: The March to the Final Table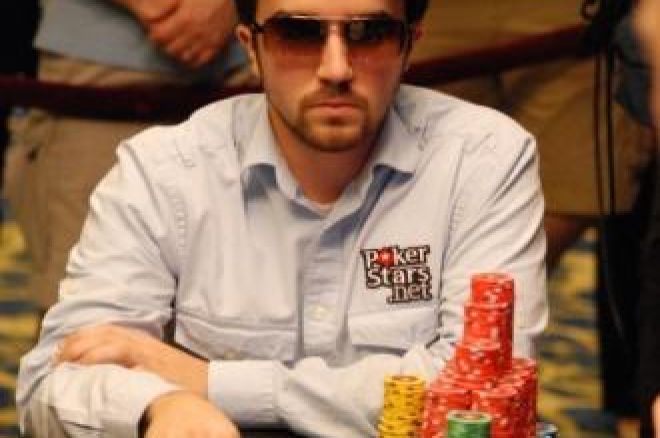 The final 24 players returned to the Imperial Ballroom at the Atlantis Resort on Sunday to wage poker war on Day 5 of the PokerStars.net Caribbean Adventure. In under six hours, the field was pared down to the final table of eight, setting the stage for Monday's title run. After dragging the biggest pot of the tournament midway through the day, Ty Reiman vaulted to the head of the scoreboard, but start-of-day leader Ryan D'Angelo managed to retake the top spot by night's end.
Within just a few minutes of the starting gun, the short stacks began to fall. Robert Mizrachi outlasted the first two casualties of the day, but exited in 22nd place ($75,000) when his two overcards couldn't connect against Reiman's pocket jacks. A few minutes later, Jeff Madsen went home in 19th place ($87,500) after he also lost a coin flip with two Broadway cards. The pocket fours of Aage Ravn's held up on a board full of blanks, and Madsen was sent away for his bust-out interview in the corner.
Praz Bansi doubled up early in the day but soon he ran his
into Reiman's
to seal his demise in 18th place ($87,500). If you get the sense that Reiman was running hot, you'd be right. A short time later, the largest pot of the tournament unfolded between Reiman and EPT founder and Team PokerStars Pro John Duthie.
Reiman opened the betting to 140,000, and Duthie three-bet it up to 540,000. Reiman announced an all-in, and Duthie's chips beat him to it, his
poised to drag down a pot of more than 10 million chips. Reiman's
was in awful shape, but the news improved quickly for the young pro. The dealer spread a flop of
as the entire audience gasped. The set of queens held for Reiman, and he crushed Duthie down to just 55,000 lonely chips.
Duthie was eliminated in 12th place ($130,000) two hands later, and it wasn't long before the field was combined into one nine-handed table. The game played out very deliberately for almost an hour as each decision took on greater significance, nobody wanting to relinquish their position at the table and lose their spot in the final eight. A few orbits into the action, Matthew Haugen survived an all-in when both he and Tom Koral went to war holding ace-jack. A few hands later, Haugen once again moved his stack in, this time with a lowlier
. Barry Shulman reshoved over the top, and Haugen knew the forthcoming news was not going to be pleasant. Shulman tabled
, and a board of
was the last work the dealer had to do for Day 5.
Haugen's elimination locked in the final table of eight, and they'll be laid out as follows when play resumes on Monday:
Seat 1: Zachary Goldberg (2,340,000)

Seat 2: Ryan D'Angelo (10,090,000)

Seat 3: Aage Ravn (1,600,000)

Seat 4: Tom Koral (5,370,000)

Seat 5: Harrison Gimbel (6,000,000)

Seat 6: Barry Shulman (6,805,000)

Seat 7: Benjamin Zamani (3,700,000)

Seat 8: Ty Reiman (9,350,000)
The final table is scheduled for a noon starting time on Monday, and our Live Reporting team will be right on the rail to catch all of the drama in real time.
If real-time updates are your thing, follow us on Twitter and become our fan on Facebook.