The Nightly Turbo: MiniFTOPS Starts This Week, Negreanu's Thoughts on Top Tournaments, and More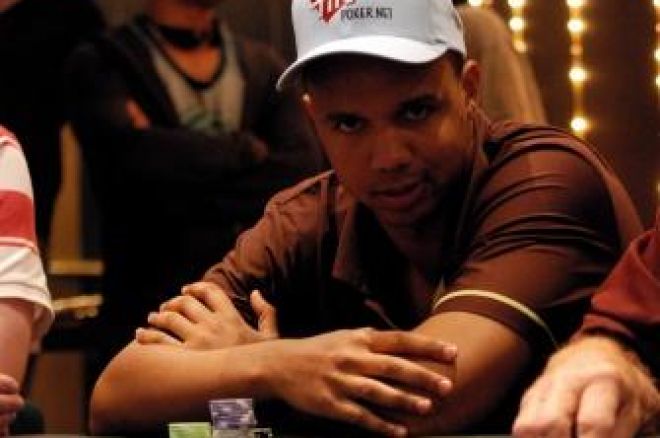 In tonight's Nightly Turbo, we'll be reminding you that the MiniFTOPS is around the corner, talking about Negreanu's latest blog post, and more.
In Case You Missed It
After three days, the NBC National Heads-Up Poker Championship is over. Want to know who won before it hits you TV screens in April? Find out here.
It's Monday, so you know what's coming next. You guessed it, The Sunday Briefing.
Inside Gaming is back with news on a new casino in St. Louis and a disaster report for the week. Check it all out here.
The PokerStars European Poker Tour Berlin probably won't be one we will soon forget. It is now in the books and you can find out who won in this recap.
Tough Enough?
The always opinionated Daniel Negreanu has come out with a top ten list of the world's toughest tournaments. His criteria? Strength of field comes in at number one, second is tournament structure, and third is field size.
The World Poker Tour LA Poker Classic comes in at number ten on this list. Negreanu sites the structure as perfect, thanks to tournament director Matt Savage. He says that in the late stages of this event, the play is always on the high end but calls most of the field riffraff, saying that with LA being the poker capital of the world, lots of players are in attendance.
The World Series of Poker Main Event comes in at number six and the PokerStars North American Poker Tour Bounty Shootout(s) also makes an appearance on the list at number four. Yes, it is the same event Mr. Negreanu himself helped create, but since the field was absurdly tough, we'll give him a pass on including this because of potential bias.
Find out who makes the top spot on the list at FullContactPoker.com.
Du Bist Ein Berliner?
Gloria Balding put Arnaud Mattern, Jeff Sarwer,Julian Thew, and Michelle Orpe to the test in Berlin. Who knows the most about Germany? Find out in the video below.
Follow us on Twitter and become a fan on Facebook.
WSOP Circuit
The latest stop on the World Series of Poker Circuit is going on in Atlantic City right now. The Circuit stop runs through March 14. Four gold rings have been handed out so far.
In the first event, 682 players paid the $340 buy-in in hopes of taking home a gold ring and the cash. In the end, it was Yat "Tony" Cheng who would come out victorious. Michael J. Morusty won Event #2, the $560 NLHE event. The third event was taken by Earnest Whistler and Event #4 was won by ICU trauma nurse John Hubiak from Pennsylvania.
There are only a few more stops on the WSOP Circuit, find out where and when at WSOP.com.
Stick a Fork In It, This Prop Bet is Done
We're sure you've heard about the $1 million Phil Ivey and Tom "durrrr" Dwan prop bet in which Ivey has to become a vegetarian for a whole year. If you haven't heard about it, now you did, and since you're in the know, well, apparently it's over now, as well.
The bet, which was supposed to begin at the beginning of the year, is dunzo according to Two Plus Two poster, "evildeadalive". He asked "one of his friends" who knew either Ivey or Dwan, at the NBC Heads-Up Poker Championship and was told the bet is over. Two Plus Two poster "Jehaim" has also confirmed that the bet is over.
Check out the thread on TwoPlusTwo, maybe if Ivey had, he would have taken some of the advice and been able to win the bet.
MiniFTOPS XV
Bankroll not big enough for the FTOPS XV a few weeks ago? Well, the MiniFTOPS XV is giving you a shot at taking home a silver jersey. The first of 27 events, the $20 + $2 no-limit hold'em event, kicks off on Wednesday, March 10 at 21:00 EST and has a guaranteed prize pool of $350,000. There is over $6 million in guaranteed prize money to be given away in this MiniFTOPS series.
Sign up for a Full Tilt Poker account today and get ready for the MiniFTOPS.