The Weekly Turbo: UB Cancels Aruba Poker Classic, Maxim's Hottest Poker Girls, and More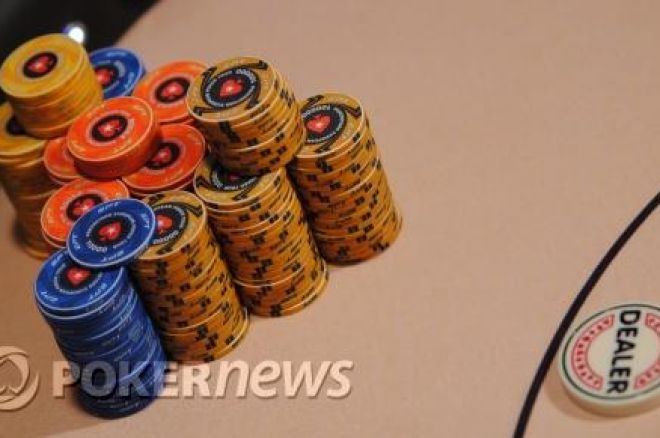 We're bringing you the week's top poker news stories including the cancellation of the UB.com Aruba Poker Classic, Maxim magazine's hottest girls of poker and more.
Women Only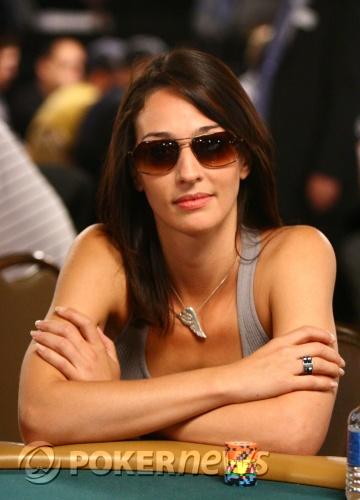 The PartyPoker Women's World Open IV will take place March 23 and 24 in London. The buy-in is $3,000 and is set to have 24 players, bringing the total prize pool to $72,000. There will be three eight-handed heats, and the top two players from each will advance to the final table.
Kara Scott and Annette Obrestad have confirmed, as have WWO III winner Aisling Collins and last year's runner-up Kim Wooka.
"Last year Aisling proved that Britain's got talent but the same can be said about Japan in the form of Kim Wooka. Both will be strong contenders for the title this year. We've made the stacks deeper and the competition is just as fierce. It is great to have Kara in the line-up, she made her major breakthrough in the poker world by reaching the final table of the inaugural event and then she went on to cash big at the WSOP Main Event and Irish Open," a PartyPoker spokesperson said.
Work on your poker skills, sign up for a PartyPoker account today.
Out to Sea
UB.com has announced that one of the most popular tournaments on the circuit would be no more in 2010. The Aruba Poker Classic is on hiatus from the 2010 schedule. UB is working on getting more players to its site by focusing on having a larger presence at existing major events, adding new online poker tournaments, and starting a new tournament series.
UB has planned a monthly $500k guarantee tournament for 2010 with hopes of making it a million-dollar event. Also on the docket will be running the UBOC twice during the year, and more pro-related competitions.
It is with great regret that we are announcing that the Aruba event will not run this year but 2010 is going to be an exciting year for UB and its players," said Tokwiro chief operating officer Paul Leggett. "Over the last year, we have been redefining the UB brand in every way. We love the Aruba Poker Classic event but we think we can do a lot more for our players by investing in new events and rewards."
Sign up for a UB.com account through PokerNews and take advantage of our deposit bonus and the new changes happening in 2010 at UB.
Facing the FBI
The FBI has recently become involved in the copyright infringement lawsuit that Brandon McSmith has filed against Poker PROductions. McSmith claims that the company, which has produced shows like High Stakes Poker and Poker After Dark, used his idea for Face the Ace and did not compensate him.
McSmith was contacted recently by the FBI regarding this case. "This week, the FBI got in touch with me twice and asked for all of the information. They'll be launching an investigation of the copyright infringement charges," he said.
We don't know much about FBI investigations, but it might be a bit more deeply rooted than just a copyright infringement case.
Read all about it at PokerNewsDaily.com.
Poker's Hottest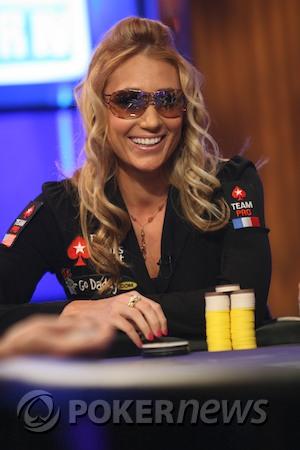 Maxim magazine is using the recent LA Poker Classic as a guise for naming its top 20 celebrity poker aces. We think, even without using the LAPC as a reason for producing this list, people would still check it out. Aren't hot chicks that play poker a few of your favorite things anyway?
Vanessa Rousso, Jennifer Tilly, Shannon Elizabeth, and Tiffany Michelle are the pros who made the list. Joanna Krupa, Jenny McCarthy, Sarah Silverman, and Cameron Diaz made the list too. We'll classify them as most likely to play a celebrity charity event and that's it - well except for Krupa who is the hostess of the North American Poker Tour.
Find out who else made the list at Maxim.com.
Four Players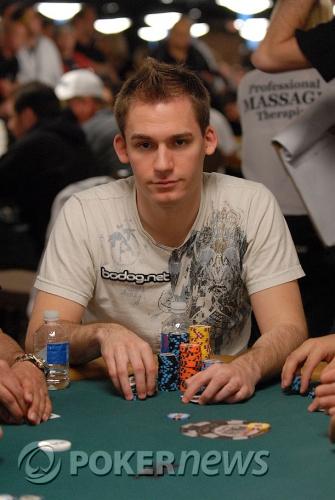 Remember when we told you of a lifestyle shoot for Maxim magazine featuring online poker players? We have a bit more info on it and a picture (a bit blurry but we'll take what we can get) thanks to stylist Christie Moeller.
The six-page spread will appear in the June issue of Maxim and features Justin Bonomo, Issac Haxton, Scott Seiver, Steve O'Dwyer, and four models.
Check out the pic at Christie's blog, ICanStyleU.com.
Eight-Year Old Wins $500k?
If this is true and not as ridiculous as it sounds to us, it could give a new definition to the term Internet young gun. Apparently, an eight-year-old boy in India won half-a-million dollars playing online poker.
According to his mother, Aashish Nanak showed an interest in computers at just three years old. Then he began building his own Web sites at four, and by six was interested in online poker. Aashish's uncle may have had a role in the boy's interest in the game. His uncle created an account for Aashish and the youngster began playing. The family is now in court in New Delhi attempting to get the winnings from the site Aashish was playing on. The site, which is unnamed, refuses to pay out the winnings because of Aashish's age.
None of this is confirmed, and we feel like we might be getting Rickrolled here, but whether we are or not, we appreciate the effort to fool us.
OnlinePoker.net has more.
Following us on Twitter is a really good idea. Another good idea? Facebook.
Tough Enough?
The always opinionated Daniel Negreanu has come out with a top ten list of the world's toughest tournaments. His criteria? Strength of field comes in at number one, second is tournament structure, and third is field size.
The World Poker Tour LA Poker Classic comes in at number ten on this list. Negreanu cites the structure as perfect, thanks to tournament director Matt Savage. He says that in the late stages of this event, the play is always on the high end but calls most of the field riffraff, saying that with LA being the poker capital of the world, lots of players are in attendance.
The World Series of Poker Main Event comes in at number six and the PokerStars North American Poker Tour Bounty Shootout(s) also makes an appearance on the list at number four. Yes, it is the same event Mr. Negreanu himself helped create, but since the field was absurdly tough, we'll give him a pass on including this because of potential bias.
Find out who makes the top spot on the list at FullContactPoker.com.