The Nightly Turbo: Jennifer Harman Naked, Phil Ivey's Running Good, and More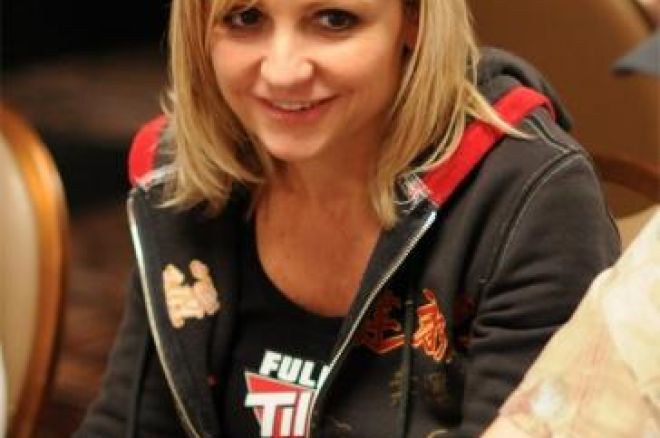 It sure has been a busy week. Thankfully, it's Friday. The Nightly Turbo will send you into the weekend with all the news you need to strike up a conversation with that cute girl or guy sitting next to you in the poker room. We're going to start sending The Nightly Turbo out as a newsletter. No, you don't have to thank us for making your life easier, just sign up for it in the box below.
In Case You Missed It
We told you the other day about durrrr taking the lead over Antonius in the durrrr Challenge. Well, they've just hit the halfway point and we have a breakdown of The First 25,000 Hands and when this thing could be over.
The PokerStars.net Million Dollar Challenge premieres on Sunday. South Carolina priest Father Andrew Trapp is the first player to take the felt on a quest to taking on Daniel Negreanu for $1 million. Check out our preview of the show to find out "Father Rambo's" (as Trapp is affectionately known) views on poker and why he's happy to be on the show (besides the poker and money of course).
Day 4 of the UltimateBet Aruba Poker Classic is underway and the returning players are all in the money. Find out how they got there and how Phil Hellmuth's aces got cracked in our Day 3 recap. When you have the backstory, check out the Live Reporting page as the remaining players play down to the final table.
The PKR Heads-Up Grand Slam is into Day 2 in London. There will be no durrr/Schwartz battle, much to everyone's dismay. Check out the Live Reporting page to find out who will make it to Day 3.
A lot of poker has been going on this week, so much so that you may have missed some very impressive hands and bad beats. We take a look at the Five Worst Beats of the Week.
Strip Poker
Jennifer Harman is no stranger to playing poker with the boys, but sitting at the felt with a naked Scotty Nguyen, Daniel Negreanu and Phil Hellmuth is probably something that doesn't happen every day. The four poker players appear in nothing but their birthday suits in ESPN The Magazine's Body Issue.
"We've always been committed to showing fans a different side of the sports and athletes they love. This issue, from the amazing photos to the innovative journalism, is just our latest effort to do that. We're very happy with the results," said The Magazine's editor, Gary Belsky.
ESPN, you did show us a different side of these pros, although it may take us awhile to recover from seeing Hellmuth's moobs. Negreanu had no qualms about taking it all off - after he found out who else was in the shoot. "It's not like they were going to have Patrik Antonius or Gus Hansen there. I can fit in with this group," he said.
The issue came out with six different covers and features almost 80 sports stars from all different sports. It is on newsstands now. ESPN E:60 filmed the Making Of the issue and it's below for you to check out Hellmuth's moobs yourself.
@TexDolly > @JoeSebok? Not Quite
Twitter has pretty much exploded into the new "it" thing for everyone to do. Everyone tweets these days from news outlets to football players to poker players. Doyle "TexDolly" Brunson is one of the biggest if not the biggest name in the poker world. People are certainly interested in following Brunson. According to Gambling911, he had about 16,000 followers on Twitter last week and as of today he is up to 45,491. He's raking in followers as fast as Ivey's been raking in chips on Full Tilt this week. Over the last few days he's been entertaining us with blonde, brunette, and redhead jokes.
Brunson isn't the only poker playing tweeter with a huge following though, Joe Sebok (@JoeSebok) leads the way with over 900,000 followers.
Our Star Tweet Tracker nicely gathers all of your favorite poker players tweets on one page.
After all this Twitter talk, you're probably itching to follow PokerNews and always be up to date with the news. Don't forget to sign up for The Nightly Turbo newsletter too!
School is in Session
DeepStacks University has finally launched. The training site has been developed to help poker players develop skills necessary to win at poker.
"Serving as Dean of DeepStacks University is one of the most exciting projects I've ever been part of. The team, from the experienced instructors to the talented executives running the company, is first class all the way", said Mike Matusow, Dean of DSU. "I've been around a long time, seen tons of ideas and projects come and go, but when it comes to online poker education, nothing compares to what DSU has to offer. I'll be able to transfer my years of knowledge, experience and strategy development to you in a way that is not possible anywhere else."
Dean Matusow is accompanied by instructors Adam "Roothlus" Levy, Michael Binger, TJ Cloutier, Alex Outhred, and Liv Boeree. We wonder if Boeree is in charge of after-school detention because if she were, there would certainly be a lot of goofing off in Preflop Raising 101.
Check out DeepStacks.com for more.
You Run Good Mr. Ivey
All eyes are on Phil Ivey. We're about a month away from the World Series of Poker Main Event final table and we're all on pins and needles waiting to see if he can add the coveted Main Event bracelet to his wrist.
According to Poker King, Ivey has amassed over $1.5 million on Full Tilt Poker in just this past week. He has played 2,770 hands in the first ten days of October and his $1,511,920 profits come out to an average of $545 per hand.
The nosebleed regulars on Full Tilt opted not to play the normal pot-limit Omaha or no-limit hold'em games yesterday and instead played a seven-game mix and this was where most ($1.2 million) of Ivey's October earnings came from. C'mon guys, seriously? Taking on Ivey in a high-stakes mixed game? You almost deserve to lose.
PokerKingBlog.com has more.