The Nightly Turbo: Poker Robbery in Oklahoma, durrrr Challenge, and Which Poker Couple is No Longer a Couple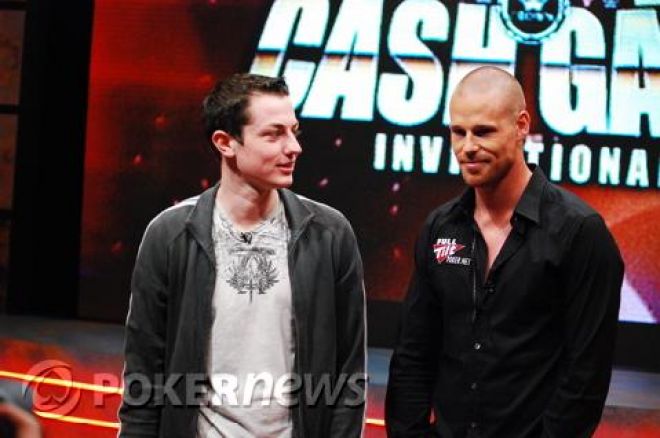 We're back at it. Scouring the web in search of worthy stories to entertain you with. Today is no exception. Here are the day's top poker stories all in one place.
In Case You Missed It
We told you yesterday to set your DVR for World Series of Poker coverage on ESPN. If you didn't, you missed Prahlad Friedman rapping and a few other things. You'll have to check out the recap to find out what you missed.
Day 2 of UltimateBet's Aruba Poker Classic is underway. Day 1b saw plenty of pros come and go. Follow the Live Reporting Team for the Day 2 play-by-play.
All eyes will be on Phil Ivey come November. Will he be able to win the bracelet? The World Series of Poker November Nine: Phil Ivey takes a look at how he got to the final table and what to watch out for.
After winning the World Poker Tour Borgata, we sat down with Olivier Busquet to talk about poker, his online game, and more. Check out the Online Poker Spotlight for the story.
Durrrr Ahead Again
Tom "Durrrr" Dwan and Patrik Antonius worked at putting a dent in the durrrr Challenge last night. The two have played 25,146 total so far. Dwan secured a massive lead last night winning $418,000 in 1,063 hands. He holds a $697,000 lead overall now. With a little more than half the required hands complete, it's still anyone's game and anyone's guess as to when they'll actually finish.
Coinflip.com has more.
Mr. B and Mrs. B No More?
That danged bird, with all sorts of juicy gossip, is back chirping our ears off, and to be honest, we like it. A very reliable source has confirmed to us that David Benyamine and Erica Shoenberg are no longer Mr. and Mrs. B 2 U Son. The two split about two months ago. Although this split has not been confirmed by David or Erica, we're going to take our birdie's word for it.
David has been going through the standard post break-up motions by working out, playing poker, etc., and Erica is trying to get her mind off things by debating tattoos, shooting guns, and hanging in Aruba.
That's a Wrap
The 2009 PokerNews Cup has come and gone, and to celebrate, everyone partied at the Tangerine Bar at Crown Casino. Lynn Gilmartin was there to catch all the antics and even a sneak peak of what PokerNews has planned for next year. Check out the video below.
As always, if you're looking for a friend, there's always our Facebook page and if you're looking for up-to-the-minute news, you can follow us on Twitter.
Robbery in Oklahoma
Twenty-two people were robbed at gunpoint in Oklahoma City during a private poker game. Jerry Gilchrist who rents a suite in a strip mall for the poker game, said that he opened the door to let a player leave and two men forced their way in. Thankfully, no one was hurt but the robbers made off with over $12,000.
The district attorney is not filing any gambling charges. In a "it's a shame more government officials don't think like this moment," the DA would rather pursue the felony armed robbery complaints than misdemeanor gambling charges. "If the DA could prove illegal gambling then you would end up with uncooperative victims in a much more serious case of armed robbery," said First District Attorney for Oklahoma County, Scott Rowland.
Read more at NewsOK.com.
PKR Heads Up Grand Slam
The PKR Heads-Up Grand Slam kicks off tomorrow in London. Thirty-two of the best poker players will battle for the the $100,000 first-place prize.
"Europe has been waiting for a major heads-up tournament and the PKR Heads-Up Grand Slam is a groundbreaking format with a stunning line-up," said Eddie Hearn, Matchroom Sport managing director. "There are some electric first-round matches and, as the tournament progresses, the possible quarterfinal and semifinal clashes may bring together some much-anticipated clashes."
A few of the first-round match-ups include Luke Schwartz vs Yevgeniy Timoshenko, Tom Dwan vs John Duthie, and Jennifer Tilly vs PokerNews' head honcho, Tony G.
PokerNews will be bringing you the action live at our Live Reporting Page so make sure you follow the action there.