Borgata Poker Open: The Final Six Players Set for Action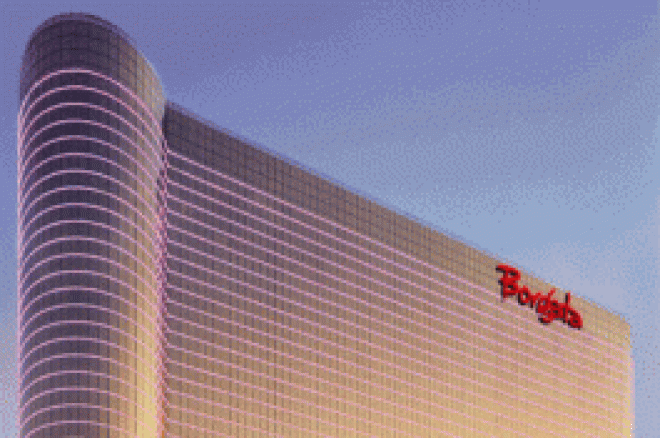 While much of the poker world's attention is focused across the pond as players battle for World Series of Poker Europe gold, the World Poker Tour Borgata Poker Open championship has been working its way toward crowning a winner. Taking to the felt, 1,018 players hoped to return as one of today's final six televised players. Leading the way going into today's action is Oliver Busquet, doing his best to take home the $925,514 first-place prize.
Despite having a starting field with some of the biggest names in poker including Gavin Smith, Kathy Liebert, Michael Binger and Chris Reslock, the action moved at a fast pace over the first four days as players tried to avoid landmines early on. According to WPT tournament reporter BJ Nemeth, unlike other tournaments that feature longer days because of the tight play, the Poker Open championship's pace saw each day conclude at its scheduled time, which seemed to add to the intensity the players brought with them when they returned to the felt the following day.
The honor of being tournament television bubble-boy fell to Michael Brown after he was eliminated by Jeremy Brown. Unfortunately for Michael, his pocket eights were not good enough to withstand Jeremy's turned straight and his day was done. Michael Brown collected $117,579 for finishing seventh.
Players return to the felt today at 4:00 p.m. EST to duke it out until a champion is declared. Listed below are the final six players and their chip counts:
1. Yanick Brodeur - 5,780,000
2. Keith Crowder - 2,750,000
3. Jeremy Brown - 5,480,000
4. Olivier Busquet - 10,350,000
5. Kenny Nguyen - 600,000
6. Ivan Mamuzic - 5,655,000
Remaining payouts:
1st: $925,514
2nd: $453,519
3rd: $251,955
4th: $216,681
5th: $188,126
6th: $156,212
To keep up with all of the action go to the Borgata Open Blog or World Poker Tour.com.