Five Thoughts About the PokerStars NAPT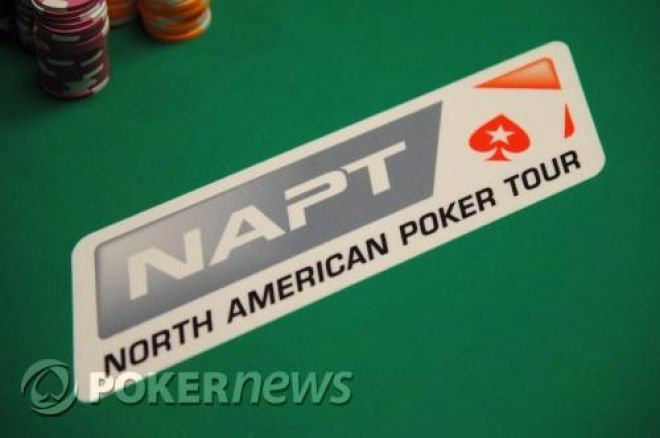 With the third stop of the PokerStars.net North American Poker Tour in the books, it's becoming clear that this tour changes the landscape of poker in the U.S. We've learned a lot so far, and with more stops on the way, we thought we'd share our thoughts after the latest installment of the NAPT at Mohegan Sun.
1. Poker in North America is Big Business
UIGEA or not, poker is doing just fine in the U.S., and, if anything, it is continuing to grow despite the murky legal situation for online operators. The NAPT Venetian event saw nearly 900 players enter, and on the East Coast, we saw over 700 enter the NAPT Mohegan Sun. I think the success of these events will have a domino effect and help the WSOP Circuit and the WPT in the long run because it will create a new regime of tour regulars who are not particularly interested in going overseas and who are looking to play poker in their own backyard.
2. A New Batch of Stars
After three events, we're seeing some names appearing regularly on the leaderboards and pay-out sheets. Guys like Scott Seiver, who has two NAPT final tables to his name, one at the NAPT Mohegan Sun Main Event, and another at the NAPT Venetian's High-Roller Bounty Shootout; Jon Aguiar, who has cashed in all three NAPT Main Events; and Sam Stein, who has finished second at both the NAPT Venetian Main Final Table, and the NAPT Mohegan Sun High-Roller among others. While these three, in particular, are certainly not new to the poker world, with ESPN broadcasting the NAPT, some of these new-breed online poker players will soon become household names with Norman Chad even cracking a joke or three at their expense.
3. Online Qualifiers Make an Impact
This one is somewhat obvious, but having the world's largest poker site running feeders into NAPT Main Events is huge. Because of the legal situation, many poker tours with stops in the U.S. are wary of getting involved with online qualifiers. Many casual players won't go out of their way to play in live satellites for main events, but they will drop a hundred or two into an online qualifier, where not only do they not have to leave their home but can also win a package with travel and accommodations included.
4. High-Roller Bounty Shootouts May Not Be a Lock in the Future
The first-ever NAPT High-Roller Bounty Shootout exceeded all expectations and was a huge hit. Because of its success, the NAPT organizers changed the $10,000 buy-in Bounty Shootout initially scheduled at Mohegan Sun to a $25,000 buy-in, much to the dismay of some circuit regulars looking to get in on the action. Well, although the drop was not significant, it was enough to make one wonder whether raising the buy-in was a mistake. I think that in the future we'll see some $25k high-roller shootouts and some $10k high-roller shootouts. These types of novelty events need to be carefully scheduled and not be too in-your-face or they will lose their excitement.
5. Vanessa Selbst is Good at Poker
OK, OK. I could have probably made this assertion before she won the NAPT Mohegan Sun Main Event, but it's more timely now. Vanessa Selbst has never been a circuit regular; she is busy working on a law degree at Yale; however, when she does put in time at the poker tables, success always follows. In her very short career, she has captured a WSOP bracelet, with some other WSOP final tables thrown into the mix, and now a huge NAPT victory. Selbst also went deep in a few Aussie Millions events in January. Once she gets her degree from Yale, it will be interesting, to say the least, to see her playing in more tournaments. There is no doubt in my mind that she deserves to be in the mix when people talk about the best female poker players in the game today.
Have some thoughts to share of your own about the NAPT? Let us know with comments below, or start up a Blogs.PokerNews.com account and start blogging with us.