Initial Reactions From House Ways and Means Committee Hearing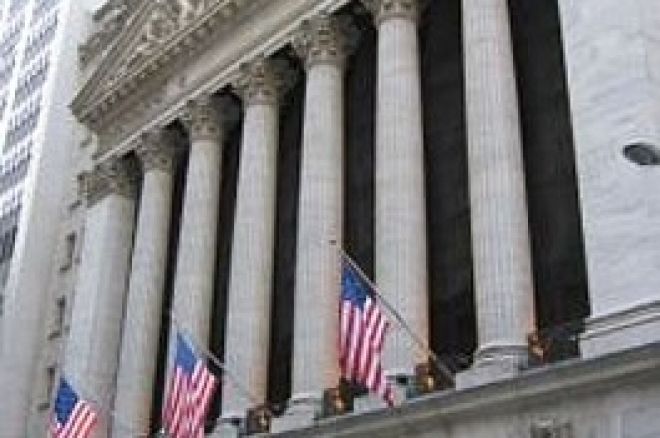 If today's hearing in the House Ways and Means Committee is any indication, perhaps the issue of licensed and regulated Internet gambling has made progress on Capitol Hill over the past six months — not on paper but in influencing the minds of the representatives.
As a whole, members of the committee seemed much more engaged on the issue than the last Congressional hearing on Internet gambling in Barney Frank's House Financial Services Committee in December.
Many of the members were in attendance for the entire two-and-a-half hour meeting, as opposed to only a few members ever seeming to be present at one time during the Financial Services hearing. And the Ways and Means Committee members were vocal in responding to the testimony of the one negative witness — Rep. Bob Goodlatte (R-Virg.) — and questioning the merits of collecting taxes on deposits.
"What today's hearing showed is that there has been significant progress made in educating members of Congress about this issue," said Michael Waxman, spokesman for the Safe and Secure Internet Gambling Initiative. "We are at the point where it's close to universally acknowledged that prohibition doesn't work and that regulation provides better opportunity to protect consumers and collect much-need new revenue."
That Goodlatte was not a member of the committee also helped Ways and Means members feel free to voice their disagreements with his position, according to Poker Players Alliance Executive Director John Pappas. This was unlike in December, when Rep. Spencer Bachus (R-Ala.) was the very vocal opponent of Internet gambling in the Financial Services Committeee and a Republican leader in the committee.
"What I think really helps is there wasn't a committee member who is so strongly against the issue that it made other members scared to find out more about the issue or speak up against it," Pappas said. "Bachus considers this a personal issue that he will go to the mattress on, and he so demagogues the issue that it makes others, particularly those in his caucus, hesitant to speak out."
The hearing focused on HR 4967, the Internet Gambling Regulation and Tax Enforcement Act, proposed by Rep. Jim McDermott (D-Wash.).
McDermott detailed the tax provisions he wants to put in place with his bill that he says would generate about $42 billion for the federal government and $30 billion for state and tribal governments over the next 10 years. Under his proposal, licensed operators would send the IRS and individual players 1099 tax forms listing net winnings or losses, the federal government would collect one-quarter of 1 percent on all wagers, and operators would be responsible for a 2-percent federal tax and 6-percent state tax on all deposits. McDermott says the funds raised could go to good causes, and he wants 25 percent of the federal money raised from Internet gambling to go to his pet cause of improving foster care.
McDermott's main point was that the current U.S. position on Internet gambling is sending a multi-billion dollar industry offshore and underground. McDermott quoted industry analysts in saying that Americans are depositing $12 billion a year for offshore Internet gambling activities, placing $105 billion in wagers and generating $5 billion a year in gross revenues to offshore gambling operators. He stressed that driving Internet gambling offshore has been a policy failure.
"Prohibition didn't work in 1920 and it doesn't work now," McDermott said. "Mr. Frank's bill combined with my bill would establish a system for regulation and taxation of online gambling similar to what the Roosevelt administration established for regulating and taxing alcohol. Regulation and taxation has proven to be a better policy for our country when it comes to alcohol and the same is going to be true in terms of online gambling."
McDermott closed his speech by pointing out the fortune of having an underground industry that wants to be licensed and taxed.
"Mr. Chairman, we have a strange example here," McDermott said. "The rule of taxation in this committee is don't tax you, don't tax me, tax the guy behind the tree. Well, we found the guy behind the tree and what he's saying is if you would legalize me I'd come out from behind the tree and I'd be glad to pay my taxes."
Frank followed by tying McDermott's taxation bill into his licensing and regulation bill. The bills are expected to be combined at some point. They need each other to be viable.
One of the biggest details to come out of the hearing was Frank's statement that he was going to hold his long overdue markup, or vote, on his licensing and regulation bill in the Financial Services Committee in July. Frank has made previous declarations of when he would hold the markup that he did not meet, but never on Congressional record.
Goodlatte voiced his opposition to Internet gambling, relying on a flawed and dated study by the Annenberg Public Policy Center that claimed the Unlawful Internet Gambling Enforcement Act was successful because it decreased weekly participation in Internet gambling among college-age youth from 5.8 percent in 2006 to 1.5 percent in 2007 (the UIGEA passed late in 2006) and symptoms of problem gambling among those studied from 20.4 percent to 5.9 percent.
"That study looks at Internet poker the six months after the UIGEA passed, and we all know what happened there — Party Poker left the market," Pappas said. "Many people were figuring out how to play online again. The numbers don't hold true today. It's completely flawed in indicating that Internet gaming is decreasing because of the UIGEA. We haven't seen any evidence of that."
Members from the committee pointed out Goodlatte's hypocrisy in supporting horse racing and state lotteries, but opposing online poker.
Pappas said the PPA opposes and will make a priority to change wording in the legislation that would fine players who play on unlicensed sites. The wording would punish individuals interested in playing poker from states that opt out of the legislation, where licensed sites will not be available. Pappas suggested that perhaps a middle ground can be reached where the fine would only apply in states opted in, providing the measure representatives want to dissuade players from using unlicensed sites when licensed sites are an option.
The remaining witnesses were somewhat inconsequential. A representative of the Internal Revenue Service spoke of its current issues in collecting taxes on Internet gambling and a representative of the Financial Crimes Enforcement Network of the Treasury Department spoke about money-laundering vulnerabilities in the brick-and-mortar gambling industry. The IRS representative, Chris Wagner, did indicate that the IRS would welcome legislation that would make it easier to collect taxes from Internet gambling.
After this hearing, Internet gambling again has some momentum on Capitol Hill heading into Frank's proposed July markup.
"I think that this was a home run," Waxman said. "We had great testimony, great participation by the committee members and the hearing clearly set the stage for future movement on the issue."
Follow us on Twitter for up-to-the-minute news.