$2,500 Cash Freeroll at Betfred Poker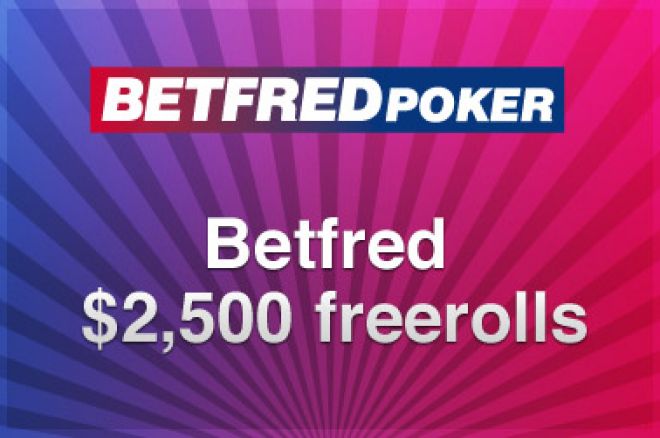 The last $2,500 cash freeroll in July on Betfred Poker is coming up soon, and you don't want to miss it. There will be $2,500 added to the prize pool and will be distributed as per Betfred Poker's standard payout structure.
This freeroll is exclusive to Club PokerNews members. What does that mean? You need to have a Betfred Poker account through PokerNews to be eligible to play. If you don't already have a Betfred Poker account, you'll have to sign up for one.
Then you'll need to make the minimum deposit and earn 50 points that will be used to buy-in to the freeroll. This freeroll isn't just for new Betfred Poker account holders. If you've signed up for an account through PokerNews then you are still eligible, granted you've got 50 points to "buy-in."
This freeroll can be found in the "Scheduled" tab with the title PokerNews $2,500 Freeroll. So clear your calendar for July 22 at 18:35 GMT to play for your part of the $2,500 prizepool!
There is also a $1,000 cash freeroll on Betfred coming up as well. Check out the details here.
Sign up for a Betfred Poker account today and if you're new to our freerolls, check out our FAQ page to answer any of your questions!