The Five Tournaments Every Poker Player Should Play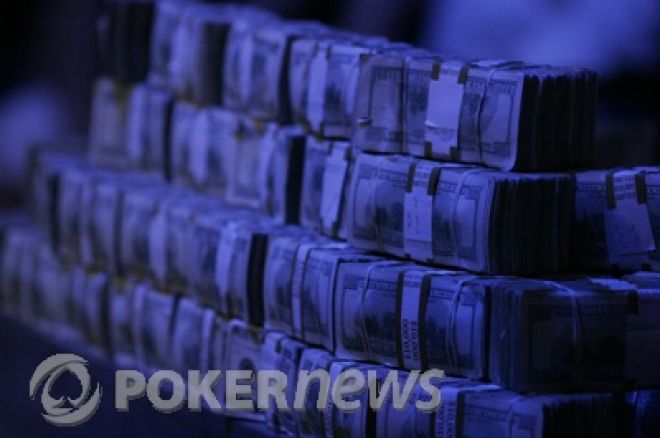 Having made my living off of tournament poker for five years now, I've witnessed some of the best and worst moments in poker history. If there was some sort of hellish final table, trust me I was there. And what's worse, when you went home mumbling to yourself and tilting online, I was still there waiting to crown a winner.
Please don't think I'm cynical. I still get excited when I consider the prospects of some of the tournaments. Maybe I'm the anti Shaun Deeb, but here are the five tournaments that every self-respecting player should be salivating to play. To cut off the-field-is-so-big cynicism before it starts, anyone with a "pro" mantle is active in live tournaments, call it marketing if you will, but longevity in the media age means "see and be seen." And these are the tournaments to be seen at.
World Series of Poker
This is the bucket list item out of all tournaments. Think of it this way: half your family has "Play the World Series of Poker Main Event" on their bucket list. Don't believe me? Then meet me outside registration at the WSOP, let's say July 5, 2011, and you will see for yourself the stream of well-heeled middle America flowing into poker's richest prize pool. Just showing up can earn you some coin ― if you get pulled to a feature table with a huge name. On any given Day 1, your chances are better to sit next to Ivey than to win the thing. The WSOP is also one of the few tournaments that can change lives without someone actually having to win it. A number of names have been written fat checks by deep runs at the WSOP. Antonio Esfandiari last year, Tiffany Michelle, and no matter where Michael Mizrachi finishes in November, if he is smart, he will be reaping the contractual benefits of first place. Not to mention, as we have seen, winning the WSOP doesn't necessarily equate to +EV in life ― Jamie Gold anyone? Yes, thousands of people play it. You should be one of them and take care of that bucket list early.
PokerStars Caribbean Adventure
There are some poker-related reasons to play this one: respectable prize pool, crown jewel of PokerStars tournaments, and more. But let's be real, this is a WAG tournament - perfect for the wife and/or girlfriend. How many times do you degen online and win a seat to a tournament with an out-of-the-way location, bad weather, strange language, and room-service chicken tenders that are neither chicken nor tender. Consider the PCA to be the gift you give to make up for the fact that you are, frankly, a crap boyfriend. Located in the Bahamas, the PCA is a week in paradise for her with a world-class spa, great beaches, and rum cocktails to rival anything on Sex and City. All of those benefits we here at PokerNews can attest to as we have undertaken vital research in those areas. That is how much we care. Note: Be careful playing the "PCA is for my girl" card. She knows you get to gamble it up at the juicy cash games while she gets you another Rum Punch in the 12th bikini she has worn in a week. Seriously. Poor you.
WPT World Championship
Let's face it, you probably aren't a Russian banker who shows up out of nowhere and scares the crap out of ESPN so much that its nose-bleed made-for-TV tournament could be won two years in a row by Russians. Autocracy aside, not all buy-ins are manufactured for TV, though most are. (Don't worry, Santa is real.) The $25,000 buy-in WPT World Championship has had difficulty finding an audience in the past because it overlaps some juicy European tournaments, and it's numbers have been on the decline. However, we know you are dying to play the big buy-in tournaments, so you should consider this one. If the impeccable Matt Savage as tournament director is not reason enough, you also get to be in the same room as Kimberly Lansing, restraining order be damned. The field is not for the faint of heart ― every table is a table of death ― but if you are already dead inside, go for it. You may end up with a winner interview with Lansing. And that's when the restraining order kicks in.
World Championship of Online Poker
Ah, see, this is switching it up. You thought you would have to leave the house to get in on the tournament action. Take heart. You do not need to change out of your boxer briefs or even leave the comfort of your mother's cooking, though we appreciate a homemade tuna casserole as much as anyone. Basically, the WCOOP is the tournament for agoraphobics, and there must be a lot of them. The 2009 WCOOP Main Event garnered over 2,000 players for a $10,720,000 prize pool. WCOOP has become the virtual answer to the WSOP, statistically garnering a "per capita" global reach that only the WSOP seems to have in live tournaments. And considering that this reach has been cultivated in an atmosphere that restricts online gaming only means potentially bigger prize pools. Granted, WCOOP is the only online tournament on this list, but this means one very vital thing: although online tournaments have been around since Al Gore invented the Internet, online tournaments have yet to capture the prestige that live tournaments garner. Sure there is niche prestige on forums, but ESPN doesn't film niche. WCOOP is, so far, the closest thing to prestige. Seriously, my mother knows that Timoshenko won it. She also knows he could have been in Twilight. So embrace it, play it, but just remember to go outside once in a while.
World Series of Poker Europe
If you want to play a bracelet event and not wade through a field equal to a French military batallion, then get out the tweed, buy a proper British gentleman's umbrella, and learn "Rule Britannia." The World Series of Poker Europe is set to kick off on September 14 at the Empire Casino in London. When the WSOPE was announced years ago, the controversy was about the value of a European WSOP bracelet. Main Event winners John Juanda and Annette Oberstad would disagree, though, as would Jesper Hougaard and JP Kelly who both won their second bracelets at WSOPE side events. Arguably one of the best things about the WSOPE is the very intimate dynamic created by small fields. That is a rare thing in the corporatized world of tournament poker. In only few tournaments do you actually feel as if you are watching history in the making. Somehow the WSOP-E manages to capture the magic of playing the best players in a small venue. Catch this feeling while you can. It is only a matter of time before it changes. Let me put it this way; I still remember the expression on Annette's face when she won. Everyone did, because everyone could see it for themselves in the tiny room that served as the TV table.
Follow us on Twitter for up-to-the-minute news.