The Weekly Turbo: Poker Players VS Commerce Casino, Mizzi Responds to Cheating Allegations, and More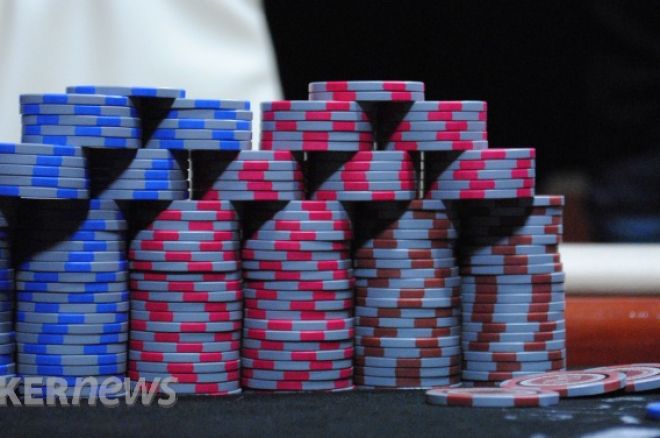 Miss one of the Nightly Turbo's this week? Well, we're bringing you the top stories from the week so you don't have to feel left out. Poker players are banding together to get the Commerce Casino to change its stance on Internet gambling legislation, Sorel Mizzi responds to cheating allegation, and more.
Players Before Profits
The Commerce Casino is not exactly making friends in the poker community. The casino's opposition to H.R. 2267 has gotten the attention of the Poker Player's Alliance, as well as poker pros and amateurs. The PPA has written an open letter to the Commerce Casino and launched the Players Before Profits campaign in hopes that it will change its stance on the Internet gambling legislation.
"Members of the PPA, and poker players nationwide, are outraged that the Commerce Casino, the largest poker room in the nation, opposes Federal legislation that would protect players' rights and access to online poker," Executive Director of the PPA John Pappas said. "They are angry and want to make their voices heard. The PPA's 'Players Before Profits' campaign gives poker players a vehicle to express their disappointment with Commerce Casino."
Over 4,000 poker players have signed the petition. Are you one of them? Read the PPA's press release on the matter and sign the petition.

The Miz's Side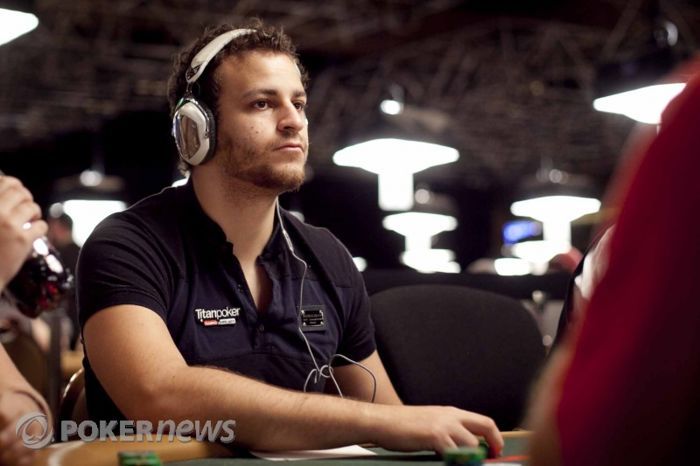 On August 20, "waxonchris" posted a long chat transcript between Sorel Mizzi and Steve "Thorladen" Weinstein in the MTT Community forum on TwoPlusTwo. Plenty of speculation has been taking place, and Mizzi has finally posted his side of the story in the thread.
Mizzi says the transcript is a mix of conversations that he had between Weinstein and others over the course of about a year. He says that late last year he received a threat from an extortionist saying if he didn't send him money, he would release the transcript, but Mizzi ignored the threats.
Mizzi's response on the thread: "One, to clear the names of the people mentioned in the conversation, and two, because there are actually people I know and respect who are curious about whether or not this conversation did in fact take place."
The response is quite long and the thread is, as of now, 43 pages. We like to keep things short here, so here's the link to the thread on TwoPlusTwo and Mizzi's response comes in at number 285.
Nomination Time
If you haven't gotten your nominations in for the Poker Hall of Fame, you don't have too much more time to do it. Only eight more days remain in the nomination process. So far, 181 different people have been nominated. The top ten percent will move on to the next step after nominations close on August 31.
"We're very pleased with the public's input into the Poker Hall of Fame this year and look forward to unveiling the 2011 Poker Hall of Fame class as part of this year's November Nine festivities," World Series of Poker Communications Director Seth Palansky told PokerNews.
Head on over to WSOP.com to get in your nominations.
Putting Up Her Dukes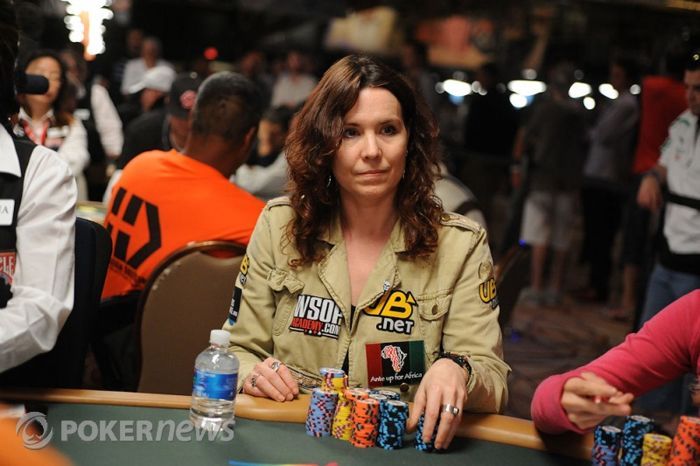 OK, so last week, an interview with Daniel Negreanu was published where he expressed his views on Annie Duke. According to an interview he did with Kimberly Lansing at the World Poker Tour Legends of Poker, those comments were not on the record. But what's done is done and Annie Duke has responded with an open letter to PokerStars.
To give you the long and short of it, a PokerStars player wrote an email to the company expressing her aversion to what Negreanu said and PokerStars responded by saying that Negreanu was, "an entity to himself and as such will always be encouraged to express his views and speak his mind as he would otherwise do so, PokerStars Pro or not."
Duke is more upset that, as she puts it, PokerStars is not distancing itself from Negreanu's comments.
"I am not offended by Daniel's opinion. He has a right to disagree with me and dislike me. And I, just like PokerStars, would encourage him to express his views and opinions. This is not about his views. It is about a particular word he chose to express those views. The word "c**t" is not an opinion, it is an abusive epithet, and PokerStars is completely ignoring the use of that term in their response," she wrote.
Head on over to Annie's Blog to read her letter and then form your own opinions of the situation.
Cake for the Victory
Last week we told you about a rumor that Victory Poker would be moving from the Everleaf Network to the Cake Poker Network. Victory CEO Dan Fleyshman has confirmed that the move will be officially announced on September 1.
"I really was happy with the passion of the team at Everleaf but I felt like CAKE could handle all things that I wanted deep down inside," Fleyshman said.
To celebrate the launch, a party will be held in London in September and a cake-fight-themed photo shoot will see Sara Underwood take on three other ladies.
"Three days after the Cake launch party/my birthday we're doing a photo shoot that the Cake Network and the rest of the world is going to love. Sara Underwood, Emma Glover, Rosie Jones, and Victoria Moore are going to be shooting a full fledged Cake fight... So yeah, I'm excited, there's gonna be lots of fun things to do with Cake and I'm excited for the players to be able to have all these tournaments and games to choose from," he said.
Read more about the move on CoinFlip.com.
100 Club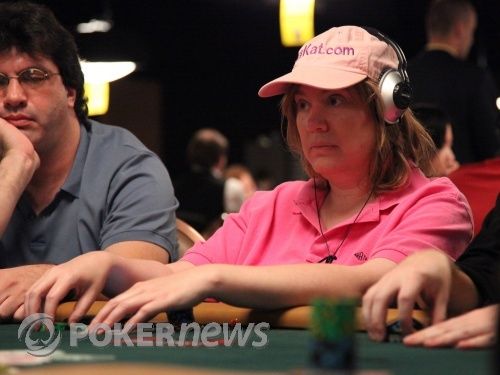 Kathy Liebert has accomplished something over the weekend that only one other poker player has. She became the second player to have played in 100 World Poker Tour events. Last month at the WPT Bellagio Cup, Erik Seidel became the first player to have played 100.
Her 100th event came at the WPT Legends of Poker, which is under way currently at The Bicycle Casino in California. The Bike was the site of Liebert's first WPT final table and her first ever WPT tournament. Liebert also became the first female player to make a WPT final table, which also happened to be the very first Legends of Poker. She currently holds the record of winningest female in WPT history with $1,745,312 in WPT career earnings.
Congratulations Kathy!
Read more about Liebert's accomplishments and how Day 3 of the WPT Legends of Poker is going on the World Poker Tour live update blog.
Not in South Africa
The Johannesburg High Court has deemed online gambling, including online poker, in South Africa illegal. South African ISPs will be responsible for blocking online gambling and targeting financial institutions that process payments to online gambling sites. Also, mass media will not be able to advertise Internet gambling and South African citizens could face fines (as high as ZAR 10 million or approximately $1.36 million) and jail time if they are caught playing online.
"We approached the media to alert them of the judgment which makes online casino operations illegal, and if they continue we will have them arrested and fight for conviction," head of the Gauteng Gambling Board legal sevices Lucky Lukhwareni said.
GamingZion.com has more.
Follow us on Twitter for up-to-the-minute news and be sure to add us on Facebook.