World Poker Tour Legends of Poker: Little Fizzles on Day Four, Frankenberger Leads WPT Final Table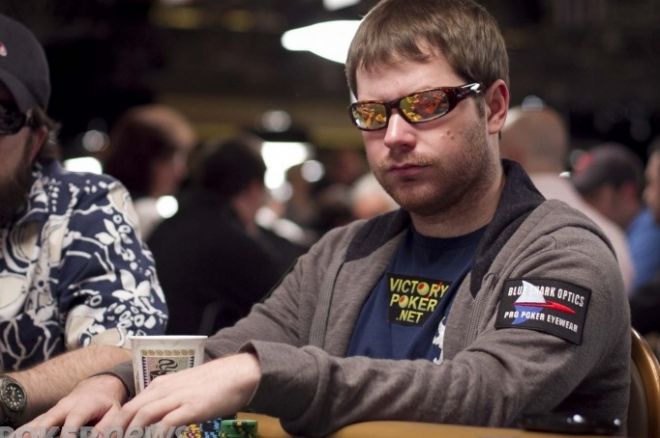 Jonathan Little started Day 4 of the World Poker Tour Legends of Poker Main Event with a big stack and high hopes of winning his third WPT title. But winning was not in the cards for Little who was eliminated in 12th place. Andy Frankenberger had the chip lead to end Days 2 and 3, and he continued his streak into the final table. He's joined there by Tom Lee and Kyle Wilson, who each earned a seat at their second Legends of Poker final table. Tom "Titan Tom" Braband also made Day 5.
Little was the big story at The Bicycle Casino to begin the day. He went on a player-busting rush late on Day 3 to build a chip-stack large enough to put him second among the 15 players who returned. If the WPT Season VI Player of the Year made it to the final table and won his third WPT crown, he would be tied with Gus Hansen and Carlos Mortensen for most career WPT victories. But things went south quickly for Little. He ran into chip leader Frankenberger's runner-runner flush to lose a chunk of his chips. Then, he couldn't believe the same scenario would happen again and called all-in on the river only to discover that Frankenberger had runner-runner flushed him again. That left Little on the rail in 12th with $24,000 and Frankenberger even further in the lead.
Frankenberger took out Tyler Cornell next in 11th place and Hoan Ly in 10th. Wade Woelfel picked up $35,000 for eighth place, leaving the top seven on the final-table bubble. While that last elimination sometimes takes hours, it only took a few more hands to lose Steve Reitzfeld in seventh place.
Reitzfeld's elimination set the six-handed televised final table with Frankenberger in the lead. Frankenberger won one of the biggest Venetian Deepstack events this summer for $162,110 in his only previous final table appearance. Frankenberger is followed by WPT regular Tom Lee, who final-tabled the Legends of Poker tournament in Season III. Lee finished sixth there, earning $99,150 and is looking to improve on that this time.
Kyle Wilson is only a few chips behind Lee and also has one previous trip to a Legends of Poker final table at the Bike. He finished sixth in 2008, which was good for $176,035. Jared Jaffee is the third member of the group making his second WPT final table appearance. He took home $135,079 for fourth place in the Southern Poker Championship at the Beau Rivage last year. He also made a World Series final table this summer. Tom Braband and Franco Brunetti round out the final six and will be looking to make magic happen with their short stacks when the cameras start rolling.
Here is how the final table looks:
Seat 1: Jared Jaffee - 1,006,000
Seat 2: Kyle Wilson - 2,854,000
Seat 3: Tom Lee - 2,915,000
Seat 4: Franco Brunetti - 800,000
Seat 5: Andy Frankenberger - 3,015,000
Seat 6: Tom Braband - 968,000
Players will hit the final-table felt at 4:00 p.m. PST on Wednesday. For hand-for-hand updates, check out www.WorldPokerTour.com and for up-to-the-minute news, follow PokerNews on Twitter.
If you want to qualify for World Poker Tour events online then look no further than PartyPoker. Not only are they the official home of WPT satellites but you can also start off your qualifying campaign for free with our exclusive $50 Free No Deposit Bonus.