Poker Players Alliance Looks to Repeal Washington State's Online Poker Ban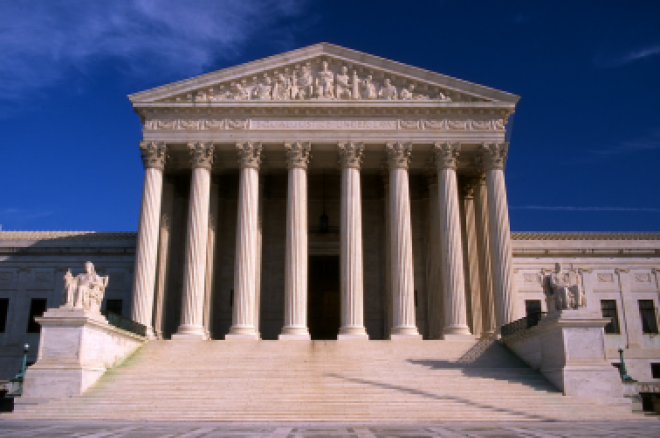 The Poker Players Alliance plans to focus its future efforts in Washington State on repealing the online poker ban through legislation rather than continuing to fight the law in the courts.
Last month, the Washington State Supreme Court upheld a 2006 law that makes it a felony to play online poker in the state. Lee Rousso, the PPA Washington state director, challenged the law as a violation of the commerce clause of the U.S. Constitution, which prohibits states from passing legislation that discriminates against interstate commerce. The judges ruled in a unanimous decision that the dormant commerce clause does not apply to this law.
Rather than attempting the challenge the ruling in the U.S. Supreme Court, PPA executive director John Pappas believes a legislative route is the best chance to overturn the law.
"It would be a big challenge just to get the U.S. Supreme Court to hear it, and then if they did hear it I don't know if there's enough on record for a decision the PPA and its members would like," Pappas said.
When the law was passed in 2006, the PPA was in its formative stage and there was no organized poker lobby. Pappas believes the PPA could help block such legislation if it were introduced today, as it did earlier this year when a similar bill was introduced in Massachusetts.
Erik Ladenburg, a resident of Tacoma, Wash., created a facebook group called the Citizens for the Right to Play Poker in Washington. The group has nearly 800 members.
Legislators in the state who witnessed how the court case played out in the media saw that the law is unpopular. It has been in place for years yet there hasn't been a single arrest based on the law, and it's not because no one in Washington has been playing online poker. But Washingtonians no longer will be playing on PokerStars, which decided to stop serving people in the state after the court ruling.
With the PPA's main focus in Washington, D.C., Pappas said the group is reaching out to law firms based in Washington State, and knowledgeable of the state's politicians, to help lead the charge. The plan is to find a legislator willing to introduce a bill to repeal the law early next year.
"It's an unpopular law that's not being enforced, so why is it even on the books," Pappas said. "I think there's good arguments, easy arguments, to get it repealed. We just need to find the right champion."
Follow us on Twitter for up-to-the-minute news.