World Poker Tour Festa al Lago Day 4: 13 Left; Obrestad Leads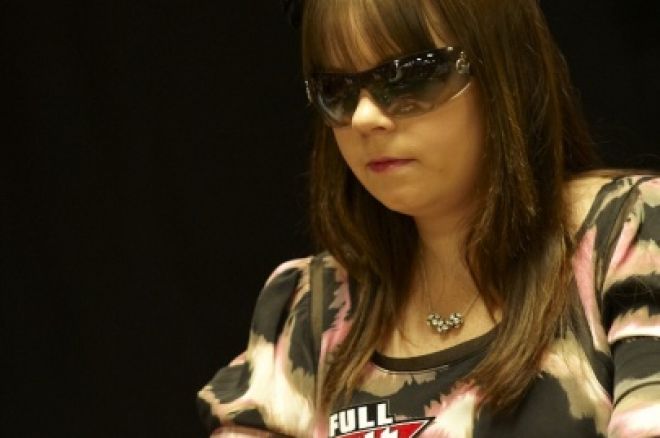 Day 4 of the World Poker Tour Festa al Lago saw 41 players take their seats, hearts set on surviving the day to edge closer to the televised WPT Final Table and the WPT title. Day 3 chip leader Steven O'Dwyer no longer holds that title. He was eliminated from the tournament in a huge pot against Day 4 chip leader Annette Obrestad.
With blinds at 4,000/8,000 and a 1,000 chip ante, O'Dwyer raised to 20,000 from late position. Obrestad three-bet to 65,000; O'Dwyer called. The flop came A♣8♥2♣ and O'Dwyer checked-called Obrestad's 65,000 bet. The turn brought the A♠. Again, O'Dwyer checked. Obrestad was having none of that and bet 140,000. O'Dwyer called and the river brought the 5♣. O'Dwyer checked to Obrestad and she moved all-in. O'Dwyer went into the tank, the level ended, the remaining players went on break, and O'Dwyer still hadn't made a decision. After five minutes, he finally slid his cards into the muck and watched Obrestad rake in the pot.
That pot helped Obrestad close the gap on then chip leader Jeff Madsen. It was not long, however, before Obrestad stole the lead by eliminating Ronald Lee. On a flop of 8♥4♥2♣, Obrestad and Lee got all their chips in the middle. Lee revealed J♣J♠ but was dominated and at risk of elimination by Obrestad's pocket kings. No jack came for Lee, and Obrestad's chip stack hit 1.7 million, which put her in the lead. She maintained that lead throughout Day 4 and bagged just over 2 million at day's end. Her closest competitor, Andy Frankenberger , was about 200,000 behind her.
Several big swings came for some of the Day 3 leaders including Andreas Hoivold. He may have had a top-ten chip lead on Day 3, but he couldn't maintain that position. Hoivold was crippled when his pocket aces were cracked by Noah Schwartz's flopped set of fives. Hoivold was eventually eliminated in 19th place by Chad Batista, taking home $25,792.
Also eliminated on Day 4 were Amit Makhija (39th; $16,120), Barry Greenstein (38th; $16,120), Thomas Marchese (35th; $16,120), Daniel Alaei (31st; $16,120), Matt Affleck (22nd; $19,344), and Lauren Kling (14th; $32,240), among others.
Here's a look at the chip counts for the final 13 players.
1. Annette Obrestad - 2,009,000
2. Andy Frankenberger - 1,820,000
3. Jeff Madsen - 1,500,000
4. Allen Kessler - 1,275,000
5. John Monnette - 1,271,000
6. Noah Schwartz - 1,137,000
7. Bobby Suer - 1,129,000
8. Brandon Steven - 977,000
9. Randal Flowers - 691,000
10. Skip Wilson - 531,000
11. Michael Benvenuti - 530,000
12. John Krpan - 397,000
13. Jason Koon - 396,000
Play begins Tuesday at 12 p.m. from the Bellagio poker room and will continue until the six-handed final table is reached. You can check all the updates at WorldPokerTour.com.