New Jersey Passes Online Gambling Legislation Through State Senate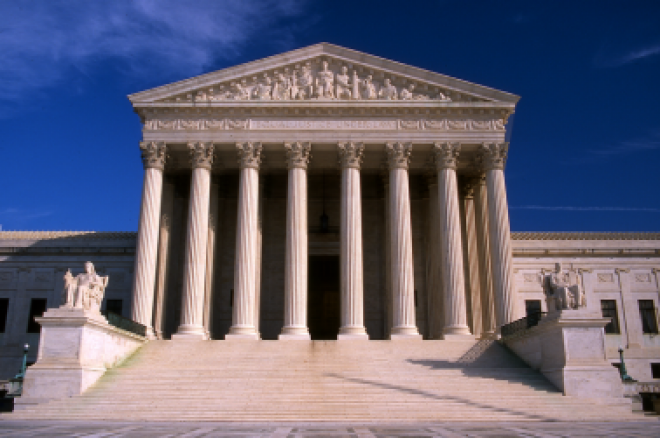 For the first time ever, a bill that would license and regulate online poker has passed through a legislative branch in the United States. The New Jersey Senate passed the Internet gambling bill Monday by an impressive 29-5 margin.
"New Jersey is very serious about this," said Joe Brennan Jr., chairman of theInteractive Media Entertainment and Gaming Association that has led the industry lobbying efforts in New Jersey. "They want to be the capital of this industry in the U.S. and have the resources to make a legitimate claim to be the home for this industry beyond being the first ones to pass a law."
The bill still has to pass through the New Jersey Assembly and be signed by Gov. Chris Christie before it would become law, but this is a significant step to the first officially legal online poker in the U.S.
It was one of seven bills passed by the New Jersey Senate in an effort to revive Atlantic City's ailing casinos and horse racing. The intrastate poker sites would be hosted by Atlantic City casinos. Within the U.S., only people in New Jersey would be able to participate. However, bill sponsor Sen. Raymond Lesniak interestingly added an amendment that would allow people outside the U.S. to open an account through the New Jersey casino sites, potentially creating a larger player pool.
The bill passed despite strenuous opposition from Harrah's Entertainment, which has four casinos in New Jersey. Harrah's has thrown its support behind a federal bill, which has never come close to making the progress accomplished in New Jersey this week.
"I don't know what it takes to get them on board," Brennan said. "We still welcome them on board, and they could potentially be the biggest beneficiary of this. I think this is a big political miscalculation on their part. By opposing this, it makes Harrah's seem like they only want a federal bill so the jobs and investment go to corporate headquarters in Nevada. I think they alienated a lot of politicians in New Jersey, a lot of people who matter."
The bill first passed through the New Jersey Senate gaming committee in April and then the Senate budget committee just last week. There is a similar bill already proposed in the Assembly. Brennan said he would expect the Assembly gaming and budget committees to hold hearings to have testimony on the subject of Internet gambling, but that he believes the Assembly could choose to adopt the Senate bill so that committee votes are not required and it could go in front of the full Assembly.
"The legislation is very serious about getting this done," Brennan said. "When you have a 29-5 vote in the Senate, it sends a very powerful message for everyone — the governor's administration, the public, the Assembly, everyone involved. I expect the Assembly will make the bill a priority and move on it very quickly."
Brennan said he tried to fund one of his own poker accounts with a debit card the other day as a test, and not only was it not accepted but the bank put a hold on his card. He wants a situation in New Jersey where players can easily fund their accounts and receive payouts without issue or concern.
"We have to make progress somewhere," Brennan said. "We can't make our desire for a sweeping federal solution be the enemy of incremental progress on a state-by-state level. At the end of the day, this is a marketplace that has only been able to get where it is because of players. For the players, it's getting harder and harder for them on a daily basis. We owe it to them to bring some kind of normalization and progress, even if we have to grind it out."
Sign up to Everest Poker and earn 25 Summit Points to play in our exclusive €3,000 freeroll to the 3 Lander Poker Tour Grand Final at Montesino Pokertainment Centre in Venice next month.