Poker "Pro"fessions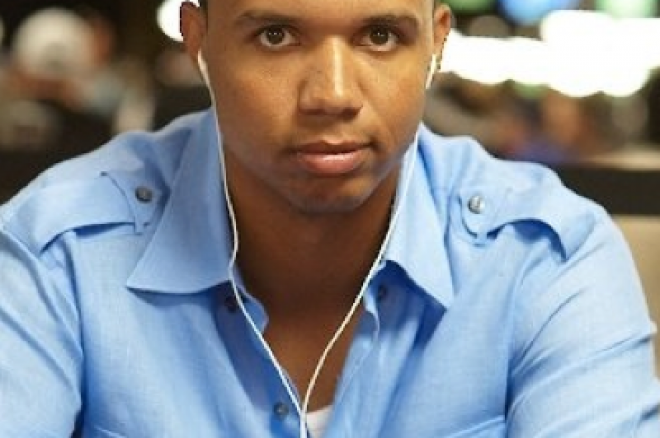 Anyone who has ever made a final table at the World Series of Poker or nearly any other high profile tournament has to fill out a biography form. Nowadays, nearly every guy and gal in an Ed Hardy baseball cap puts "poker pro" for profession, yet I have been curious about the line just under it which states "if a pro what was your profession." Although, people saddle up to the tables from nearly all walks of life, there are common professions that both poker players and amateurs seem to come from. Here is a quick look at some of the professions that not only contribute a lot of poker players but also that professions players leave poker to pursue.
Law
According to the American Bar Association, in 2007 there were 1,143,358 licensed attorneys in the U.S. Lawyers are either loved or hated, but the core skill set of any lawyer worth his or her salt transfers very well to felt. The legal practice is in essence a choreographed dispute, or to put it simply, an argument with both sides trying to get what they want with the least loss. Sound familiar? Of course it does. Manuvering tables is a constant negotiation with fellow players.
The Machiavellian nature of some lawyers is despised in the real world yet can be a strong asset in poker. In fact, poker and law reward people for being able to win while revealing little about their actual positions. It should come as no surprise then that lawyers have found their way into poker. Andy Bloch famously has every law degree known to man. Vanessa Selbst has been working on and off for a Juris Doctorate from Yale. There are even books trumpeting the similarities. Written for law professionals,Lawyer Poker: 52 Lessons Lawyers Can Learn from Card Players, by Steven Lubnet, dissects truths the average poker player would know and applies them to the practice of law.
Finance
Finance, out of any of the careers mentioned in this article, seems to be the most popular one players think of if ever asked about other careers. Phil Ivey, the Warren Buffet of poker, in his ESPN Magazine cover story mentioned that he would like to try stock trading. This should come as now surprise, since skilled poker is rife with basic risk management. Dress it up with math or psychology or whatever edge you want, but at the end of the day, risk management is one of the keys to successful poker. In Ace on the River, Barry Greenstein for a while referred to himself as someone who played the stock market, which he admits to doing.
Besides the obvious parallel of risk management, poker, like finance, does not deal with palpable commodities, but rather, success is determined by the money made from a series of intricate transactions. Go watch MSNBC, and if you understand table positioning, more than likely you will grasp market positioning very quickly. If you want to see a real-world application, go to a tournament, look for Dan Shak and watch him. You will see finance and poker become one.
Entrepreneur
This one should be the least surprise of any of the professions here. Many poker players are dabbling in building businesses while still working the felts consistently. Whether they are successful poker media enterprises or online sites, to mainstream ventures such as clothing lines, poker players seem to instinctively understand the art of the hustle. Businesses are hard to start but so are bankrolls. Entrepreneurs need to have a cunning mixture of ambition, tenacity and creativity to get investors in the bank and customers on board. This is the one area I expect to see more and more players get into because it does not necessarily cut into their poker time.
Academics
The hallowed halls of academia ironically are not only the training ground for future poker champs, but also the initial chosen careers for many of some of the most successful players. Brandon Adams is a fierce competitor on the felt, but splits his time between poker and the academic life as an economics professor. Also, let's not forget that Michael Binger holds a Ph.D. in physics from Stanford.
Advanced degrees do not in and of themselves dictate poker prowess; however the analytical thought process perfected through years of classes and research does lend itself to poker. Difficult decisions are constantly made in the blink of an eye, and the patience and skill developed in classes can definitely pay off on the felt. Academics are not just an area players come out of but one they also go into. David Benefield not too long ago scaled back his poker game to go back to school.
This weekend you can play in our $500 Freeroll at Luvin Poker and all you need to do is sign up — no deposit or points needed! It takes place on November 20 at 15:35 GMT, and you have right until the last minute to register by joining Luvin Poker via PokerNews.