PokerNews Is Hiring! Check Out the Latest Open Positions and Join Our Team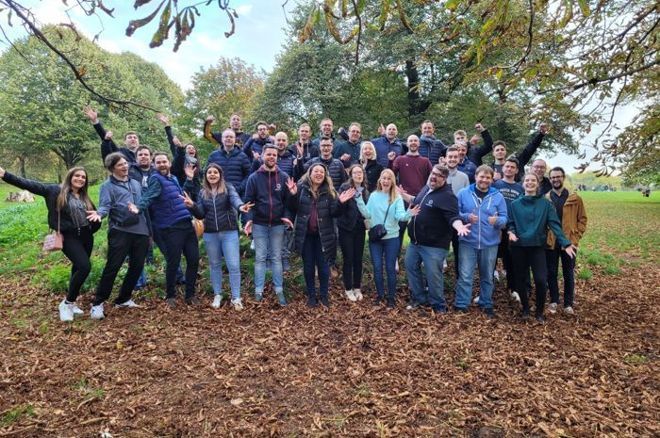 Table Of Contents
PokerNews is known the world over for specializing in providing high-quality content for millions of users around the world. From the latest poker news to reporting live from poker's biggest and most prestigious events, PokerNews does it all.
As the PokerNews journey continues, we are looking to add to our industry-leading teams across several areas of the business. After all, it is those people working behind the scenes that make PokerNews the force that it is.
Five roles have opened up within PokerNews; are you the perfect candidate to fill one?
Senior Social Media Executive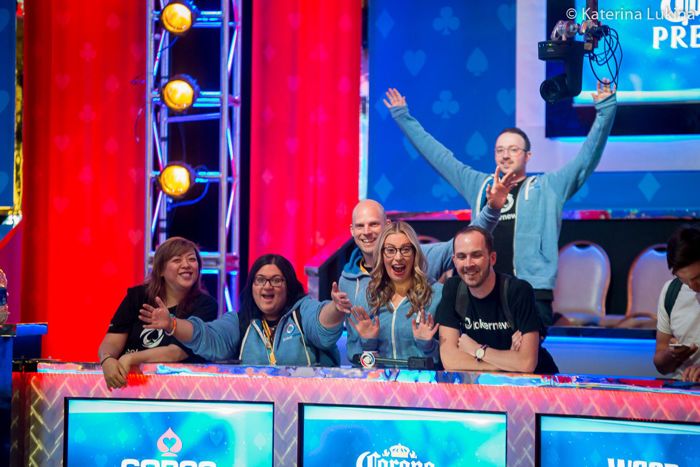 Do you see yourself becoming a Senior Social Media Executive for PokerNews, where you'll play a key role in shaping and executing our social media strategy, driving brand awareness, engagement, and growth across all PokerNews social media channels.
The ideal candidate will join our team based in our incredible Leeds (UK) office, and report to the Digital Media Manager. You should have a deep interest in poker and know social platforms like Facebook, Twitter/X, Instagram, Tiktok, and YouTube like the back of your hand.
The salary for this role is competitive and experience-based; there is also a discretionary annual performance bonus. The overall package also comes with a plethora of benefits, including 30 days annual leave, health and dental insurance, the option to join the company pension scheme, life insurance and income protection, and a whole lot more.
For more details on what a Senior Social Media Executive role entails, and what they can expect from PokerNews in return, check out this section of our careers page.
Learn more about becoming a Senior Social Media Executive
Video Editor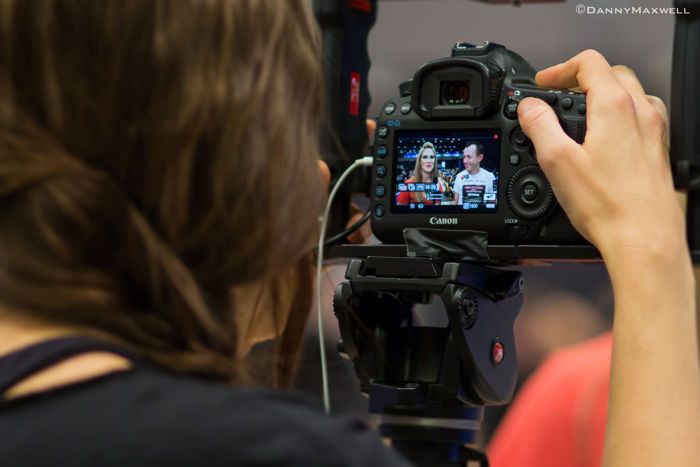 Like the Senior Social Media Executive mentioned above, our new Video Editor will join the team at the Leeds (UK) office, and report to the Digital Media Manager. You will be responsible for creating high-quality video content that keeps our audience coming back for more. Although we prefer someone with a background in the poker or gaming industry, your strong video production and editing skills should shine through.
This role will require some traveling to the live events that PokerNews' Live Reporting team covers. Content produced while at live events is time-sensitive and released within a short time frame, so being able to work to tight deadlines is essential.
As with every permanent PokerNews role, you will benefit from a competitive salary plus a whole host of benefits and perks. Want to know more about the role, your benefits, and how to apply to become a Video Editor? Click the link below.
Learn more about becoming a Video Editor
Junior Social Media Executive US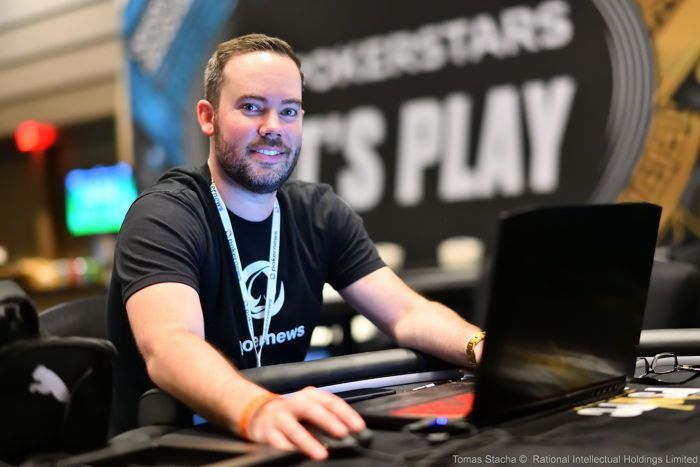 We are also looking for a US-based Junior Social Media Executive to join our dynamic Stateside team. You will be tasked with creating content that connects with poker players, enthusiasts, and stakeholders around the world. Although most of our American colleagues are based out of Las Vegas, the position is open to applicants from all states.
Head to this section of the PokerNews careers page to learn more about the role, including core responsibilities and the type of applicant we are looking for.
Learn more about becoming a Junior Social Media Executive
Office Support Executive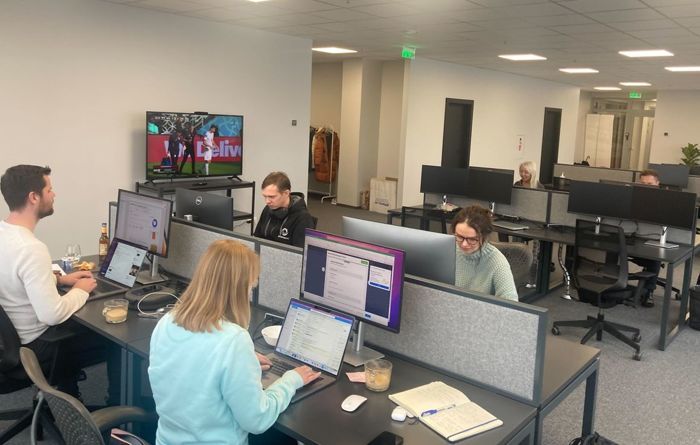 Calling all Lithuanians! We have an open position in our Vilnius office that we want you to fill. Become our Office Support Executive and you can combine working from home with working in our modern office in Lithuania.
You will able to juggle managing the day-to-day running of the office with some administrative duties, acting as a point of contact, and helping to make travel arrangements. This role requires you to have experienced a similar role during your career, and have excellent written and verbal communication skills in English and Lithuanian. Click here for more details, key responsibilities, and what you can expect from PokerNews for your service.
Learn more about becoming an Office Support Executive
PokerNews Live Reporter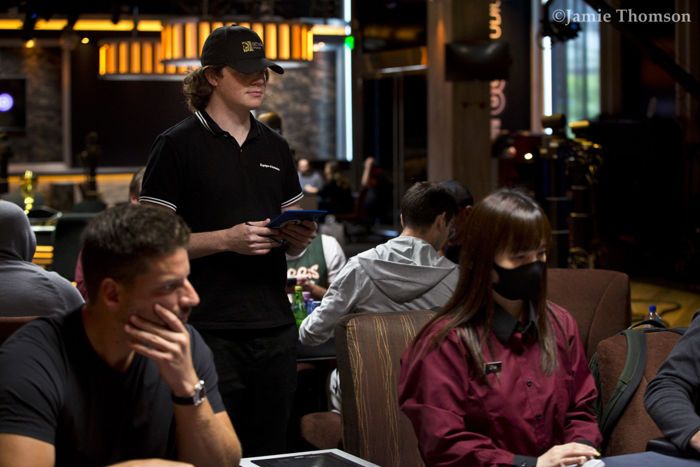 People automatically think of live reporting from the European Poker Tour, World Series of Poker, and other prestigious events when they hear the PokerNews name, and that is because we have the best live reporters in the industry. Would you like to join them?
We are always on the lookout for the next budding live reporter and are accepting writing samples from interested parties. All that is required from you at this stage is to send us an email with an article of no more than 500 words answering the prompt "Who should be the next player elected into the Poker Hall of Fame." Send it to us in a Word document or in a PDF, and our live reporting managers will get back to you.
Everything you need to know about the world of PokerNews Live Reporting can be found right here.
Learn more about becoming a PokerNews Live Reporter
About PokerNews
PokerNews is part of Flutter Entertainment Plc, a global sports betting, gaming, and entertainment provider headquartered in Dublin and part of the FTSE 100 index of the London Stock Exchange. Flutter brings together exceptional brands, products, and businesses and a diverse global presence in a safe, responsible, and ultimately sustainable way.
We are an equal opportunity employer that values diversity. We do not discriminate against any protected cartelistic as defined by applicable law. We will look to provide reasonable accommodation for applicants with disabilities to participate in the job application or interview process. If you need assistance, please contact [email protected]. Please note we cannot accept general applications; this inbox is just for providing support to those who need it.
Our roles follow a hybrid approach to working, allowing you to combine working from home with working in our modern offices. These discussions are between you and your manager to find the best pattern for you both! We will kit you out to work from home, but know that working as a team is what makes us great, and spending quality time together is essential for keeping us mission-aligned.
Want a seat at the table? Apply now!