Johnny Chan Out as Owner, Houston Poker Room Rebranded as 101 Poker Club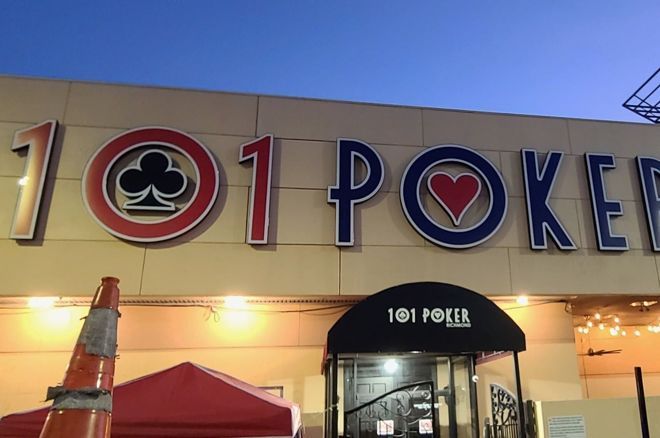 Johnny Chan's venture as a poker room part-owner in Texas was short-lived. Three weeks after the club mysteriously closed its doors, a new owner has purchased the business and is rebranding the club as the 101 Poker Club.
When Johnny Chan's 88 Social poker room closed temporarily in early December, a number of players still had chips to be cashed in for money. The new owner, Sanjeev Vora, who spoke with PokerNews via a phone conversation, has a plan in place to ensure funds are available to cover all chips whether they are in lockboxes or elsewhere.
Assessing Risk
Texas poker rooms, due to state laws, operate differently than most brick-and-mortar casinos. Instead of taking rake, which would be illegal in the state, the rooms operate as clubs and charge monthly membership and/or daily seat fees. Most poker clubs, such as the room formerly known as Johnny Chan's 88 Social, are located in strip malls or business centers as opposed to being attached to a hotel and inside a full casino.
As Vora acknowledged, there's always going to be the threat that Texas lawmakers may one day attempt to shut down the card rooms, but he remains positive and understands the risk.
"I am aware of the risk, and anything that you do there is a level of risk involved," Vora said. "So, going in, my management team and I will operate the business in a manner we believe will comply with Texas Law. I have lawyers that are very experienced with the gaming laws of Texas and how we should operate in order to not be clearly in violation of the gaming laws."
He continued saying that he believes "there's less energy among politicians to shut this thing down, and more energy to make it work." Vora is the CEO of Chemium International Corp, a petrochemical company, and has worked in the energy industry for the past 35 years. The University of Colorado graduate with a degree in chemical engineering recently decided to make a side investment in a business related to a game he loves.
Renovations and Reopening Date
Vora has taken over ownership of former world champion Johnny Chan's poker room in Houston and is already in the process of completely renovating and rebranding the place. He expects to soft launch the new room on December 27, and he praised his new general manager, Jeff Faber, for tirelessly working to prepare for opening.
"I am so fortunate to have Jeff on my team with his reputation and experience," Vora said.
Major renovations are already in the works for the business previously part owned by the poker icon. Vora said they've "replaced the outdated carpet," new signage appears outside the building, and that his customers will love the new "feel and warmth" when they walk in the doors. He did, however, make it clear that players shouldn't expect the full renovation to be complete for a few months.
"What I want is people to come next week and check out the new look," the new poker room owner said about the soft launch on Monday.
Why the 101 Poker Club Partnership
Vora is the sole owner of the poker club, and there's a reason why he's affiliating his business with the 101 Poker Club brand, although that company holds no ownership stake. He's been a regular at the 101 Poker Club in Katy, Texas, and has great respect for how that room is operated.
"101 is my family," Vora says. "I love the way I'm treated by the players, dealers, and owner at 101."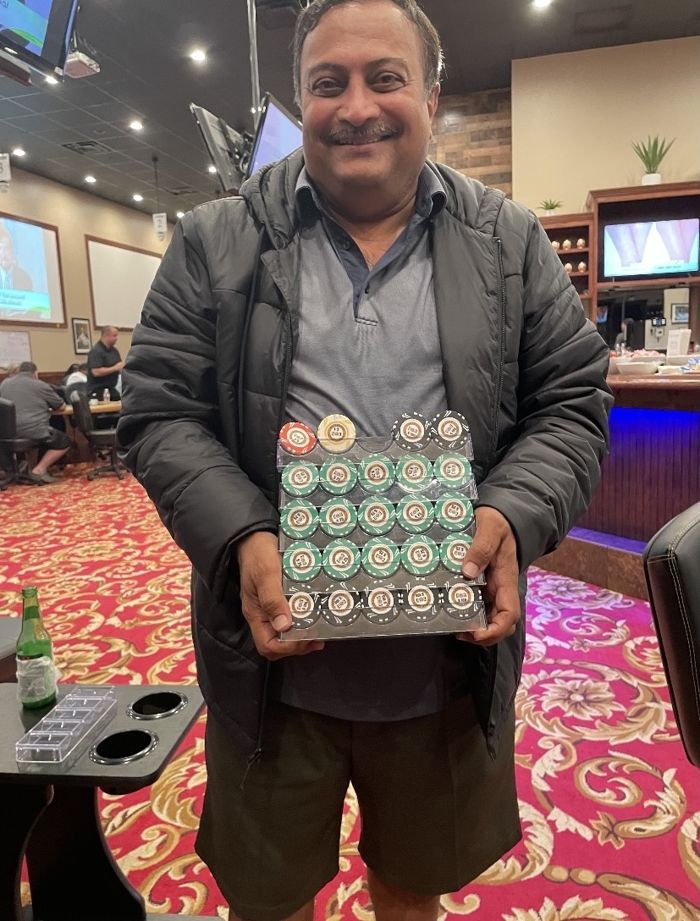 The new card room owner is a known player in the area. He admits he isn't the best player in the world, and acknowledged that he knows why so many players get on a wait list for a game he's in.
"They love to play against me because I play a bit sloppy sometimes," he said. "But I'm not an idiot who doesn't know why they want to play with me."
Being an action player isn't the only reason others enjoy playing with him. He prides himself on being friendly and social at the table and doesn't berate opponents. Despite his loose reputation, he says he's better at poker, mostly pot-limit Omaha (PLO), than some might think.
"I get called often when I have the nuts because they never believe me," he joked.
Vora wants to bring the same positive environment he's enjoyed at the 101 Poker Club in Katy to his new operation. He'll be partnering with the owners of 101 on future tournaments in a licensing deal, and he expects to host "some of the largest events in Houston" down the road.
"I would say that if everything goes as anticipated, we should have large tournament events coming up in the second quarter of 2022," Vora projects.
The PLO grinder anticipates running a successful business and said Chan's room was profitable likely until a falling out between the co-owners, although he made it clear he doesn't like speculating when he doesn't have all the facts.
"If I make money, everybody surrounded by me should be making money. I'm in this business to be profitable, yet I want to make sure the integrity, ethics, honesty is extremely important to me."
Big Name Pros Getting in on the Texas Poker Craze
Mike Matusow said earlier this month he had interest in buying a stake in Chan's poker room. Vora said he wasn't sure if the four-time World Series of Poker (WSOP) bracelet winner was part of a group of investors that initially attempted to buy into the club. In the end, with the advice from his kids, he determined that being the sole owner was the wisest decision.
Matusow and Chan aren't the only prominent poker pros to dabble in the Texas poker scene. Doug Polk has also publicly stated that he's contemplating opening a card room in Austin, where he moved to from Las Vegas earlier this year.
Texas' poker industry has grown significantly over the past couple of years, including in Houston where Vora's poker club will be opening. Games are known to be juicy in many of these card rooms, and it's the reason a number of poker players have relocated to the Lone Star State in recent years.
*Images courtesy of Sanjeev Vora.