WSOP Legend: Two-Time Main Event Champ Johnny Chan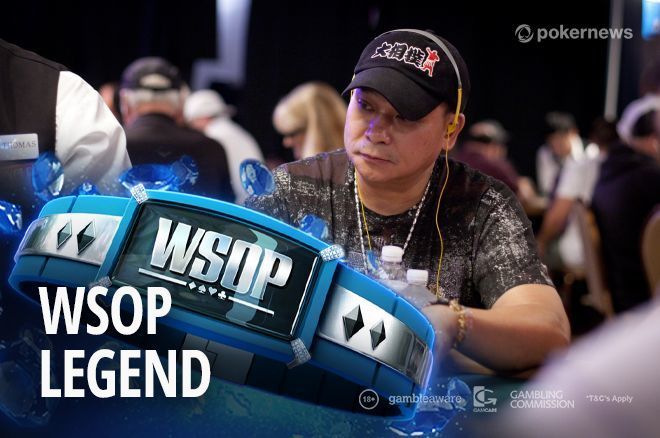 Table Of Contents
COVID-19 forced the postponement of the 2020 World Series of Poker in Las Vegas. In lieu of being able to live report this year's summer series, PokerNews has decided to relive some of the memories of past WSOPs. This Day in WSOP History will harken back to the most poignant moments of WSOPs from 2005-2019.
Success in the WSOP Main Event is the dream of pretty much every tournament poker player. Some have achieved that dream, making it to the final table and competing on the grandest stage the game has to offer. A select few have had the fortune of winning, immortalizing themselves on banners that hang on the walls of the Amazon Room every year.
No player, however, can match the incredible three-year run put together by Johnny Chan.
A 10-time bracelet winner and participant in high-stakes cash games both televised and not during his career, Chan has plenty to point to when it comes to poker plaudits. But no matter what he accomplishes in this game, it seems more likely than not that he'll be most remembered for what he did in the WSOP Main Event from 1987-1989.
Check Out the WSOP Online Bracelet Schedule
A total of 85 bracelets will be won online from July to September this year. Find out more information right here on PokerNews!
Three Magical Years
Already a WSOP bracelet winner from a 1985 $1K event, Chan narrowly missed another bracelet early in the 1987 series when he logged a third-place finish in Event #2: $5,000 No-Limit 2-7 Draw Lowball. He hadn't had any Main Event success up to that point, so nobody could have expected the most epic run in event history was about to unfold.
In a field of 152, Chan advanced to the final table, where he'd face off with the likes of fellow future champ Dan Harrington, former champ Jack Keller, a 22-year-old Howard Lederer and prolific poker author Bob Ciaffone.
Of the big names, only Ciaffone made the final three, but it was there he busted out to leave Chan heads up with Frank Henderson. While Henderson would build his own more than respectable resume including a bracelet in 1989, this was the start of Chan's ascension to the top of the poker world, and he wouldn't be denied as he secured the title and $625,000.
The next year, Chan went right back to work where he left off. In a slightly larger field of 167, Chan again made the final table. Again, some notables would fall early on in TJ Cloutier and Jim Bechtel.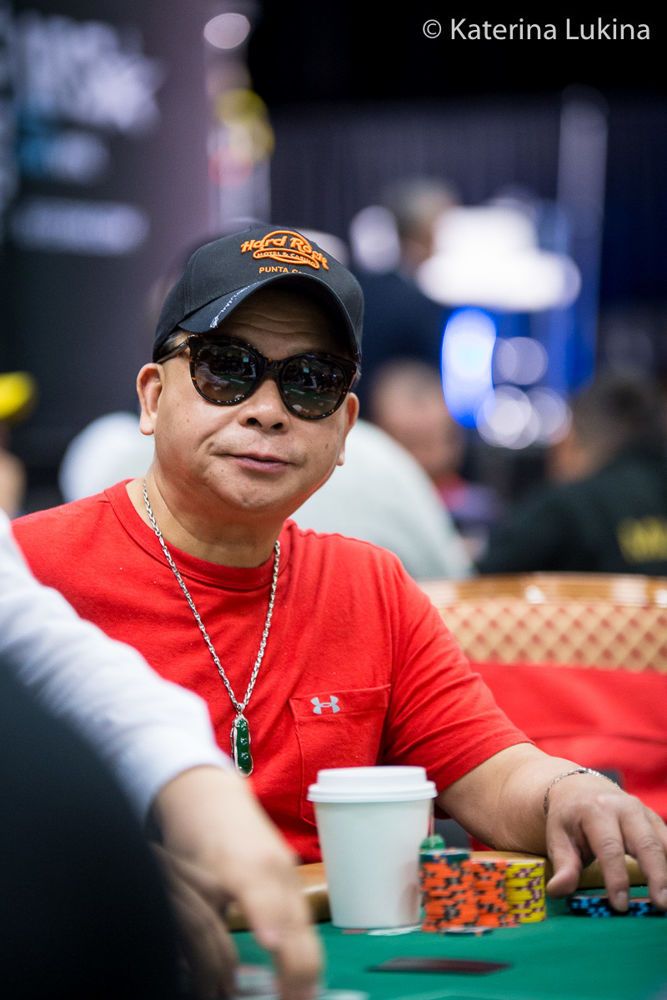 Future legend Erik Seidel locked horns with Chan heads up, and their match produced an iconic finish immortalized forever in the film "Rounders." Seidel shoved with his top pair on the river and smack into Chan's flopped straight in perhaps the most watched video in poker history.
Now a back-to-back champ, expectations were sky-high for Chan heading into 1989. It was nearly unthinkable that someone could win three straight WSOP Main Events — even Stu Ungar, Johnny Moss and Doyle Brunson hadn't managed it despite more manageable field sizes.
And yet, Chan raced through to the final hurdle, playing heads up with an up-and-comer named Phil Hellmuth.
"I had played with Hellmuth before then," Chan said in a 2014 interview with Nolan Dalla. "I didn't know much about him. To me, he was just a cocky little kid."
As Dalla documented, Chan would be one river card from potentially making history. Despite getting his chips in behind with ace-seven suited against nines, a board that wasn't completely unfavorable rolled off: four Broadways with a pair on board, meaning Chan could improve to a winner on the river if he paired his ace, made a straight or the board two-paired.
When he didn't improve, the three-peat ended a hair shy and the first chapter in another legendary career had been written.
All told, though, starting May 12, 1987, Chan went approximately 740 days without getting busted in the biggest tournament in poker. That's a feat that's unlikely to be matched by anyone ever again, unless they choose to sit out the granddaddy of 'em all.
Follow all the latest from the WSOP - LIVE!
The cards are in the air in the GGPoker portion of the event. The PokerNews live reporting team is on top of all things WSOP. Don't miss a beat!
No One-Game Pony
While Chan's titanic Main Event feat remains his greatest accomplishment, he used the years following to showcase his all-around skills and continued to build what became one of the greatest bracelet ledgers in history.
After winning his first three bracelets in hold'em, Chan added seven more bracelets in three more variants of poker plus two more hold'em strains — heads-up and pot-limit.
Now 63, Chan's results have slowed to a trickle, but he certainly isn't completely done, as he showed last year with an in-the-money finish in the Main Event. Undoubtedly, odds are against No. 11 happening, but if Chan showed anything with three straight top-two finishes in the WSOP Main, it's that long odds are something he can overcome.
Johnny Chan's WSOP Bracelets
| Year | Tournament | Entries | Prize |
| --- | --- | --- | --- |
| 1985 | $1,000 Limit Hold'em | 342 | $171,000 |
| 1987 | $10,000 No-Limit Hold'em MAIN EVENT | 152 | $625,000 |
| 1988 | $10,000 No-Limit Hold'em MAIN EVENT | 167 | $700,000 |
| 1994 | $1,500 Limit Seven Card Stud | 226 | $135,600 |
| 1997 | $5,000 No-Limit 2-7 Draw Lowball | 32 | $164,250 |
| 2000 | $1,500 Pot-Limit Omaha | 156 | $179,400 |
| 2002 | $2,500 Heads Up No-Limit Hold'em | 28 | $34,000 |
| 2003 | $5,000 No-Limit Hold'em | 127 | $224,400 |
| 2003 | $5,000 Pot-Limit Omaha | 85 | $158,100 |
| 2005 | $2,500 Pot-limit Hold'em | 425 | $303,025 |