This Day in WSOP History: Jamie Gold Wins the Biggest Main Event Ever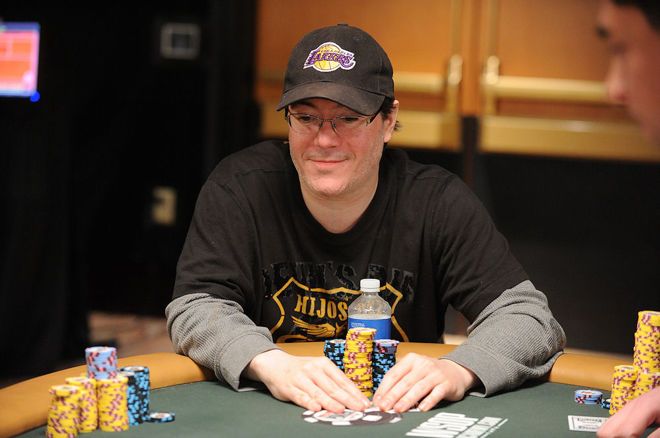 Table Of Contents
COVID-19 forced the postponement of the 2020 World Series of Poker in Las Vegas. In lieu of being able to live report this year's summer series, PokerNews has decided to relive some of the memories of past WSOPs. This Day in WSOP History will harken back to the most poignant moments of WSOPs from 2005-2019.
He may not have been the most theoretically sound player of all time, but there's no doubt Jamie Gold's tactics proved effective when he went on a Cinderella run to the WSOP Main Event title in 2006.
Lacking the mathematical know-how of a Chris Ferguson or the decades of high-level experience of a Doyle Brunson, Gold leaned on his own special skill. He seemed to have a knack for psychological warfare. Again and again, he showed the ability to coax the responses and plays he wanted out of frazzled opponents, bewildered by Gold's sharp tongue.
In the end, he had all the chips and $12 million. And they literally rewrote the rules in response to his wheedling ways.
Check Out the WSOP Online Bracelet Schedule
A total of 85 bracelets will be won online from July to September this year. Find out more information right here on PokerNews!
The Gift of Gab
In one of the first televised hands from Gold's 2006 Main Event, he pulled off a simple but effective check-raise bluff on a paired board with just six-high, no pair and no draw. While a few bluffs had made it onto the cameras over the years, the way Gold executed his immediately established his M.O.
"You got a king, I'm in a lot of trouble," he truthfully acknowledged. "I'll show you. You don't wanna go out like this."
When his opponent mucked his ace-jack, good for kings and jacks, Gold proudly rolled over his rags.
Gold kept rolling with that brash style, accumulating an ungodly sum of chips: nearly 300 big blinds on Day 5, an unheard-of stack depth at that point of the tournament. Established pros like Humberto Brenes and Prahlad Friedman had no counter to his off-script antics.
"You have a good read on me," Gold admitted as the latter considered calling a large Day 6 bluff. "Can't believe you caught me," he added with a sigh.
The straightforward psychology worked as Friedman opted to give it up and Gold slammed down another worthless hand.
Too Big to Fail
Of course, a little good fortune didn't hurt either. It seemed every other time the camera was trained on Gold, he had another monster hand. A straight here to knock out Friedman and two pair there to bust David Einhorn. If almost 300 big blinds on Day 5 is impressive more than 300 on Day 6 is downright gluttonous.
Yet that's where Gold sat, and his scarcely believable chip count propelled him easily to the final table. There, his lead remained imposing, although he was down to "only" 200 big blinds. Despite his lofty standing, though, his more experienced opponents maintained they'd have an edge over him.
If they did, Gold worked his magic and talked them out of it.
"I love my hand," he said, holding the nuts against Erik Friberg and perhaps drawing on his previous bluster with poor hands. "I'll show you."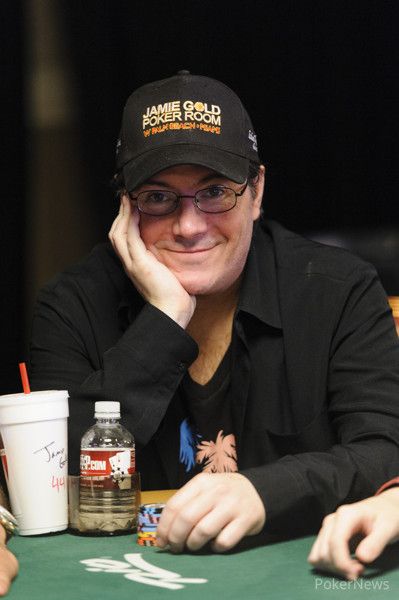 It worked like a charm, as it always seemed to, as Friberg misread his talkative opponent and fell right into yet another trap.
By the time it was five-handed, Gold covered his other four opponents combined. It was a level of dominance rarely achieved before and not equalled since until Joe McKeehen's 2015 big-stack clinic.
Gold's lead was such that it was only a matter of time before each of his more experienced opponents fell by the wayside. None could work up the firepower to stop him. Not even Allen Cunningham, who actually had the second-best stack for awhile, could stand in front of the freighter and avoid the fate of a bug headed to the windshield.
In fitting fashion, Gold finished things with one last sell job to Paul Wasicka. A massive shove with top pair of queens against Wasicka's pocket tens, and Gold's bravado elicited the sweetest words he could hear.
"I think you're on a draw," Wasicka said. "All right, you talked me into it."
Follow all the latest from the WSOP - LIVE!
The cards are in the air in the GGPoker portion of the event. The PokerNews live reporting team is on top of all things WSOP. Don't miss a beat!
The "Jamie Gold Rule"
Such was Gold's effective use of his mouth, and such was the mixed reaction from the poker community, that a rule change was implemented for the following year's WSOP. Players were no longer allowed to disclose the contents of live or folded cards — the so-called "Jamie Gold Rule."
Did that kill Gold's edge? Did he have one to begin with? Or was 2006 just a perfect storm of great luck and timing with some next-level mind games falling on the right receptive ears?
Either way, nobody can ever take away from Gold that he's a WSOP champion, and thanks to his namesake rule, nobody can ever deny the impact he had on the game.