This Weekend in WSOP History: Two Memorable Bracelets and a Wild Day 1c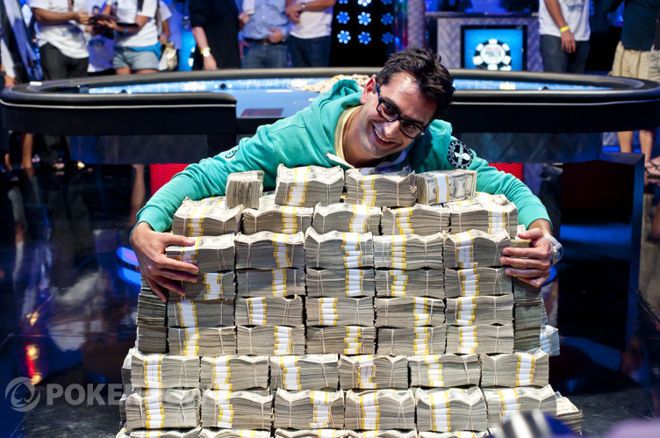 Table Of Contents
COVID-19 forced the postponement of the 2020 World Series of Poker in Las Vegas. In lieu of being able to live report this year's summer series, PokerNews has decided to relive some of the memories of past WSOPs. This Day in WSOP History will harken back to the most poignant moments of WSOPs from 2005-2019.
While every bracelet that's been awarded over the years meant something to some of the people involved, a few truly stand out as the most memorable wins of all time. While most of those likely involve the WSOP Main Event, the never-before-seen spectacle of a $1 million tournament certainly conjures unique memories, and Antonio Esfandiari's win on July 3, 2012 stands the test of time as a landmark poker moment.
But it wasn't the only big happening over the course of poker history on the dates of July 3-5.
Poker legend Erik Seidel won his eighth, and to date, final bracelet.
Furthermore, a Day 1c of the Main Event, which would typically not involve much excitement at all due to the majority of players advancing on to Day 2, proved to be more wild than anyone could have imagined.
Check Out the WSOP Online Bracelet Schedule
A total of 85 bracelets will be won online from July to September this year. Find out more information right here on PokerNews!
Esfandiari Becomes First $1M Tournament Champion
While the WSOP had long been the grandest stage in poker, the inaugural $1,000,000 Big One for One Drop had a truly special feel to it. Perhaps no tournament in poker history was more anticipated by fans. With 48 players set to pony up a then-unprecedented sum, the old record for largest tournament prize — $12 million from Jamie Gold's WSOP Main Event win — would be broken with the winner awarded a staggering $18,346,673.
After the pageantry died down and the actual poker took over, a fitting mix of high-dollar amateurs and well-known pros emerged for the final table of eight.
The chip lead was shared by popular pro Antonio Esfandiari, a veteran of countless televised poker turns, and Sam Trickett, coming off a strong two-year stretch in which he'd emerged as a high-stakes force.
While one may have expected a tense, drawn out final table, quite the opposite occurred. Things actually moved quite quickly as players were unafraid of putting chips at risk in an effort to get to the top-heavy payout.
Esfandiari and Trickett kept their pole positions throughout. The most key pot came when Esfandiari and One Drop founder Guy Laliberte clashed in the most classic of all flips for more than a third of the chips in play. The former's ace-king prevailed over queens and Esfandiari took a sizable lead into heads-up play after a couple of shorter stacks, including Phil Hellmuth, went bust.
Unlike the next edition of the mill-ball, there would be no drawn out match as Trickett rolled with a flush draw against flopped trips and didn't get there.
After a tidy 85-hand final table, Esfandiari had become poker's first $1 million tournament champion. While he had already won a bracelet several years earlier and was an established TV poker star, there's no doubt the One Drop win cemented his name into poker history.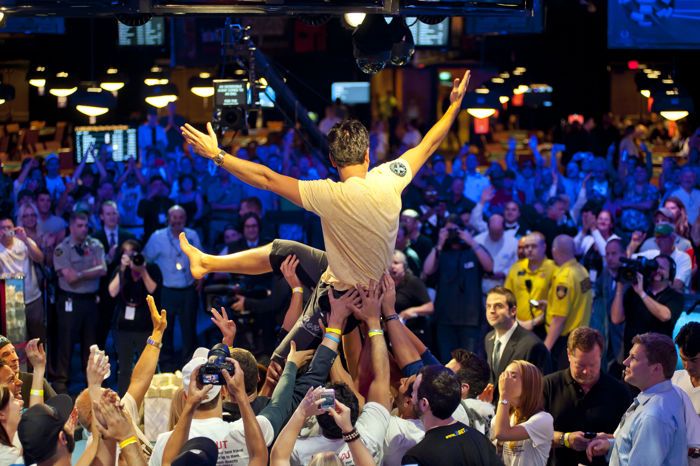 Seidel Occupies Rare Air
While Erik Seidel was an established legend already by the time the 2007 WSOP rolled out, it was looking like a down year for him, as he had only cashed for about $20K as the series drew to a close.
The final event of the summer prior to the Main Event — remember, it closed the festival back in those days — would offer Seidel a shot at to book a big profit. Event #54: $5,000 World Championship No Limit Deuce to Seven Draw would see just 78 players enter, but a furious staccato of rebuys saw 304 entries total for a prize pool of almost $1.5 million.
As the payouts were based on individual entries, just seven were paid, so a far $538,835 awaited the victor.
Seidel had the shortest stack at the official final table, but he was able to catch some heat with good draws in a couple of critical all-in pots and make it to three-handed play. At that point, though, it looked like Shawn Sheikhan's tournament as he had two-thirds of the total chips.
He wouldn't even see heads-up play, however. Seidel went on a dominant run three-handed to take the lead, then former short stack Chad Brown caught his own heater. He busted Sheikhan and it was Seidel against Brown, who had been on fire that WSOP with several final tables and held more than a 2-to-1 lead.
Fortune was with Seidel, though. He got down even bigger and shoved with a two-card draw but managed to make a jack-nine and beat a one-card draw to a ten. He then had a jack hold against a one-card draw to move into the lead, and a few hands later, another two-draw came home for the bracelet.
It was the eighth bracelet for the legend, making him the fifth player to reach that rung. While he's since been surpassed by Phil Ivey, Seidel's high-stakes exploits have kept him relevant as one of the world's most respected tournament players despite the lull in bracelets.
Follow all the latest from the WSOP - LIVE!
The cards are in the air in the WSOP.com portion of the event. The PokerNews live reporting team is on top of all things WSOP. Don't miss a beat!
A Wild Day in the Main Event
Day 1c of the Main Event usually brings a spectacle in the sense that it's one of the busiest days of the WSOP since dreamers pack every room in the Rio, swelling the entry numbers by the thousands. However, notable memories are usually reserved for later in the Main Event.
Not so in 2019, which proved to be one of the most bizarre days in WSOP history.
First, there was the very, very brief appearance by Phil Ivey. Ivey always ranks as one of the top Main Event follows as not only is he one of the biggest superstars in the game, but he has a history of crushing in this specific tournament. Over the years, he's logged seventh, 10th, 20th and 23rd-place finishes.
However, 2019 would be his shortest ever as he busted in Level 1. Not only did he bust in Level 1 gambling with a flush draw against two pair, but he did so ignominiously seated in a converted storage room, not exactly a glamorous turn for the legend.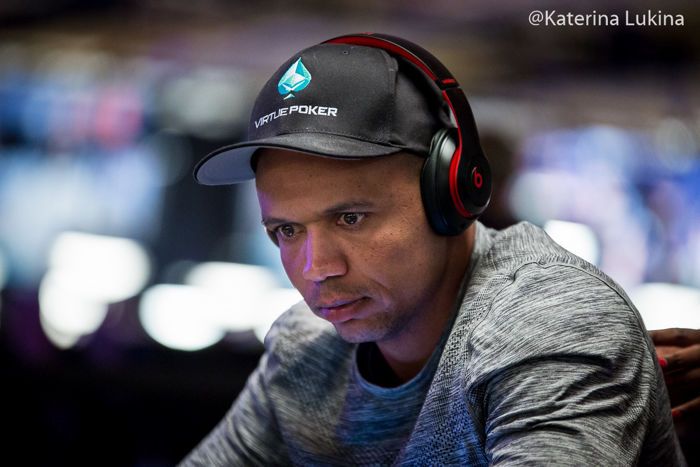 In that same level, WSOP reg Georgii Belianin found himself on the business end of a removal from the property. The normally reserved Russian apparently showed up roaring drunk and playfully scooped in a neighbor's stack after winning an early pot.
The joke did not go over well and Belianin got the boot. He later issued a profuse apology.
Level 2 saw an even more nutty scene unfold.
A player later identified as Ken Strauss began to strip naked while yelling that he was all in blind. When he had gathered some eyeballs his way, he exposed himself and then threw a shoe at his table, which bounced near the dealer and an opposing player.
Before Strauss could continue his circus — he'd eventually move the show to another property on the strip — he was given the boot as well and had his stack taken out of play.
That wasn't all that happened on Day 1c, though. Mother Nature had something to say as well, in the form of the largest earthquake to hit California in 20 years. The 7.1-magnitude quake sent aftershocks through the earth that reached Las Vegas, leading to a panic in the Main Event.
That led to an early dinner break as tournament staff scrambled to restore order, with some players having fled tables while others hung around and filmed the insanity.
The absurd happenings didn't dampen spirits, though. The largest turnout in a single flight in WSOP Main Event history showed up, proving that poker players will go through anything en route to potential glory and riches.