WSOP Legend: Jeff Lisandro Wins Three Stud Bracelets in One Year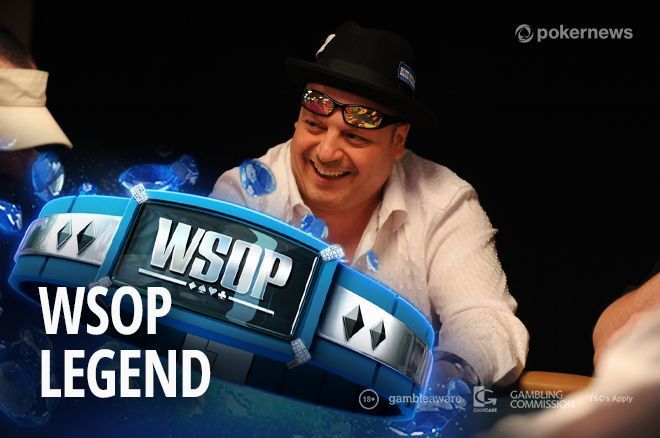 COVID-19 forced the postponement of the 2020 World Series of Poker in Las Vegas. In lieu of being able to live report this year's summer series, PokerNews has decided to relive some of the memories of past WSOPs, honor legends of the game and mark the legendary feats accomplished over the past fifty years.
We fly back to 2009 today, when Australia's Jeff Lisandro became the first player ever to win a stud, stud hi-lo, and razz event in a single year.
85 WSOP Online Bracelets to be Won This Summer
Take a look at the WSOP Online bracelet schedule across WSOP.com and GGPoker
The 2009 World Series of Poker stood out in history for several things. It was the second year of the now-defunct November Nine, when Joe Cada became the youngest-ever world champion at 21 after defeating Maryland logger Darvin Moon heads-up. Phil Ivey finished seventh in the event, ensuring massive coverage throughout the Main Event and the final table in November.
While the 2009 Main Event is probably what's remembered most from that year, there was another story brewing that year when Australian professional Jeff Lisandro went on an unprecedented tear in the stud portion of the WSOP, and pulled off a feat that's yet to be matched: winning three stud-events in a single year.
To this date, Lisandro remains the only player to have pulled off that feat in nothing but stud events, and was the first player since Ivey in 2002 to win three bracelets in a single summer.
The Australian already was a household name at the time in 2009 and certainly no stranger to success. In 2006, the man from Perth made a deep run in the Main Event, finishing 17th for $659,730. It followed up on a WSOP Circuit Championship win in Harrah's Lake Tahoe Poker Festival a year earlier, where he won over half a million.
Despite those still being his two best cashes to date, it would be that miracle 2009 run that Lisandro is remembered for to this day, and makes him a bonafide WSOP legend in PokerNews' book.
---
Lisandro's First in 2009: $1,500 Seven-Card Stud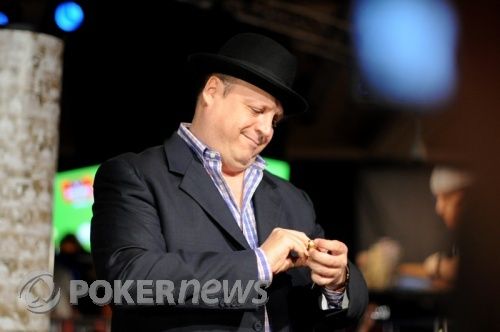 At the start of 2009, Lisandro already had won a single bracelet, with a victory in the 2007 $2,000 Seven-Card Stud tournament. A similar one, this time with a buy-in of $1,500, kicked off as the sixteenth event of the 2009 series. Once again, it would be Lisandro ending on top.
Lisandro defeated Rod Pardey Sr., a two-time bracelet winner and bonafide stud legend on his own, heads up to win $124,959. John Juanda finished fifth in the event. It was one of those events where the champ had it seemingly under control all the way, squeezing extra bets when ahead and saving them when behind. Couple that with a good string of cards and Lisandro's second bracelet in one of his best games was done.
2009 WSOP Event #16: $1,500 Seven-Card Stud
| Place | Player | Country | Prize (USD) |
| --- | --- | --- | --- |
| 1 | Jeff Lisandro | Australia | $124,959 |
| 2 | Rod Pardey Sr. | United States | $77,230 |
| 3 | Steven Stencil | United States | $50,626 |
| 4 | Nick Frangos | United States | $35,087 |
| 5 | John Juanda | Indonesia | $25,634 |
| 6 | Eric Pardey | United States | $19,690 |
| 7 | Daniel Studer | Switzerland | $15,862 |
| 8 | Mitch Schock | United States | $13,373 |
---
Lisandro Wins $10K Stud Hi-Lo For Second 2009 Bracelet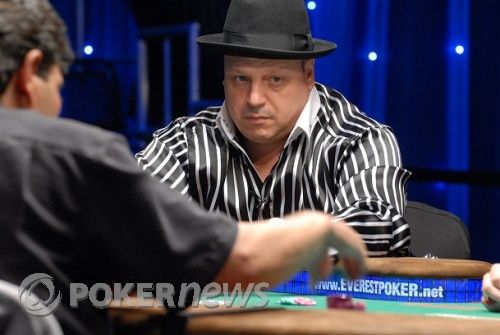 With the two stud bracelets from smaller events on his resumé, June 20 saw Lisandro win his first $10k event, what today would be known as a Championship event. In stud hi-lo — arguably one of the toughest poker formats out there — defeated a final table that wasn't shy of legends itself to win a massive $431,656.
None other than Doyle Brunson was one of the players at that final table, ultimately succumbing in seventh place after nurturing the short stack for a while. Abe Mosseri, Mike Wattel and a young Justin "BoostedJ" Smith also shared the spotlights with Lisandro on the final stage.
After Wattel departed in third, chip stacks between Lisandro and Farzad Rouhani were nearly equal at the start, promising a lengthy heads-up battle in the format notorious for its many chopped pots. It took 3.5 hours after the heads-up commenced before a winner was finally crowned.
In the final hand, Rouhani called all-in on fifth street holding four cards to a wheel against Lisandro's two pair. The final two streets bricked for the American to give Lisandro his second bracelet win of the year.
2009 WSOP Event #37: $10,000 Seven-Card Stud Hi-Lo 8 or Better
| Place | Player | Country | Prize (USD) |
| --- | --- | --- | --- |
| 1 | Jeff Lisandro | Australia | $431,656 |
| 2 | Farzad Rouhani | United States | $266,804 |
| 3 | Mike Wattel | United States | $176,605 |
| 4 | Frank Mariani | United States | $124,684 |
| 5 | Yan Chen | United States | $93,513 |
| 6 | Abe Mosseri | United States | $74,258 |
| 7 | Doyle Brunson | United States | $62,234 |
| 8 | Justin Smith | United States | $54,896 |
---
Lisandro Completes the Trifecta, Wins in Razz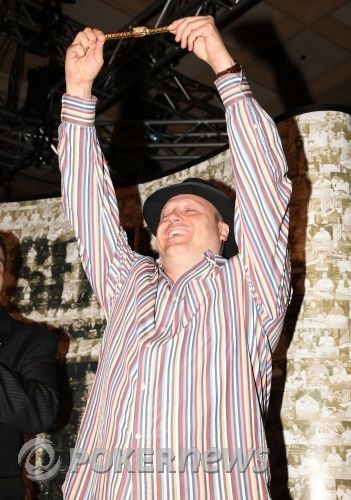 Mere days after his stud hi-lo victory, Lisandro proceeded to accomplish what has yet to be repeated by anyone come 2020. In Event #44: $2,500 Razz, Lisandro ran over the final table in spectacular fashion to win his third bracelet of the series, and fourth overall.
While the final table certainly wasn't shy of accomplished professionals such as Eric Rodawig, Kenna James, Allen Bari and fellow Aussie Warwick Mirzikinian, it ultimately came down to a duel between Lisandro and writer Michael Craig, famous for writing the book "The Professor, the Banker, and the Suicide King", which is about the story of billionaire Andy Beal and a group of poker players engaging him at ultra-high stakes.
Craig, fully clad in Full Tilt-wear which was typical for the time, started the heads-up portion off with already a 10-to-1 chip deficit and never came close to making a comeback. While his previous heads up lasted for hours, Lisandro made short work of Craig's stack to complete the trifecta of winning a bracelet event in every stud game in a single year.
2009 WSOP Event #46: $2,500 Razz
| Place | Player | Country | Prize (USD) |
| --- | --- | --- | --- |
| 1 | Jeff Lisandro | Australia | $188,370 |
| 2 | Michael Craig | United States | $116,405 |
| 3 | Ryan Fisler | United States | $76,261 |
| 4 | Warwick Mirzikinian | Australia | $52,773 |
| 5 | Eric Rodawig | United States | $38,471 |
| 6 | Kenna James | United States | $29,473 |
| 7 | Steve Diano | United States | $23,669 |
| 8 | Allen Bari | United States | $19,880 |
---
Post-2009 Success
Lisandro is still very active to this day, a regular sight at every WSOP and already with over $5.7M in career cashes under his belt according to The Hendon Mob. Lisandro has won two more bracelets after his miracle year, both outside Las Vegas and both in pot-limit Omaha, bringing his total to six. In 2018, Lisandro was very close to winning No. 7, once again in a $1,500 Stud event, but bowed out to music mogul and poker enthusiast Steve Albini heads-up.
In 2009, Lisandro was the fifth player in WSOP history to win three bracelets in a single year, accomplished by Walter "Puggy" Pearson, Phil Hellmuth, Ted Forrest, and Phil Ivey before. Since 2009, only George Danzer has repeated the feat of winning three bracelets in a single year, winning the $10K Razz, $10K Seven-Card Stud as well as a 5K 8-Game Mixed event at the WSOPA in 2014.
Negreanu Reveals His Plans for Playing in the WSOP Online!
Jeff Lisandro's World Series of Poker bracelets
| Year | Series | Tournament | Prize (US$) |
| --- | --- | --- | --- |
| 2007 | WSOP | $2,000 Seven-Card Stud | $118,426 |
| 2009 | WSOP | $1,500 Seven-Card Stud | $124,959 |
| 2009 | WSOP | $10,000 World Championship Seven-Card Stud-8 or better | $431,656 |
| 2009 | WSOP | $2,500 Razz | $188,370 |
| 2010 | WSOPE | £5,250 Pot-Limit Omaha | £159,514 |
| 2014 | WSOPA | $1,650 Pot Limit Omaha | A$51,660 |
History of Three-time Bracelet Winners at the WSOP
| Year | Player | Country | Games | |
| --- | --- | --- | --- | --- |
| 1973 | Walter "Puggy" Pearson | United States | Stud, No-Limit Hold'em, No-Limit Hold'em Championship | |
| 1993 | Phil Hellmuth | United States | 2x No-Limit Hold'em, Limit Hold'em | |
| 1993 | Ted Forrest | United States | Stud, Razz, Limit Omaha Hi-Lo | |
| 2002 | Phil Ivey | United States | Stud, Stud Hi-Lo, S.H.O.E. | |
| 2009 | Jeff Lisandro | Australia | Stud, Stud Hi-Lo Championship, Razz | |
| 2014 | George Danzer | Germany | Razz Championship, Stud Hi-Lo Championship, 8-Game (WSOPA) | |