Negreanu Reveals His Plans for Playing in the WSOP Online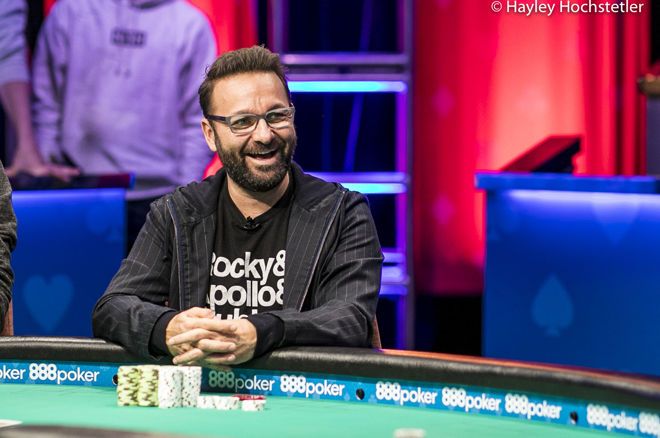 Daniel Negreanu's vlogs have returned! 'KidPoker' gave poker fans an exclusive look at his daily routine under quarantine ahead of the start of the WSOP Online next week.
In the vlog, the GGPoker Ambassador explained all about his recent weight loss and fitness regime, showed off his home gym and what he eats during a typical day in quarantine, as well as taking time to chill in the pool and try out his top of the range golf simulator.
He also hinted at playing online private poker games with two all-time poker legends, and let viewers know what his plans for the 2020 WSOP Online were.
85 WSOP Online Bracelet Events Scheduled This Summer
A total of 85 bracelets will be awarded between July 1 and early September on WSOP.com and GGPoker.
WSOP Vlogs Set to Return
Negreanu's WSOP daily vlogs have been ever-present since the Canadian started producing them in 2017. In 2019, Negreanu published 50 daily vlogs documenting his WSOP grind.
This year, with no WSOP in Las Vegas during the summer, Negreanu has revealed his WSOP plans for the first time.
"Obviously because of COVID we're not at the Rio grinding every day," said Negreanu. "Now that the WSOP has released the schedule, we do have plans to play now.
"It starts in July 1st on WSOP.com for the first month, and then from the 19th GGPoker will be running the international series for all of those of you who are not in the United States."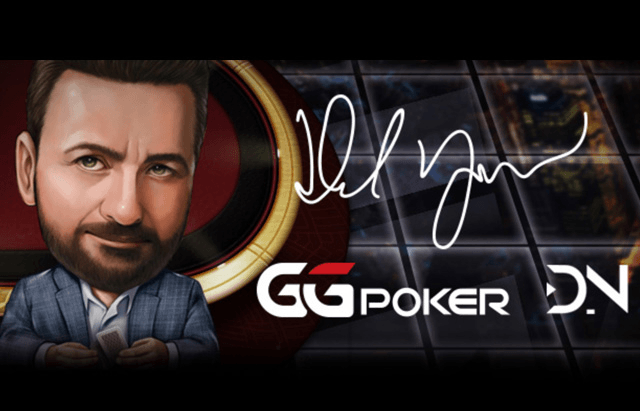 Negreanu explained how he will be splitting his WSOP grind between playing on WSOP.com from his home in Las Vegas and later on GGPoker from Mexico.
"I'm going to be playing on WSOP.com first from home, and then my wife and I are going to fly over to Mexico; we've rented a house, got a nice spot on the beach and we'll do the grind there. It's only one event per day, so it's not all that taxing and you get to play from the luxury of your home."
As for the vlogs, Negreanu announced that they wouldn't be daily vlogs like in the past, with viewers able to expect "one or two" a week, recapping how Negreanu is doing during the WSOP Online as well as including hand reviews.
Playing in Online Private Games
Negreanu explained that during lockdown, both he and wife Amanda Leatherman had never left the house. However, that doesn't mean Negreanu, who has over $42 million in lifetime earnings, has been bored.
In the video we saw him in the pool, the gym, working on his golf not only on his own personal putting green but in a state-of-the-art golf simulator and, of course, watching ice hockey.
"I've been playing a lot of online poker in a couple of private games," said Negreanu. "Lot of mixed games; playing an 11-game mix. That's been fun and a good way to keep me sharp."
Whilst walking on a treadmill - in the vlog says he aims for 10,000 steps a day - and playing online poker, Negreanu admitted to playing in private home games with some massive names in poker.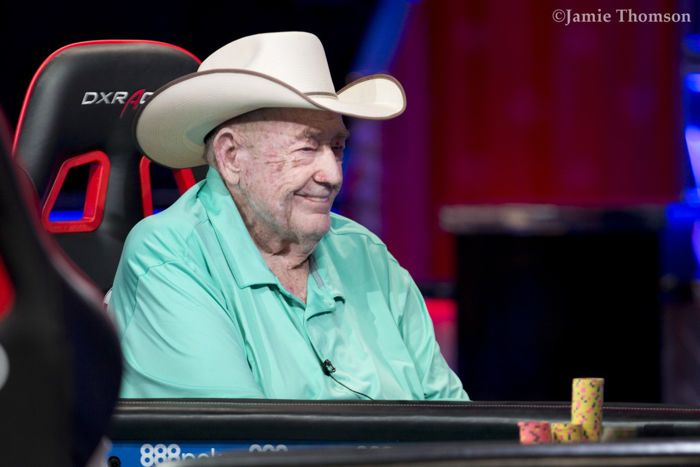 "It's up against a player you all wish to know who it is," he said, pointing at his laptop. "But I can't tell you. I'll just tell you he's over 80 years old. Take a wild guess? He's over 80, but he's still pretty damn good."
A little while later, Negreanu revealed that he had lost $20,000 in a big heads-up Pot-Limit Omaha pot to a "Danish player" who "may or may not have won a couple of WPTs."
It's highly likely that Negreanu is referring to 86-year-old Doyle Brunson, and three-time World Poker Tour champion Gus Hansen, but this cannot be confirmed.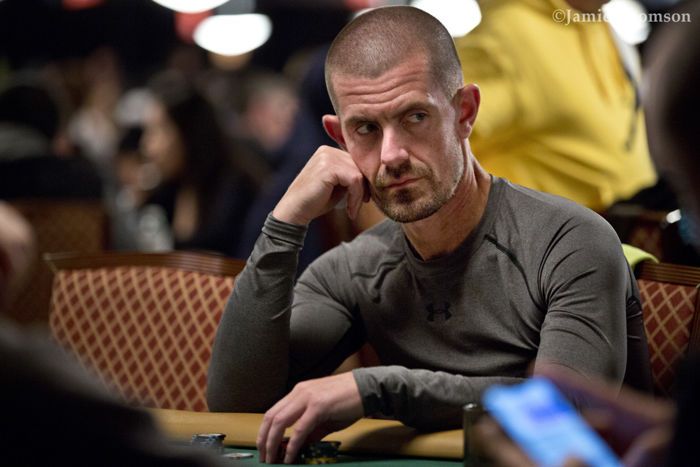 Win a Share of $10,000 in GGPoker's All-In or Fold Daily Flipouts!
Preparing for the WSOP Online
With the WSOP fast approaching, Negreanu explained how he was trying to get back into the grind, especially with no-limit hold'em.
"Obviously the US laws are a bit annoying," said Negreanu. "Otherwise I'd be on GGPoker daily grinding it out. There's so much action there. Best online poker site in the world, just saying.
"I'm going to be playing some poker tournaments on WSOP.com so I can get comfortable with the software [ahead of the WSOP Online]."
Negreanu said that he's been keeping in contact with GGPoker and checking out what's going on with the site.
"They're really good at asking the players what they want, especially with the schedule. You know, different ideas and stuff like that. [...]
You can watch the full 'World Series of Quarantine' Vlog Over on YouTube
Get Ready for the WSOP Online on GGPoker via PokerNews
Get in on the action at GGPoker in time for the WSOP Online by downloading GGPoker via PokerNews. Doing so entitles you to a welcome bonus worth up to $600. Your first deposit is matched 200% up to a maximum of $600.
The bonus releases into your account in $10 increments each time you earn 6,000 Fish Buffet Points, which is the equivalent of $60 in rake or tournament fees.
Will Shillibier is based in the United Kingdom. He graduated from the University of Kent in 2017 with a B.A. in German, and then studied for a NCTJ Diploma in Sports Journalism at Sportsbeat in Manchester. He previously worked as a freelance live reporter, and video presenter for the World Poker Tour.