This Day in WSOP History: Eli Elezra Begins Bracelet Collection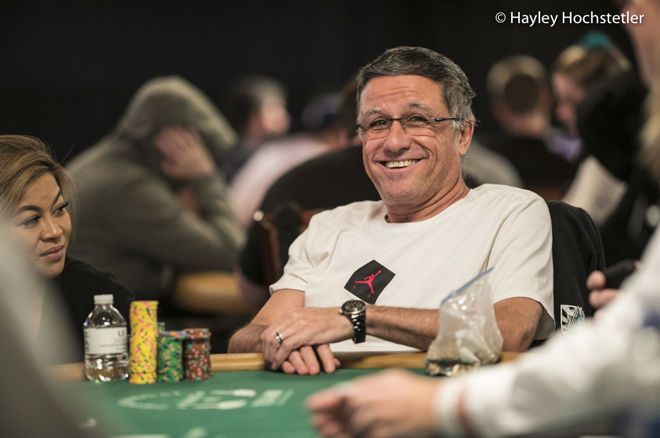 Table Of Contents
COVID-19 forced the postponement of the 2020 World Series of Poker in Las Vegas. In lieu of being able to live report this year's summer series, PokerNews has decided to relive some of the memories of past WSOPs. This Day in WSOP History will harken back to the most poignant moments of WSOPs from 2005-2019.
The poker world is constantly in flux. As some players emerge as top contenders in their selected games or stakes, having improved their skills to join the elite, they naturally replace others whose edge has diminished or who choose to move on to other pursuits.
June 16 was a day in WSOP history that saw two starkly different chapters written. One prominent player authored perhaps his last run to gold, while two others grasped the first of what would be several WSOP trophies.
Elezra Begins Four-Bracelet Build
These days, Eli Elezra ranks as one of the most successful players in recent years of WSOP play. He has six top-three finishes and three bracelet wins since 2013.
However, back in 2007, Elezra was still known mostly for his high-stakes cash exploits, and he had yet to win a single bracelet at the WSOP.
That storyline changed a few weeks into the series at Event #24: $3,000 Seven Card Stud Hi Lo. There, a field of 236 came down to a final table that included Elezra, David Sklansky, Thor Hansen, Dutch Boyd and Scotty Nguyen.
Elezra went in with the chip lead, but he ceded it early on to Nguyen, falling into the average zone. However, he scooped a key pot with an eight-high straight and then busted George Hardie to reassert himself as the frontrunner.
Nguyen chipped up himself and emerged as the main challenger to Elezra. They indeed faced off heads up with Nguyen seeking his fifth bracelet and Elezra seeking his first. However, Elezra had run his stack up past 1 million by that point to hold a significant lead, as Nguyen had 318,000, though that still gave him plenty of play at 10,000/20,000 limits.
The "Prince of Poker" made a couple of strong hands early on to even the stacks and make Elezra sweat. The match wound up lasting two hours, and Nguyen held a small lead after 90 minutes.
"I remember having control of the final table until I started to play with the "master" Scotty," Elezra said. "Starting heads up, I was in control for 30-70% of the total chips at play. But then Scotty would start drinking his Michelob beer and every five to 10 minutes he would order another beer.
"I tried to drink as much as him. After my fifth beer, I was back in control of the match"
"With less than an hour in the matchup, he would have 75% of the chips and I would have 25%. I remember telling my wife I'm going to order a Michelob and then I ordered and I tried to drink as much as him. After my fifth beer, I was back in control of the match."
Two hands turned the tide for Elezra. First, he had a pair of kings hold up for a big hand as Nguyen folded a queen-high board on the end. Then, Elezra made hidden aces and kings and got his two pair paid off by a pair of queens. Suddenly, he had a 5-to-1 lead and was on the brink.
Nguyen took his stand with a blind all-in wager and managed to survive, but Elezra closed him out amidst a flurry of beers consumed by both players.
It was validation for a player who had been playing heavy WSOP volume dating to 1994.
"The first bracelet was the best feeling because it broke the ice," he said. "I was so happy I tried to climb on the table."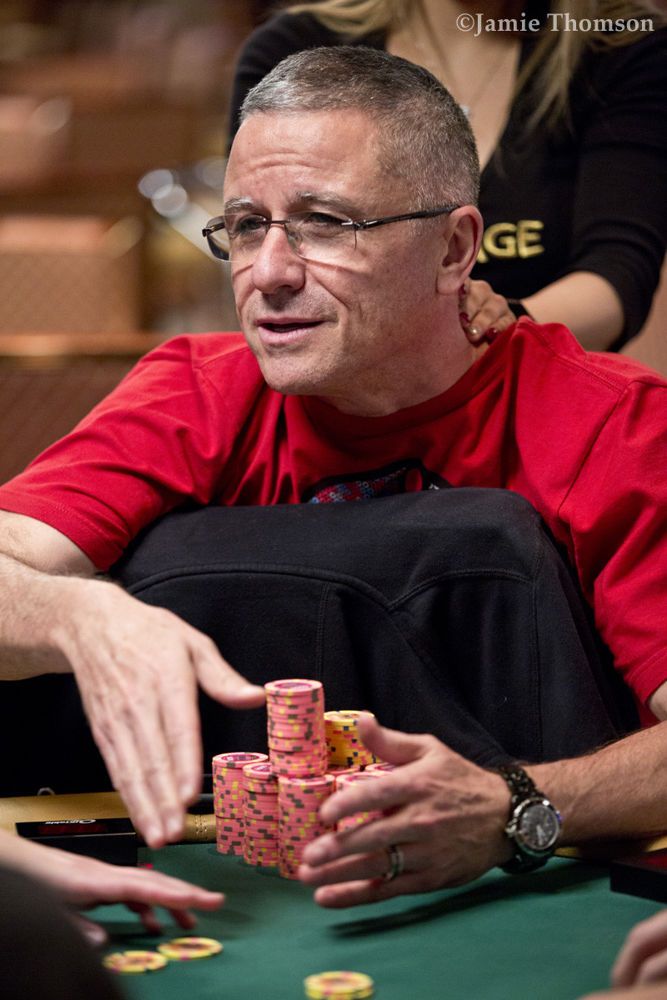 Elezra was thrilled to win his first bracelet, but the $198K he won didn't even measure up to a side bet he made. He told PokerNews he'd be claiming $250,000 from Barry Greenstein, who had laid Elezra 10-to-1 on $25K that Elezra wouldn't win a bracelet that summer.
"We were playing $2K/$4K mix in May of that year," Elezra remembered. "And Chip [Reese] said to everyone who was willing to bet he will give between 3.5-to-1 to 5-to-1 odds for winning a bracelet.
"Barry turned around and asked me, 'Why don't you bet on yourself?' So I told him that I am playing only cash games. Then, he offered me 10-to-1. I couldn't resist. It was an amazing WSOP for me. I won the only bracelet from our pack and I ended up winning about $700K from those bets."
That proved the first of four bracelet wins for Elezra, whose latest came just last year. He maintained that he isn't done and he hinted at his next goal.
"I would love to win the 50K Poker Players Championship," he said. "And show everyone that the old school players still got it. Either way, I'm going on the record (modestly of course) telling you I plan to win a couple more."
Check Out the WSOP Online Bracelet Schedule
A total of 85 bracelets will be won online from July to September this year. Find out more information right here on PokerNews!
Cloutier Gets Sixth Bracelet
In 2005, TJ Cloutier was still one of the premier forces in tournament poker, one of the top few whom nearly anyone would name when asked for the favorites in a given event. He had cashed for six figures in 15 years running, including at least half a million in four of the previous seven years.
Just the year prior, Cloutier had nabbed his fifth bracelet, winning $1,500 Razz for $90,500.
Early in the 2005 WSOP, Cloutier was at it again. He'd already cashed one event, and he ran deep in Event #13: $5,000 No-Limit Hold'em.
No live reporting record exists, but the final table featured multiple-bracelet winners Tony Ma, John Hennigan and John Bonetti, as well as Todd Brunson and online phenom Dustin "neverwin" Woolf.
However, even at the age of 65, Cloutier showed he still had it. After outlasting all of the aforementioned, he found himself heads up with Steven Zoine. Zoine's first WSOP cash would not net him a bracelet as the wily veteran wouldn't be denied. Cloutier won $657,100 for defeating Zoine, earning bracelet No. 6.
While it was Cloutier's last time in the WSOP winner's circle, it wouldn't be completely the end of his relevance. He did put together two more strong years before his results fell off. A deep run in the 2016 WSOP $1,500 Monster Stack looked like it could be one last fairy tale moment, but Cloutier busted 14th in what will perhaps be his last great chance at one more bracelet.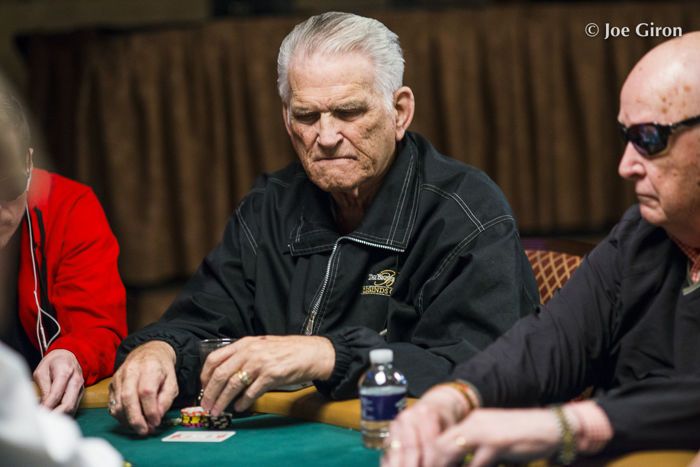 Over $3m GTD Every Sunday with NEW GGPoker Multi MILLION$ Tournaments
Galfond Begins Bracelet Collection
Few players were more feared and respected than Phil Galfond in the streets of high-stakes cash, even back in 2008, long before he began issuing open challenges to all comers in heads-up pot-limit Omaha.
So, when Galfond made the final table of 2008 WSOP Event #28: $5,000 Pot-Limit Omaha (Rebuy) with the chip lead, expectations were big that he'd get his hands on his first bracelet, despite a super-stacked final table including Phil Hellmuth, Daniel Negreanu, Johnny Chan, Brian Rast, John Juanda, and fellow nosebleed cash reg David Benyamine.
Hellmuth and Negreanu would fall early on, while Chan ran hot and scored several eliminations. However, he lost a huge pot to Benyamine in a cooler and busted in fourth.
Meanwhile, Galfond steadily held his lead by scooping enough small and medium pots. He had more than half of the chips three-handed with Benyamine and Adam Hourani. Hourani cracked Benyamine's aces to dispatch him, and he was left heads up with Galfond and at a chip deficit.
Galfond opted to take a slow approach. While he never had his chip lead threatened, it took him about three hours before he finally took the last of Hourani's chips.
The $817,781 he won still stands as his lifetime best in a live tournament, though it's a pittance compared to the millions he's won in cash games. Galfond has since added two more bracelets despite being a part-time tournament player at best, and he remains among the most feared in the world in any form of PLO.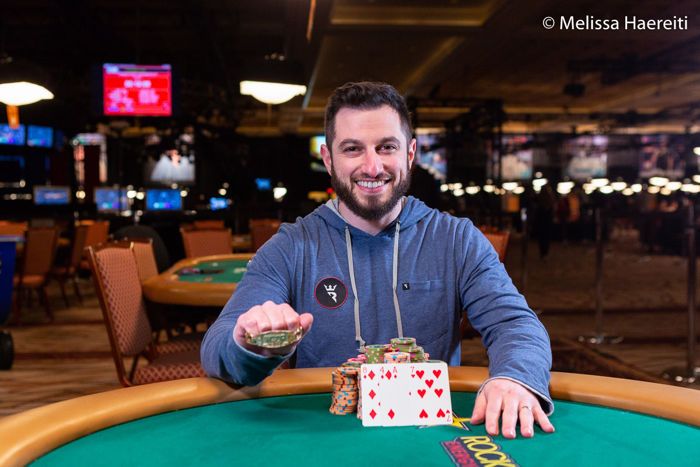 Reporting from Will Shillibier contributed to this piece.