This Day in WSOP History: Phil Ivey Snags 8th Bracelet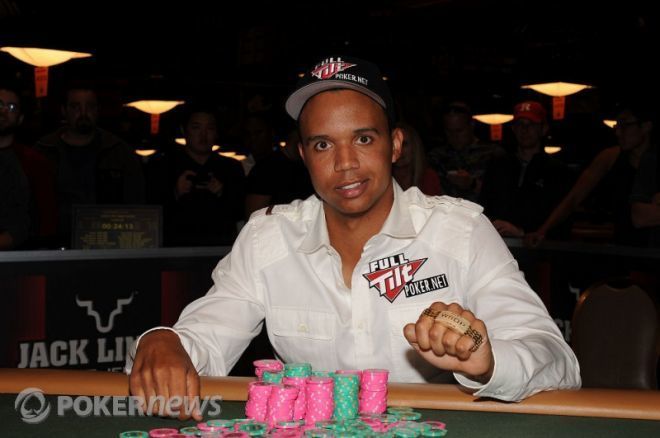 Table Of Contents
COVID-19 forced the postponement of the 2020 World Series of Poker in Las Vegas. In lieu of being able to live report this year's summer series, PokerNews has decided to relive some of the memories of past WSOPs. This Day in WSOP History will harken back to the most poignant moments of WSOPs from 2005-2019.
Before Phil Ivey became a cash game player at-large, holed up in private games wagering untold sums and fading nearly all tournament action, he was one of the favorites in the WSOP bracelet chase every year. His side bets were the stuff of legend, meaning any final table he made represented a massive sweat for his fellow players who dared bet against him.
Just such a situation developed about midway through the 2010 WSOP.
Ivey had entered Event Event #37: $3,000 H.O.R.S.E. a bit cold to start the series. He had only logged a couple of min-cashes and a 12th-place finish by the middle of June, after having pocketed two bracelets the year prior to get him to seven.
However, in the H.O.R.S.E. event, Ivey advanced to Day 3 among 25 runners, sitting with a roughly average chip count.
Check Out the WSOP Online Bracelet Schedule
A total of 85 bracelets will be won online from July to September this year. Find out more information right here on PokerNews!
Ivey Stages a Comeback
It was a good thing Ivey came in with some cushion in his stack, because the early levels went poorly for him. By the time the players got to the two-table redraw, Ivey was clinging to life with the shortest stack, on just seven big bets.
Ivey began his comeback by getting all in with a pair of eights in stud, against Dan Heimiller who had two overcards and a three-flush. Ivey won it unimproved even with Heimiller catching a fourth heart early on.
Then, Ivey played hero in razz. Facing a board on fifth that could have him nearly dead — Ryan Hughes was pushing it with three to a seven — Ivey tank-called a wager with an eight-draw then got it in on sixth when he made his hand. Hughes was paired, luckily for Ivey, but he still had a live seven-draw that he bricked on the end.
After taking another big pot off Hughes with aces up in stud, Ivey was in good shape sitting a close second to Bill Chen going to the final table.
Over $3m GTD Every Sunday with NEW GGPoker Multi MILLION$ Tournaments
Ivey Crushes Chen Heads Up
Ivey bided his time early on at the final table as chips flew around between the others players, but when he did get involved, things didn't go well as he ran an open pair of eights smack into the aces of David Baker in stud. That caused Ivey to sink to the shortest stack.
Nothing went too well for Ivey despite the field being whittled to four as he found himself at the bottom of the counts still, with less than 10 bets to boot, multiple-time bracelet winner John Juanda, chip leader Chen and Ken "Teach" Aldridge in his way.
Aldridge sank to the shortest stack and made losing two pair against Ivey in Omaha, costing him the remaining chips he had. Ivey managed to outlast Juanda as well, but Chen had been busy racing ahead of them both and had a 3-to-1 lead heads up with more than 60 big bets.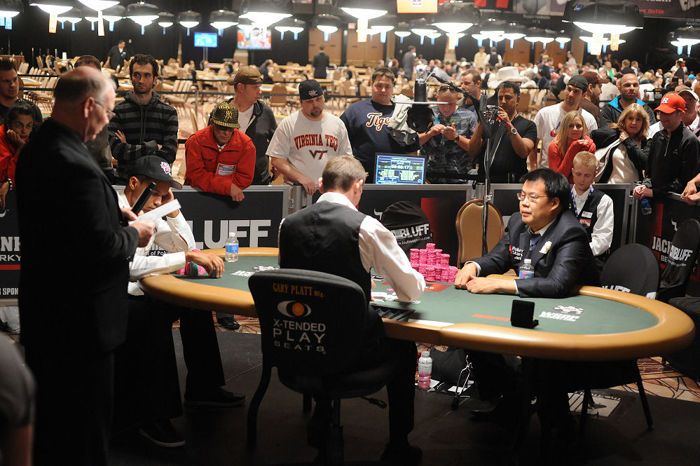 No matter. Limit games can be notoriously swingy as a few winning showdowns can massively swing things. After some early back-and-forth, Ivey won a series of hands consecutively and nearly evened up the stacks. Thirty minutes later, with the hour dragging past midnight, Ivey had flipped the stacks and was up 3-to-1 himself.
The shallow stacks — just 50 bets remained in play — meant a sustained swing could end things at any moment. A massive hand in razz decided everything, with both players starting with three babies and Ivey making a six-five on fifth. Chen made a big hand as well but his seven-six was in rough shape. He couldn't pull a miracle wheel and that was that.
Ivey's Side Bets
Many players win a bracelet and admit the money means more to them. Not Ivey. He was all about the bracelet — at least sort of.
That's because with Ivey's bracelet came hundreds of thousands, perhaps millions in side bet winnings. So focused was Ivey on the bracelet win and so oblivious to the prize money that one of his first questions after the match ended was to wonder:
"So how much is first place anyway?"
Clearly not as much as he won from those anti-sweating, but $329,840, for the record. Ivey had his eighth bracelet and they had to pay up.