Top Stories of 2021, #8: Remembering Those Who Passed Away This Year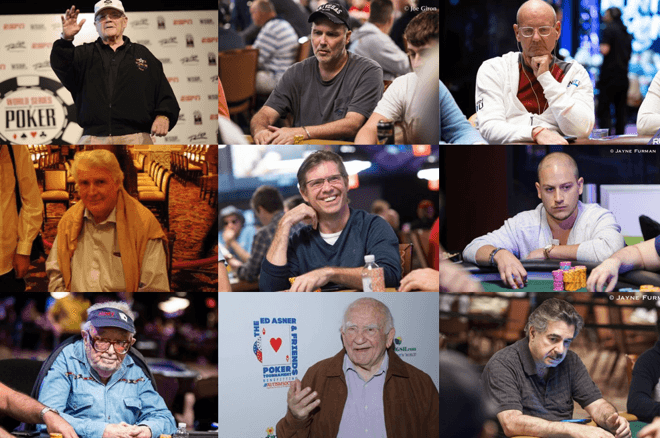 The New Year is not only an opportunity for poker players to look ahead, perhaps setting new resolutions and goals, but also a chance to look back at the year gone by. In 2021, that entails remembering those players who passed on.
Here's a look at some of those we lost in 2021.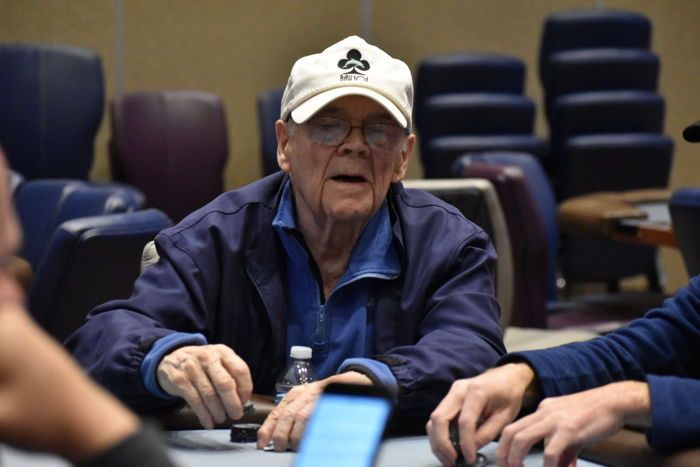 In January, the poker world learned that Howard "Tahoe" Andrew, who had been in the game for six decades, passed away at the age of 86.
The two-time bracelet winner was well-known for playing the World Series of Poker Main Event every year since 1974 up until 2018, a record 45-year streak (Brunson and others boycotted the WSOP from 1999-2002 amid a Binion family dispute).
According to The Hendon Mob, Tahoe amassed $1,505,089 in lifetime tournament earnings dating all the way back to 1976. The database also indicates that he cashed numerous tournaments every year since 1986, a testament to his longevity in the game.
Tahoe captured both his gold bracelets in 1976 in back-to-back days. First, he won Event #1: $1,000 No-Limit Hold'em for $28,000 and the following day took down Event #2: $2,500 NLH Non-Pro for $24,000. He defeated Poker Hall of Famer Dewey Tomko heads-up in the latter event.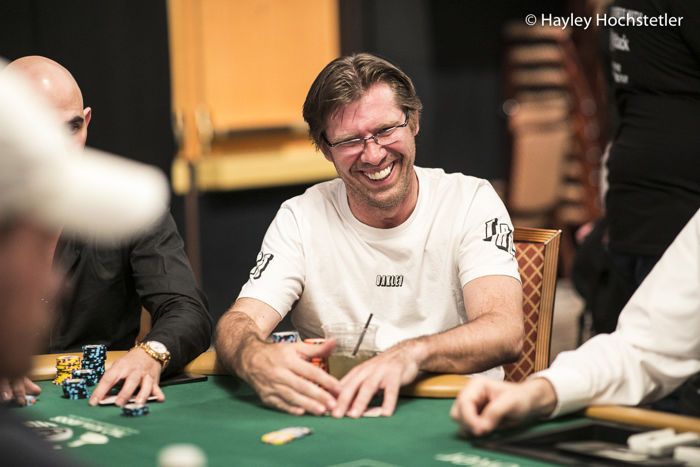 In July, word spread throughout the poker world that six-time World Series of Poker (WSOP) bracelet winner Layne Flack, 52, was found dead at his home.
Born May 18, 1969, Flack hailed from Rapid City, South Dakota before working as a poker dealer in small card clubs in Montana. Eventually, he found his way to Nevada and learned under poker greats like Johnny Chan and Ted Forrest.
"At 24, he and his girlfriend moved to Reno, Nevada and by 1995, when his daughter Hailey was born, Layne was a full-time professional poker player," Al Moe previously wrote in this PokerNews profile.
---
Top Stories of 2021, #9: Michigan Deals First Hands of Online Poker
---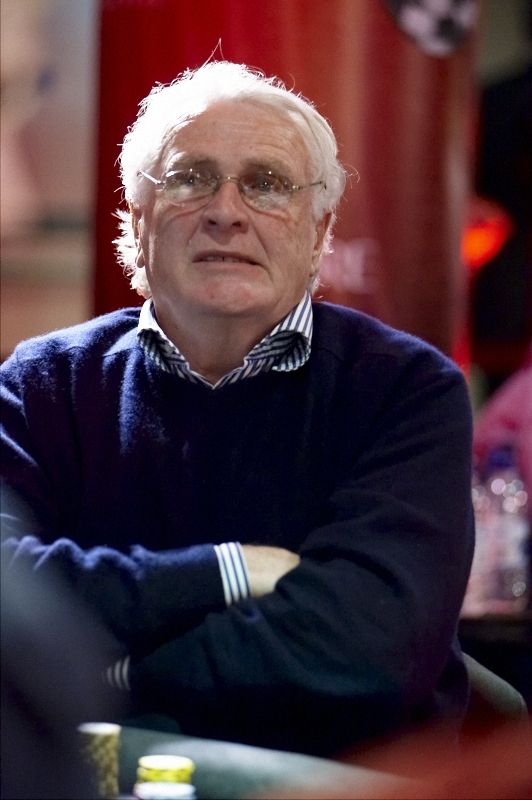 In June, the poker world lost a World Series of Poker (WSOP) Main Event champion in Irishman Noel Furlong, who passed away at the age of 83 on Sunday. It was reported by The Irish Times that he died "peacefully at home."
Known to poker fans as the winner of the 1999 WSOP Main Event and a two-time Irish Poker Open champ (1987 & 1989), Furlong was a prominent Kildare-based businessman who founded the successful business Furlong Flooring, a leading manufacturer of carpets and other flooring products. He also made a name for himself in the horse racing industry.
"Mr. Furlong helped put the 'World' in the history of the World Series of Poker," the WSOP told PokerNews in regards to his passing. "He is a worthy champion to be remembered, a businessman and gentleman who was also a world-class player."
Aged 62 at the time of his big WSOP win, Furlong is the second-oldest Main Event winner behind Johnny Moss.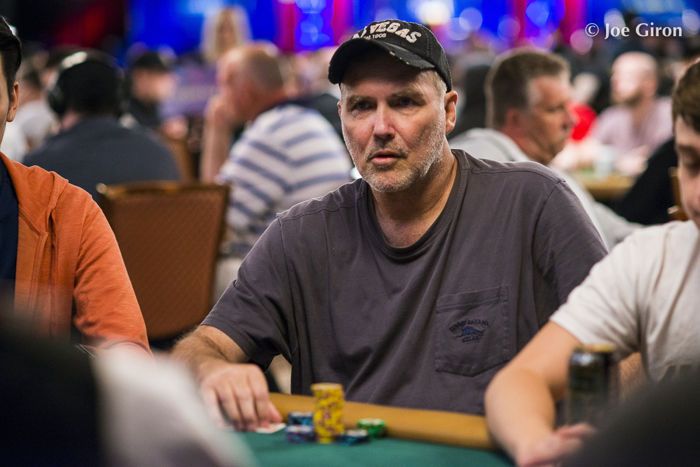 In September, Norm Macdonald, the iconic comedian who regularly attended the WSOP and hosted "High Stakes Poker" for one season, passed away at 61 following a private bout with cancer. The dry humorist was one of the legendary "Saturday Night Live" cast members in the 1990s, where he famously served as the comedic anchor on the Weekend Update segment.
Macdonald was born October 17, 1959 in Quebec, Canada. He'd go on to stardom in the U.S. in the early 1990s on SNL, along with a starring role in the 1998 comedy Dirty Work and hundreds of stand-up gigs all around the world. His smooth laconic delivery was unlike any other comedian, and his goofy, dry and often sarcastic sense of humor never failed to bring large crowds into laughter.
According to Deadline, the comedian's long-time friend and producing partner Lori Jo Hoekstra, Macdonald kept his health condition secret from his family and the press. He wanted to battle cancer in private, which he did for the past nine years.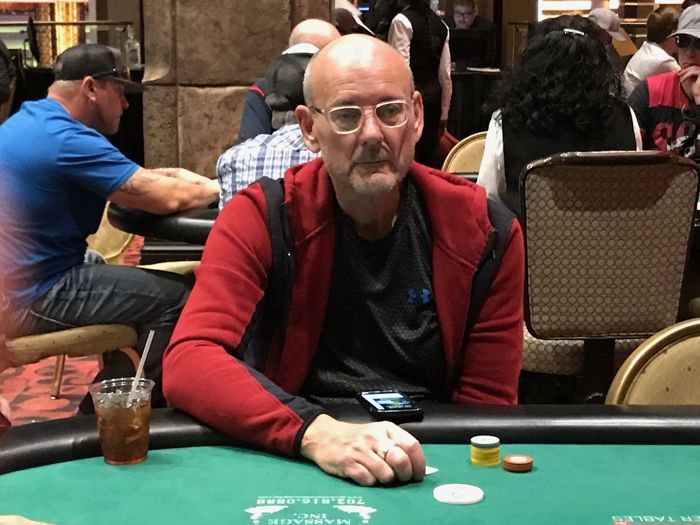 Over the summer, Jim Petzing passed away after a long battle with cancer. Known to grinders in the local Las Vegas scene and a fixture at Run It Up Reno stops, Petzing was well-respected by those who knew him.
"Jim lived life to the fullest, he battled this horrible disease like no one else. Positive. Strong. He was a fighter. He almost seemed super-human," wrote his partner Chris Fleszar in a Facebook post announcing Petzing's passing. "Simply put, he was an incredible man. To all his friends, I want you to know you were everything to him. He cherished the time he spent with you. Many of you in Las Vegas were like his family. Your love and support did so much to help him battle through the tough times."
Petzing, originally from Naugatuck, Connecticut, moved to Las Vegas to try his hand as a poker pro amassing nearly a million in lifetime earnings according to The Hendon Mob.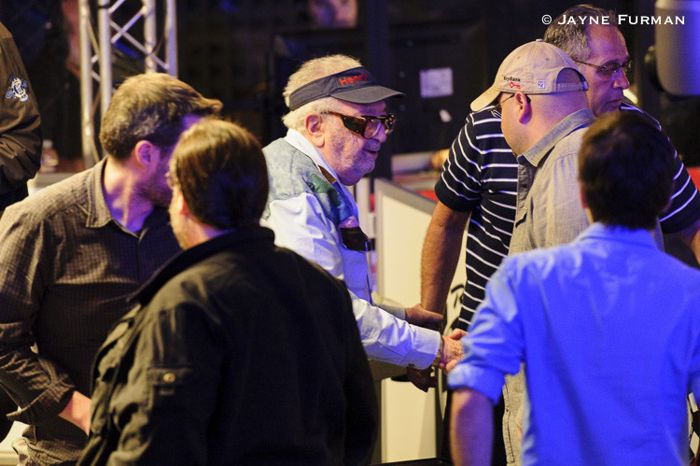 Two weeks ago, the man responsible for changing the way we watch poker on TV, Henry Orenstein, passed away at age 98.
Orenstein, a Holocaust survivor from Poland, is credited with inventing the hole card cam, arguably the top game-changer in poker.
The hole card camera, which exposes each player's cards to a television audience, was invented and patented by Orenstein in 1995. He didn't introduce the revolutionary product to the public until 1999 when the U.K.'s Channel 4 Late Night Poker show was first to use the hole cam.
Orenstein was also a WSOP bracelet winner and a Poker Hall of Famer.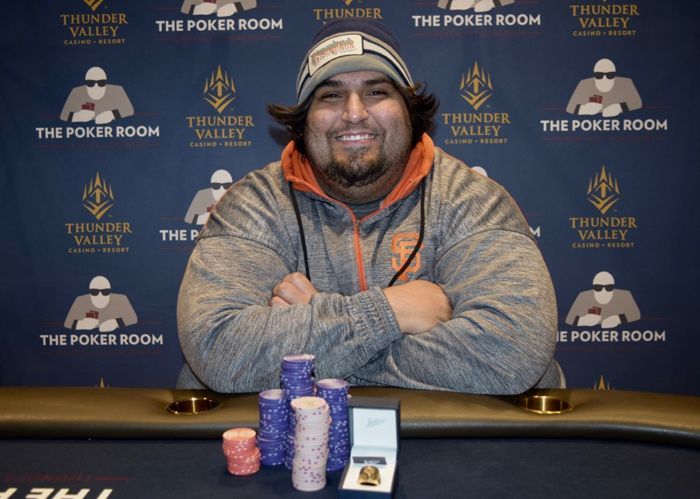 Back in April, the poker world received the sad news that popular Northern California player David "Beast" Valdez passed away at the age of 29 from an apparent heart attack.
Valdez was known throughout the NorCal region, which is where he captured a trio of World Series of Poker (WSOP) Circuit gold rings, as well as World Poker Tour, WPTDeepStacks, and Ante Up Poker Tour side event titles,
According to The Hendon Mob, Valdez amassed $374,010 in live tournament earnings dating back to 2013. The majority of his winnings came at Thunder Valley Casino Resort outside of Sacramento; in fact, his five biggest scores came at the venue. That included a career-best $46,411 for winning the 2019 WSOP Circuit Thunder Valley Event #7: $400 Monster Stack for $46,411.
More recently, he was named the "Casino Champ" of the WSOP Circuit Thunder Valley stop in January 2020 just prior to the pandemic.
---
Top Stories of 2021, #10: ClubGG Makes a Splash in the Poker World
---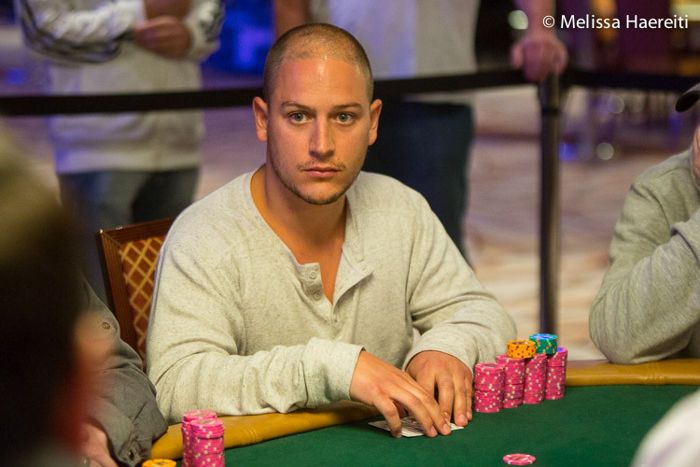 In August, Poker pro Matt Marafioti was found dead in New Jersey Friday from an apparent suicide according to The Daily Source.
Marafioti, as Doug Polk stated on Twitter, was a skilled online poker player back in the day. The Upswing Poker founder praised the online poker player known as "ADZ124" upon learning of the rumor.
"I really hope it's not true. When I first learned about poker when I was 18 I would pull up stars and sweat the 25/50 games. ADZ would be playing all of them, total boss. I dreamed of 1 day playing those games. Hope it's not true, but if it is ill always remember this legend," Polk tweeted.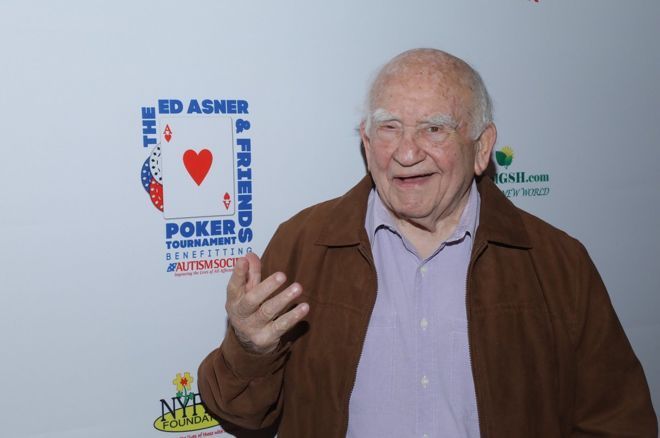 Ed Asner, one of the all-time legends of television, and an avid poker fan, passed away Sunday. The man who famously played Lou Grant during the 1970s on the "Mary Tyler Moore Show," was 91.
Born on November 15, 1929 in Kansas City, Missouri, the late TV star became one of the most respected celebrities in Hollywood for decades. He was a charitable man and former president of the Screen Actors Guild. Outside the poker community, he was known for his political activism, philanthropy, and his many roles on television and in the movies.
Within the poker community, he was also known for his annual charity poker event — the Ed Asner & Friends Celebrity Poker Night. The yearly tournament, which featured numerous high-profile celebrities and poker pros, helped raise money for the Ed Asner Family Center, a one-stop shop for neurodivergent individuals and their families seeking wholeness in all attitudes of life.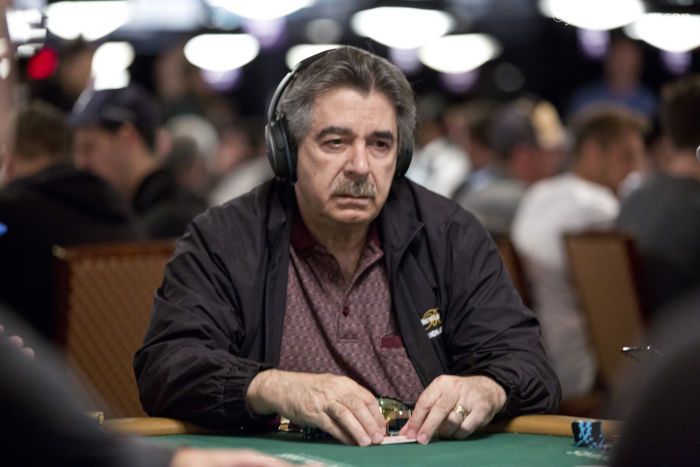 Don Zewin, a respected poker player who had great success in the 1970s and 1980s, reportedly passed away in October.
Zewin, who was married with three adult children, is the answer to one of poker's most interesting trivia questions: Who finished third behind Johnny Chan and Phil Hellmuth at the 1989 World Series of Poker Main Event?
Chan was coming off two straight world championships, but couldn't quite close it out against Hellmuth heads-up to make it a three-peat. Zewin took third place for $151,000, his deepest run ever in a no-limit hold'em WSOP tournament.
Hellmuth, who won his first of a record 16 gold bracelets on that day in 1989, spoke high praise of Zewin upon learning of his death.
"Don Zewin was a poker legend," the Poker Hall of Famer told PokerNews. "He played high stakes poker for decades, and was liked by all."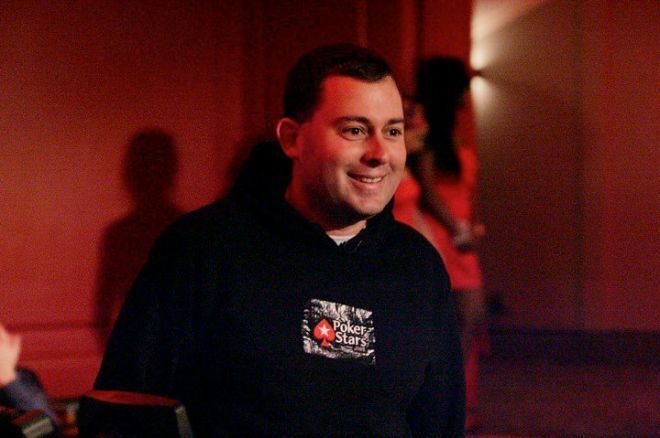 On December 2, golf pro Kevin Na posted on social media that his friend, Dusty Schmidt, had passed away at the age of 40. The cause of death for the online poker legend was not immediately known.
Na wrote: "He was a top Jr. rank golfer who played pro golf for short a period. Unfortunately, his career was cut short due to some health issues. He later in life found passion for the game of poker and became very successful at it. He even wrote few books on poker. Dusty caddied for me in US Jr US Am and even in Asian Tour event in S. Korea. He was a true friend that always there for me and rooted for me throughout my life … My thoughts and prayers to the Schmidt family. I will miss u my friend. Rest in Peace buddy."
Schmidt, a one-time member of Team PokerStars Online from Oregon, was known on the virtual felt as "Leatherass" due to the long hours he would play. A longtime SuperNova Elite on PokerStars, and one of the first to achieve the prominent status, Schmidt was also known for being a poker author having penned Treat Your Poker Like a Business and Don't Listen to Phil Hellmuth: Correcting the 50 Worst Piece of Poker Advice.
Executive Editor US, PokerNews Podcast co-host & 2013 WSOP Bracelet Winner.