Making Supernova Elite with Team PokerStars Online Pro Dusty "Leatherass" Schmidt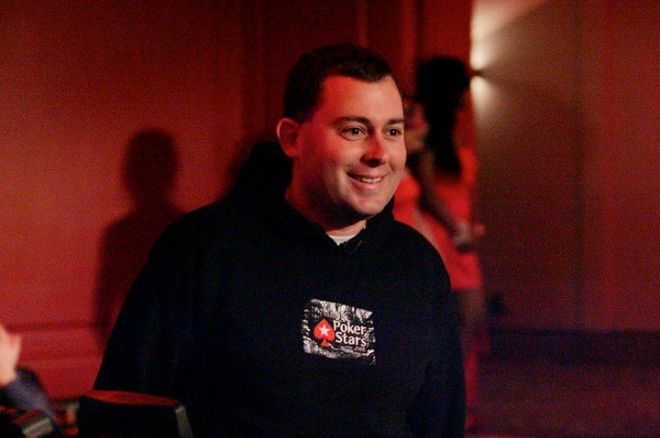 The PokerStars Supernova Elite Loyalty Programme is by far and wide the most lucrative VIP package an online grinder can get. The problem is that its very difficult to get there, as many a serious player who has tried and failed can tell you. One player who got there and stayed for four years is Team PokerStars Online Pro Dusty 'Leatherass' Schmidt. We caught up with the high-stakes cash game player to find out just what it's like to be Supernova Elite.
What made you try for Supernova Elite in the first place?
Well, I am a sucker for a challenge and I saw an opportunity to commit myself to poker for a long grueling period of time. I knew it would also give me a chance to build my bankroll in a huge way, which would allow me to move up in stakes.
How did it affect the games you were playing? Were they tougher because you had to play more of them?
I first tried to make Supernova Elite back in 2007 when the games were unbelievably better than they are today. There weren't as many games, but they were a lot better, that's for sure. So, as a result, I really got to play some great games while trying to make it and did not have to put myself in any tough spots just for the sake of earning the almighty VPPs. In today's climate, yes, I absolutely do think I have to put myself in a lot more marginal situations at the tables for the sake of earning VPPs.
Just how hard was it?
It was extraordinarily hard for me, but understand that I didn't start trying until the middle of April, and I was only skilled enough to 8-table at the time. Now I can 15-20-table with ease, so getting SNE is a ton easier for me. In fact, I can get SNE not even playing full time nowadays due to my 1,000-VPP-an-hour pace I am at. That's only 1,000 poker hours for the year, which is only about 85 hours a month.
What advice would you give to anyone trying for Supernova Elite?
First and foremost, get yourself a nice bottle to pee in! Actually, I am only half joking at best. Don't listen to what people will tell you; almost every professional poker player does it. Sitting out on tables to pee would cost me about 200 hands each time when you consider that I have to wait to sit out on 15 tables, wait to get back on and the time it takes me to pee, times the 3-4 times a day I pee, and that is just absurd to me to miss out on thousands of hands a week and over one hundred thousand hands on the year all for the "privilege" of my urine not being intercepted by a plastic bottle before it goes into the toilet. I'm sorry, but no matter how you look at it, that doesn't seem like a good idea to me. Either I will have to be at my office longer to play the hands I missed out on by going to the bathroom, which takes me away from my family or another way of looking at it is that in terms of EV, I make money every hand I play. So essentially I am spending a lot of money for the "privilege" of my urine going straight into a toilet rather than it sitting in a bottle for a few hours first! For those who are wondering, I keep water-free hand sanitizer at my desk, so cleanliness is not an issue.
Wow, that was graphic, thanks. So was it all worth it?
It's a huge deal. All of the grinders out there know they can lock up over $100,000 in income a year simply breaking dead even at the tables. When you consider we are in one of the worst economies in almost anyone's lifetime and people with master's degrees are happy to take jobs making $35,000 a year, I would say the importance of becoming SNE is truly unbelievable.
Is it so good you simply can't afford not to do it anymore?
It is definitely a goal of mine each year. The benefits are amazing. Even the perks you get when you go to the WSOP as a SNE are amazing. This year we were partying at the PokerStars party as a VIP guest with Snoop Dogg. The treatment PokerStars gives you is unparalleled as a SNE. I strive to be an SNE every year, but at this stage in my career when I am writing a lot of books and trying to expand my career into the live poker arena on occasion, even as good as being SNE is, I am not making myself do it like I have in the past. I suspect it will happen though anyway this year for me.
Do you think your Supernova Elite Status helped get you your spot on Team Pokerstars Online?
I am really not sure how they approached that decision. I was one of their highest-volume players for four years before they asked me. Actually the timing seemed to coincide perfectly with me having written a successful poker book called Treat Your Poker Like A Business, so I am inclined to believe that was a big factor in their decision. No matter what the reason was, I could not be more proud to be representing Team PokerStars. It is like being a baseball player and getting signed by the Yankees. There is no greater honor as an online poker player like myself.
If you want to find out more about Supernova Elite, check out our guide.
PokerStars and PokerNews have teamed up for one of the best freerolls in all of poker. The $10,000 WCOOP Freeroll will see 23 players win $215 tickets to the World Championship of Online Poker (WCOOP) of their choice, and one lucky player will win a seat in the $5,200 Main Event on Sunday September 26. Check out the $10,000 WCOOP Freeroll Page for more information.