Off the Felt with Arnaud Mattern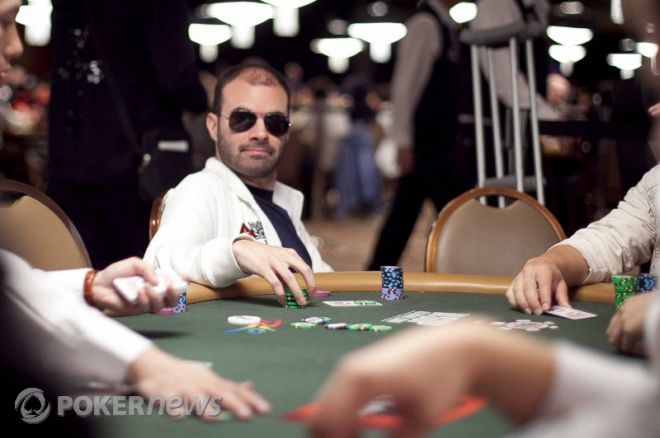 We caught up with Arnaud Mattern to discuss what he has done to cure the WSOP hangover all players get when the "summer of poker" is all said and done, where he's headed to next on the tournament circuit, and if he'd rather walk on crutches or rent a scooter.
We all know the World Series of Poker has been over for a few weeks now, but it always takes everyone a little time to get back to normal. What have you done to cure your post WSOP hangover?
Eat, sleep, hang out with friends in Paris, sleep, go to movies, play a little bit online. Oh, and a lot of sleep.
We're sure there were plenty of moments this summer that were awesome, but what was your favorite?
One of the highlights was a day I spent with a couple friends having some fun in the afternoon, then a couple of drinks, and then a terrific dinner in one of the best sushi places in Las Vegas, then a fantastic show from Cirque du Soleil, then more drinks [laughs] and playing some small games of craps and blackjack.
That was the first time that my friends played (they are complete beginners), the whole craps table got insane, then
we played blackjack, I know the games pretty well, so I started to explain them the best strategies and they were winning tons and I could not win a single hand which was hilarious. Atmosphere was great that night.
What's next on your poker calendar?
EPT season resumes with Tallin, then after that I'll go to New York City and Canada with some close friends to take a break from poker. then it will be EPT Vilamoura, and Partouche Poker Tour in Cannes. And of course the WCOOP on Pokerstars in September.
Give us your predictions for the November Nine.
I like Jason Senti, he is a good friend of Phil Galfond apparently, and I' m a big fan of Galfond, so even if he doesn't have a very big stack, I guess he will be the one I'm rooting for.
If you weren't playing poker, what would you be doing?
Get married to a rich girl so she can take care of my baller lifestyle.
Do you have any superstitions before a tournament?
No. Being superstitious brings bad luck.
What are the top three songs on your poker playlist on your iPod?

Daft punk : Something about us
Feist : One evening
Syd matters : Black and white eyes
Now we really don't like to play favorites a lot, so we're going to make you do it. Who is your favorite PokerNews hostess and why?
Well, that' s a hard one, they are all great. Kristy Arnett brings the cute asian touch, Lynn Gilmartin has her legendary accent, Gloria Blading always has great timing (and is the best Blackjack player that I know). I guess my vote would go to the behind the scenes person who takes care of all of them, makes sure they eat, drink, sleep, party and still produce great videos, and that person is what we could call the hostesses' nanny, yeah, I guess my favourite hostess would be Matt Parvis.
If you could have one super power, what would it be and why?
I think I would love to be able (sometimes only) to predict the future. Seeing things ahead of times could make life easier, and definitely help in poker.
We know that while you were in Las Vegas this summer, you hurt your foot and had to get a cast. Would you prefer crutches or a scooter?
I rented one of those scooters, damn, it was sooooo slow that I would get stuck uphill sometimes at the Rio, and even one time I saw a grandfather who was walking with a stick, and he was going faster than me. I'll go with crutches.
Follow us on Twitter for up-to-the-minute news.