WSOP Bets Heat Up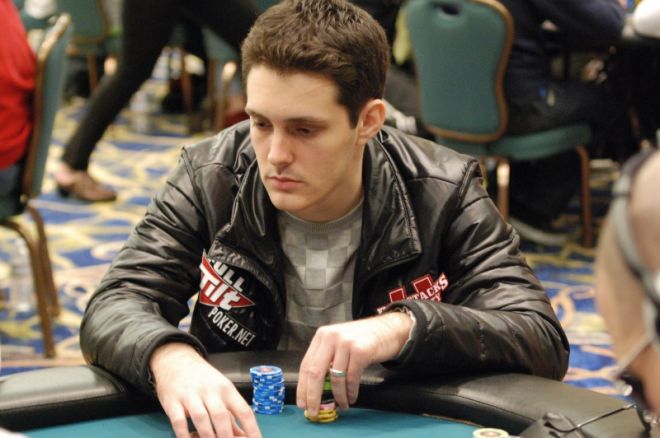 It's never to early to start thinking about the upcoming World Series of Poker and it's especially not too early to start making performance-based bets for the summer-long poker extravaganza. Down in The Bahamas where the PokerStars Caribbean Adventure is finishing up its final days, Jean-Robert Bellande, Justin "BoostedJ" Smith and Mike "The Mouth" Matusow began booking bets with each other for the Series.
The players were sitting in a $400-$800 mixed game. After several hours of play, the WSOP came up in conversation. Bellande, Smith and Matusow began speculating about how well each thinks he will do during the summer. They also shared their opinions about how their counterparts would do. The other players at the table voiced their opinions as well. We all know what happens when poker players start talking a big game — they make bets. And that's just what happened late into the night on Tuesday.
Smith was extremely adamant that he would win a bracelet at this year's Series. With this, Bellande and Smith agreed to a bracelet bet to see whether either player could come home with a new piece of gold jewelry. Bellande negotiated odds of 3:2; putting up his $10,000 to Smith's $15,000. Each bracelet Smith wins is worth $10,000 from Bellande, and each one Bellande wins is worth $15,000 from Smith.
Once Matusow heard Smith talking up a big game about winning a bracelet, he wanted in on the action. Matusow gave Smith 2.5:1 on winning a bracelet. The two discussed the bet, but no bet amounts were finalized.
The betting didn't stop there. Bellande and Matusow agreed to a bracelet bet, with Bellande getting 3:1 on his money. Bellande agreed to put up $10,000 to Matusow's $30,000. Each player enjoyed some friendly ribbing of the other and they are extremely excited to get to work on winning this bet.
After bracelet talks were over, the players began discussing bets on their tournament winnings at the upcoming WSOP. First, Bellande and Matusow went back and forth trying to agree on a bet. The two talked and argued for a few minutes, but no bet was officially made.
After that, Bellande and Smith booked another bet. Bellande got 2:1 on his money that his total tournament winnings will be greater than Smith's for the Series. The amount of the bet was unknown.
Follow us on Twitter for up-to-the-minute news, and also become our fan on Facebook.