Poker Players Continue Their Philanthropic Ways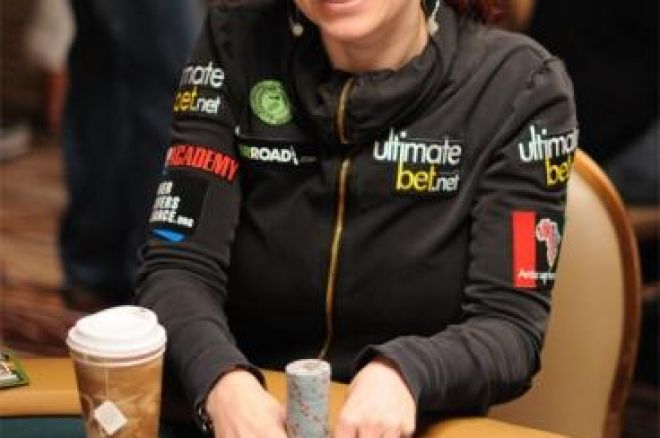 There are several worthwhile charity happenings in the poker industry to take note of as people once again prove how generous poker players can be. Whether it is hosting a poker night, throwing an online charity tournament or donating winnings to worthy causes, one thing is for certain, poker players are willing to use their love of the game to try to help better the lives of others.
Annie Duke Celebrity Poker Night
Poker players can join Annie Duke and friends on Thursday, Nov. 19, 2009, at the Commerce Casino to help raise funds for the Decision Education Foundation, a nonprofit group that works to help empower young people by teaching them effective decision-making skills. Special guest Matt Savage will emcee the night as players battle for a spot at a final table that offers prizes valued at $45,000. This ClubWPT.com-sponsored event features a $300 +$30 no-limit hold'em tournament with $100 rebuys and a one-time add-on.
In addition to playing in the tournament, poker fans will get to attend the "Use Poker to Learn Skills for Life" seminar featuring Duke, Howard Lederer, Andy Bloch and Ali Nejad. Some of the big-name celebs who signed on to participate include Anthrax guitarist Scott Ian, "NUMB3RS" star Kathy Najimy, "Melrose Place" star Nicholas Gonzalez, and comedian Jillette Penn. A number of poker's elite will be on hand including Dan Harrington, Rafe Furst, John Hennigan, Joe Sebok and Cyndy Viollette. For more information on this event, check out GreasieWheels.com.
Poker Players International Starts "All In for a Cure" Poker Pledge Program
Player representation group PPI is using its clout to help raise money for The Nephcure Foundation. Several players, including 2007 WSOP Main Event final tablist Lee Childs, 2008 WSOP bracelet winner Jason Young, WSOP Circuit champion Frank Vizza, PPI founder Gene Castro, and PPI's marketing and player development leader Eric Siegel, have pledged to donate a percentage of their tournament winnings to the nonprofit foundation whose goal is to support research to find a cure for devastating kidney diseases called Nephrotic Syndrome and Focal Segmental Glomerulsclerosis (FSGS).
According to Siegel, whose son suffers from nephrotic kidney disease, this was a no-brainer for PPI players because they understand that they can use poker's popularity to help others. Professional players and amateurs who offer to become part of the program will pledge to donate 1 percent or more of their tournament winnings to the foundation. They will also be sporting Nephcure patches, shirts, hats and bracelets during events with the slogan "Saving Kidneys, Saving Lives" on them. Anyone interested in participating in the All In For a Cure pledge program or who would like further information can visit Nephcure.org
The Bad Beat on Cancer Challenge
PokerNews is proud to sponsor the Bad Beat on Cancer Challenge, an online charity tournament to be held in honor of Nicole Rowe at PokerStars.com on Nov. 12, 2009, at 9:00 p.m. EST. Rowe finished second to a male player at Borgata's recent Ladies Event in Atlantic City while playing to get away from the stresses of an upcoming breast cancer surgery she was scheduled to undergo soon after the tournament. Rowe's story has inspired a number of professional poker players and companies in the poker industry to join to help raise breast cancer awareness. All proceeds from the event will go to the Prevent Cancer Foundation, a nonprofit group whose mission is to help with cancer prevention and early detection through research, education and community outreach. The buy-in will be $10 with $10 rebuys through the first two levels.
The event has is a ridiculous prize pool with over $24,000-worth of unique prizes, and the top 50 spots will take something home. Big prizes include a lifetime subscription to Deucescracked.com, a VIP trip to the set of the "PokerStars.net Million Dollar Challenge", a poker getaway at Borgata Hotel and Casino in Atlantic City and a number of coaching sessions from the likes of Daniel Negreanu, Vanessa Rousso, Jamie Gold, Tom McEvoy, Matt Glantz, Tom Schneider and the "Two Months Two Million" cast. For more information on the prize pool and the event, check out our story on the event.
If you don't have a PokerStars account, sign up here for a great bonus. Also be sure to follow us on Twitter and Facebook for up-to-the-minute news.