The Weekly Turbo: LeBron James Plays Poker, Breaking Records, and More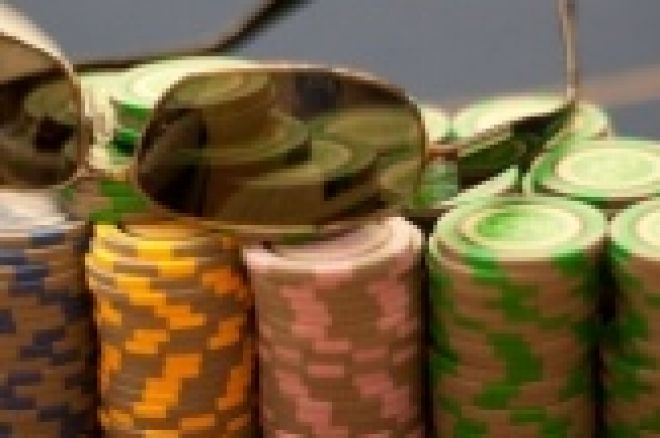 The work week can get overwhelming, and not everyone has the time to dive headfirst into the poker world's top stories every day. Weekend warriors rejoice! You've just flopped the nuts because the Nightly Turbo is introducing a special weekly edition. Prepare for a finger cramp after all the scrolling and clicking that you'll do, but unlike the Sunday paper, the Weekly Turbo won't be littered around your living room for the next week.
Broken Records
Rumors are flying that the record for the biggest cash pot ever televised was broken during the Full Tilt Million Dollar Cash Game in London. We could give you three guesses as to who was the beneficiary of the pot, but you would only need one. Did you guess Tom "durrrr" Dwan? If you didn't, we don't know where you've been for the last year.
Season five of High Stakes Poker is probably one Barry Greenstein would like to forget. It was in that season that he lost a $900,000 pot to Dwan, setting the record, until now. Dwan is breaking his own records like Michael Phelps does and the numbers are getting astronomical. Phil Ivey was on the losing end this time and what a losing end it was. Ivey's straight was one-upped by Dwan's and the $1.1 million pot was shipped toward Dwan. It's better to get your run-bad out of your system now Phil, November isn't too far away.
PokerNews UK has more on the story.
Paul Zimbler was on a quest to break the world record for playing continuous heads-up poker. He did just that in London recently, playing for 74 hours, 20 minutes and 21 seconds. He played against poker icons like Doyle Brunson and Mike Matusow, and ended up winning overall with 102 wins and 81 losses. All the money went to the Make-A-Wish foundation. Zimbler raised over £35,000 after 1,843 sessions of poker. Congratulations Paul! And thank you!
Read more of the story at PokerNews UK.
New Team Member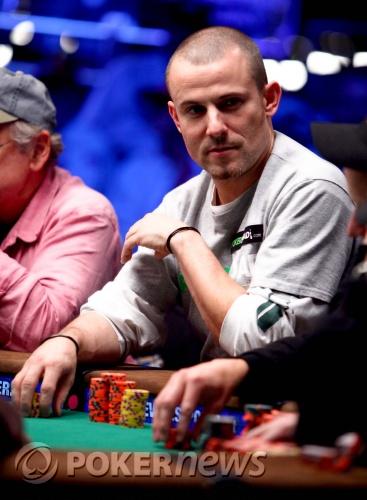 Ultimate Bet is definitely building its team. Joe Sebok is the newest member of Team UB. He'll also be the company's media and operations consultant and what's the first task on his list? Giving all of us the names of the cheaters implicated in the scandal. PokerNews sat down with Seebs to talk about his signing with Ultimate Bet.
Off the Felt
We sat down with Daniel Negreanu recently for our newest feature, Off the Felt. He talked to us about superstitions, eating a cheeseburger, and what happened to him in the bathroom. Check out Off the Felt for the interview.
RealLeBron
PokerStars is in yet another music video. Earlier this year, Daniel Negreanu made a cameo in Katy Perry's video for Waking Up In Vegas and then its logo appeared throughout the Fabolous video for My Time. Well, PokerStars has done it again folks.
Rapper, Drake, is the next on the list for PokerStars. His video for the song Forever features LeBron James, or RealLeBron (his screen name on PokerStars in the video) playing what seems to be two games on the online poker site. The song is from the soundtrack for the movie More Than a Game, a documentary about James.
Check out the video over at Pokerati.
Those Are Fighting Words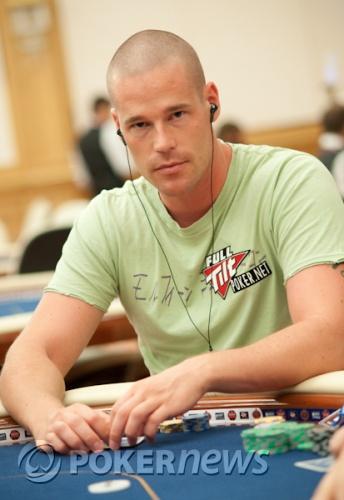 In a recent interview with Inside Poker, Patrik Antonius gives us a little insight into what he thinks about some online poker players. He thinks Phil Ivey is the only player with an edge over him. He also respects Gus Hansen's game and thinks it is better than OMGClayAiken's and Urindanger's.
Don't let his striking good looks fool you. Patrik is a big fan of mixed martial arts and although he says he won't be fighting, he has extended an offer to fight Mark Vos. He says he would let Vos punch him for three minutes and give him one round to try and win. Antonius apparently wants to break Vos' nose. Picture that right now. We know you are.
Will Harrah's Make a Mistake?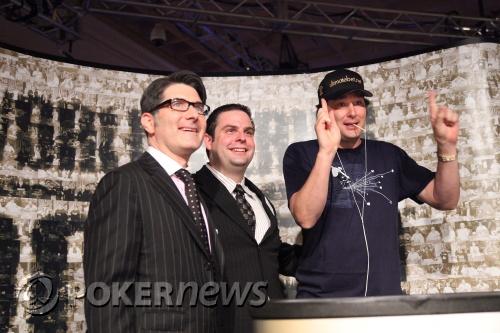 Phil Hellmuth definitely thinks Harrah's will make a mistake, or maybe he's upset because Harrah's didn't pay for his room during the WSOP this year. In an interview on the Hardcore Poker Show, in an effort to defend Jeff Shulman's comments about winning a WSOP bracelet, Hellmuth says he thinks Shulman was trying to make his comments about Harrah's rather than the bracelet.
After speaking with Jeffrey Pollack about Harrah's starting an online poker site, Hellmuth says he thinks a battle could be brewing. He says that the Harrah's and the WSOP could be in a very tough position and that Harrah's could risk losing the WSOP, which is worth $200 million.
He believes that with the launch of an online poker site, Harrah's could begin to flex its muscles as a site owner during the WSOP and restrict or take away logo usage. And that, he says, could force the other online sites to start their own tournaments.
Hear the entire interview at Hardcoresportsradio.com.
Winners Circle
The World Poker Tour Borgata Poker Open has a champion. Oliver Busquet overcame Jeremy Brown's 3-to-1 chip lead to take the title. Find out how it all went down, here.
Erik Cajelais is a bracelet winner. He won his first World Series of Poker bracelet in the £2,500 Pot Limit Hold'em/Omaha event at the WSOP Europe in London today. We tell you how he went from not too many chips to a lot of chips and a bracelet, in this recap.
Be sure to follow us on twitter for up to the minute news.