The Nightly Turbo: Charity Poker, a Full Tilt Promo, and Patrik Has an Imposter?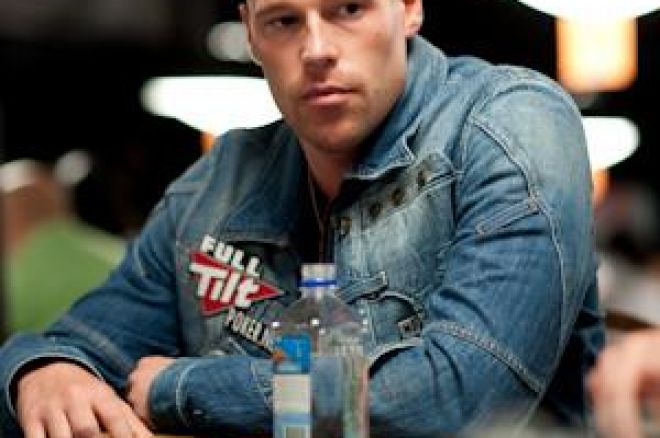 It's a fresh new week and we're back at it. Hope you caught up on last week's news with The Week in Poker and you crushed the tables over the weekend. If you didn't, check out the strategy section for some helpful hints.
Weekend Wrap-Up
The Asia Pacific Poker Tour (APPT) wrapped up its Macau stop on Sunday. Irishman, Dermot Blain took down the Main Event and was crowned champion of Season 3 of the APPT Macau, taking home $541,089 and the trophy.
Results for the APPT Macau Main Event
1st – Dermot Blain ($541,089)
2nd – Mike Kim ($484,999)
3rd – Daoxing 'Boa Boa' Chen ($239,327)
4th – Darkhan Botabayev ($166,497)
5th – Pontus Kers ($114,464)
6th – Jicheng Su ($74,923)
7th – Dbinder Singh ($52,033)
8th – Brandon Demes ($41,621)
9th – Stefan Hjorthall ($31,222)
The High Rollers event also concluded on Sunday. Vladimir Geshkenbein took on Johnny Chan heads-up and Geshkenbein's four-to-one chip lead and aggression over Chan proved too much for Chan. Geshkenbein was crowned the High Rollers Champion and with that title came the nice $266,690 prize.
Results for the APPT Macau High Rollers Event
1st – Vladimir Geshkenbein ($266,690)
2nd – Johnny Chan ($154,400)
3rd – Neil Arce ($84,218)
4th – Danny Huynh ($63,164)
5th – Grant 'grunter' Levy ($49,127)
6th – In Wook Choi ($35,091)
7th – Gap Young Kim ($28,073)
8th – Nicolas Wong ($21,055)
The next stop for the APPT is Auckland, New Zealand. Sign up for a PokerStars account and win your way to New Zealand.
Headed to Barcelona for the EPT? We have your guide for where to stay, what to eat, and where to go while you're there in our Jet Set: Barcelona guide.
Plenty of action took place on the virtual felt Sunday, and the Sunday Briefing has who won what and the deals that were made.
Monte Carlo Comes to LA
Nancy Cartwright, best known for being the voice of Bart Simpson, is hosting her fourth annual Monte Carlo Night charity poker tournament. The tournament will take place on October 3rd at Cartwright's house in the San Fernando Valley. Cartwright, alongside Jamie Gold, will host the event that has been dubbed the "Biggest Party in Northridge." Quite a few celebrities and professional poker players are already confirmed for the event.
Police Activities League Supporters (PALS), a program of the LA Police Department, will be the beneficiary of this charity tournament. PALS aims to prevent the youths in the San Fernando Valley from getting into trouble and entering the juvenile justice system.
Buy-in for the event is $125 and there are quite a few other sponsorship packages available. For more info, visit Devonshire-Pals.org.
New Full Tilt Promo
Last month, Full Tilt Poker brought us the Biggest Bonus Ever. Starting September 1st, they're coming at us again with another way to earn some extra cash and more points. Take 2 is their newest promotion. For the month of September, if you play at least two ring-game tables, you'll earn double Full Tilt points. On top of that, depending on how many consecutive days you play, you can earn up to $50.
What are you waiting for? Sign up for a Full Tilt account with PokerNews and get the incredible bonus we offer too!
In Case You Missed It
Krantz and crew had their minds focused on war instead of poker on last night's episode of 2 Months, 2 Million. They took on Aaron "aejones" Jones and his housemates in a series of prop bets aptly titled House Wars. If you missed the episode, check out our recap and it'll be just like you watched it. Well, not really, but at least you'll have something to talk about in case one of your friends brings it up.
The UIGEA is set to take effect in December. Banks across the country are already taking action and telling their customers what's to come when it happens. Read Banks Prepping for December to see what actions the banks are taking and what this means for your online poker cash-out checks.
Our video hostesses are on the tournament trail, bringing all of us great videos and interviews of the stops they've visited. Gloria and Lynn have taken to their blogs to update us on where they were and where they're headed next.
Pauly (from Tao of Poker) will be writing Op-Ed pieces for PokerNews every Sunday starting September 6th. He is one of the most respected writers in the poker industry and we're excited to have him aboard!
Caesars Cup Players Added
Daniel Negreanu and Annette Obrestad were given the title of Captain for their respective teams of the Caesars Cup. Team Americas will take on Team Europe in a Ryder Cup-style poker tournament. The teams will each have eight members. Negreanu has added Jennifer Harman and Doyle Brunson to the team that already consisted of two Phil's (Ivey and Hellmuth) and John Juanda. Obrestad picked Patrik Antonius and Ilari Sahamies, both of who will complement the team consisting of Peter Eastgate, Dario Minieri, and Bertrand Grospellier.
The Caesars Cup is set to take place September 25th in London as part of the World Series of Poker Europe.
Patrik Does Not Tweet
Patrik Antonius, not wanting to get into more trouble with Doyle Brunson, took to Coinflip.com to address the rumors that he had a twitter account and was tweeting offensive things about TexDolly.
"I don't have a Twitter account and I have never posted a single word there," said Antonius. "I have no interest in posting updates about my comings or goings. I'm a private person and I want to keep my private life to myself. I would never want to post entries telling everybody where I am and what I'm doing right now."
Whoever the Antonius imposter is, is clearly following Antonius because he knows who he's playing against in Bobby's Room and when he's playing. Sounds kinda creepy to us.
Check out the whole story at Coinflip.com
Patrik's twitter may not be real, but the PokerNews twitter is. Follow us here for up to the minute news.