Europe vs. Americas at WSOP-Europe Caesars Cup Event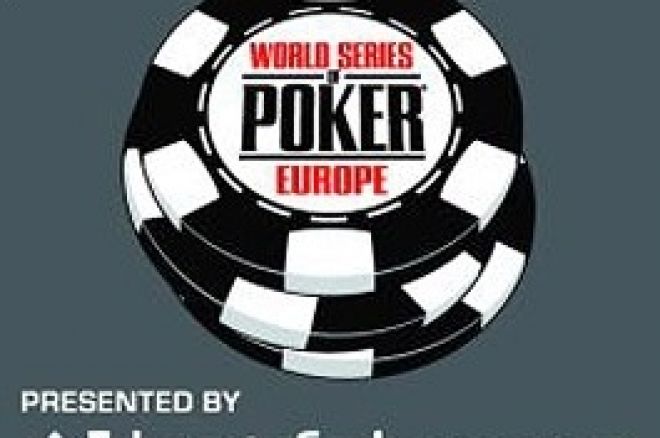 All-star lineups of professional poker players from Europe and the Americas will do battle in a special event at this September's World Series of Poker Europe Presented by Betfair. The third annual WSOPE series will introduce the Caesars Cup, a poker tourney modeled after golf's Ryder Cup that pits two international teams against each other to determine an overall winner.
The Caesars Cup is a made-for-TV affair to be produced as part of ESPN's broadcast package from London, with the event taking place on September 25th, midway through the WSOPE's two-week run.
The two teams of eight players each will square off at no-limit hold'em, battling in a series of "partners" and "heads-up" matches. Points are awarded for each match (similar to Ryder Cup scoring) and the event promises to include new twists such as "alternate betting". Canadian Daniel Negreanu has been tabbed to captain the Americas team, while young Norwegian sensation Annette Obrestad will held up the European squad. Each of the captains will select six of the seven other players for their respective squads, with the eight and last spots to be filled through special qualifying opportunities. The final European spot will be filled through a promotion at Betfair Poker.
"Nothing brings out competition like representing your country," said Ty Stewart, the World Series of Poker's Vice President. "This continent versus continent format will draw the biggest names in poker to see who will lay claim to the inaugural Caesars Cup."