Jeffrey Pollack Out as World Series of Poker Commissioner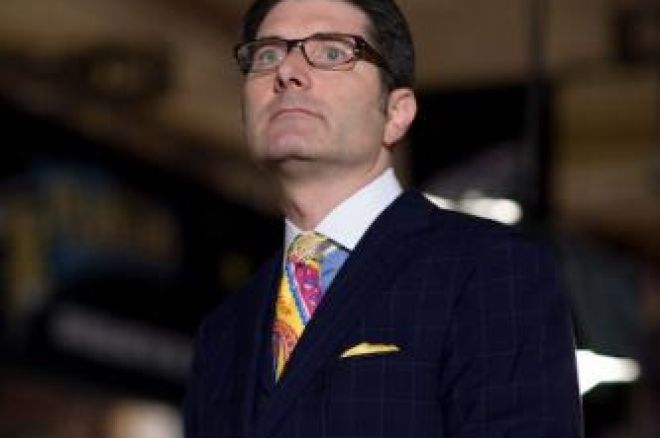 Only days after the World Series of Poker crowned its newest champion, Commissioner Jeffrey Pollack has resigned from his post effective immediately. Initially reported on by the Las Vegas Review-Journal, Pollack said in an interview with Howard Stutz that he plans to "explore new business challenges," and that his future "is a blank canvas."
While there are no direct plans to replace Pollack, his loss to the poker community is a large one. Since Pollack took over the role of commissioner in 2006, the WSOP has grown not only from a pure numbers standpoint but also in it's visibility to both mainstream audiences and advertisers. Pollack has solidified the WSOP's place on television screens for years to come by brokering a seven-year deal with ESPN and also has brought the likes of Milwaukee's Best Light, Jack's Links, Corum, Planters and more into the poker world.
As reported by WickedChopsPoker.com, Pollack's list of initiatives since 2006 include starting the Players Advisory Council, creating the November Nine, creating the $50k H.O.R.S.E. Championship, redefining the Poker Hall of Fame, expanding the WSOP brand to overseas with the WSOP Europe, the introduction of Ante Up for Africa and more.
On Pollack's watch, the WSOP has grown 88 percent since 2006 with the biggest leap coming between 2005 and 2006 but steadily increasing each year after that despite the fact that online gaming was under attack by the U.S. government.
All eyes are on Mitch Garber, the former CEO of PartyGaming, now at the helm of the newly created Harrah's Interactive Entertainment. While a WSOP spokesman said "there is no intention at this time to replace the Commissioner role," Garber seems the logical choice to fill Pollack's shoes.
The WSOP spokesman also went on to say: "We appreciate Jeffrey's contributions over the past four years and wish him the best in the future. The World Series of Poker remains the market leader with this year's tournament exceeding all expectations, and we are well positioned for the future."
PokerNews will continue to monitor the situation and bring updates as they come in.
Follow us on Twitter for up-to-the-minute news, and also become our fan on Facebook.