IMG Signs Four-Year Deal with Harrah's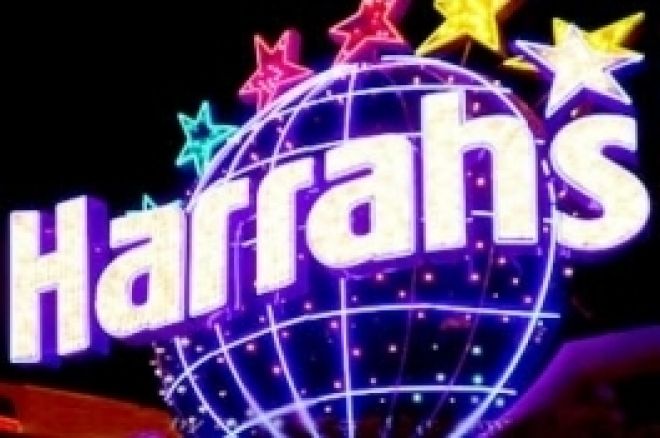 Harrah's Interactive Entertainment, Inc. recently announced that it has renewed its partnership with IMG Sports & Entertainment for an additional four years. In the new deal, IMG will activate its global network to help guide international expansion of the brand, including sponsorship, event management, licensing and television distribution.
According to Harrah's chief executive officer, Mitch Garber, the deal was a no-brainer because Harrah's wants to continue expanding its brand on a global level. "We are looking to emphasize the 'World' in World Series of Poker as our vision of the brand extends beyond the annual events in Las Vegas and London. By tapping the global reach and expertise of IMG, we are confident that together we can take the brand to new levels on the international stage through new international bracelet events and other WSOP-licensed poker events," Garber said in a recent press release.
In recent years, IMG has led Harrah's charge to globalize the WSOP brand by attracting several corporate sponsors including Jack Link's, Hershey's and Planters while helping promote the brand on foreign soil.
According to IMG senior vice president and global managing director for the consulting group David Abrutyn, the WSOP will continue to grow thanks to the renewed partnership. "The World Series of Poker is an impressive property that we believe is well-positioned to expand successfully into international markets given the increased activity in the online and offline poker business in key international markets," he said.
IMG operates in 30 countries by providing product and brand licensing; consulting services; event ownership and management; collegiate marketing, media and licensing; fashion events and models representation; golf course design; and client representation in golf, tennis, broadcasting, speakers, European football, rugby, cricket, motor sports, coaching, Olympic and action sports.
The World Series of Poker Main Event airs Tuesday nights at 8 p.m. EST on ESPN. Check your local listings. For up-to-the minute news, don't forget to follow us on Twitter.