World Series of Poker Joins G2E Global Gaming Expo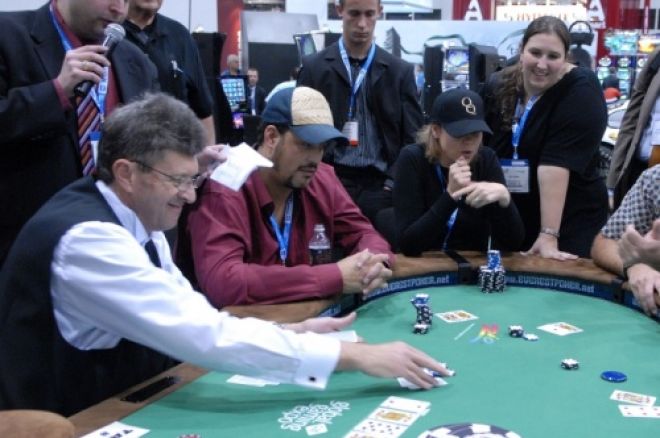 This week marked the return of the G2E Global Gaming Expo to Las Vegas. The event, held at the Las Vegas Convention Center, has long been an important gathering of industry professionals across the globe. Arguably the most important event of the year for the gaming industry, the G2E Global Gaming Expo encompasses not only the larger well known corporate companies, but host the growing Native American gaming markets and many of the lesser-known gaming destinations that dot the world map. The self-proclaimed "by the industry and for the industry" show has morphed into a franchise that also includes a sister expo, G2E Asia, that is held in Macao during the summer.
This year the show played host to over 750 exhibitors spanning over 330,000 square feet of convention space. Several upgrades were made to this year's show, one of which was the addition of the world's most prestigious and recognizable poker tournament brand, the World Series of Poker. Rather than just being another booth at the show, the iconic poker franchise, owned by Harrah's, hosted five different tournaments at the event this year. Each of the mini-tournaments consisted of 27 players sitting among three separate WSOP-branded tables. Each 90-minute competition was comprised of 26 amateurs and one well-known poker personality. Among the marquee names were bracelet winners Scotty Nguyen, Antonio "The Magician" Esfandiari, and David Williams. Jean-Robert Bellande, who has also had his share of success at the tables and recently was a contestant on reality show Survivor, was also present.
While there was no money exchanged, the chance to sit alongside professional players and legends of the game brought quite a spectacle to the floor of the expo and will undoubtedly be "water cooler" talk for a select few. When the WSOP's Jack Effel announced the names of eager participants who waited around the exhibit's tables, not a single face was without a smile or starry-eyed look as the conventioneers awaited the sound of their name and a chance to play with a true-to-life rounder. The winning participants received G2E merchandise along with a commemorative WSOP tournament chip for taking part. Each gathering drew plenty of interested players. Lisa Feldman, a Senior Director of Operations and Hotel Relations for Reed Exhibitions, remarked about the tournaments, "We could have easily filled five or more tables."
This year was the inaugural appearance for the WSOP at the well-recognized show, and is another example of how the WSOP name has grown beyond an annual summer pilgrimage to Las Vegas by poker players from around the world.
<center>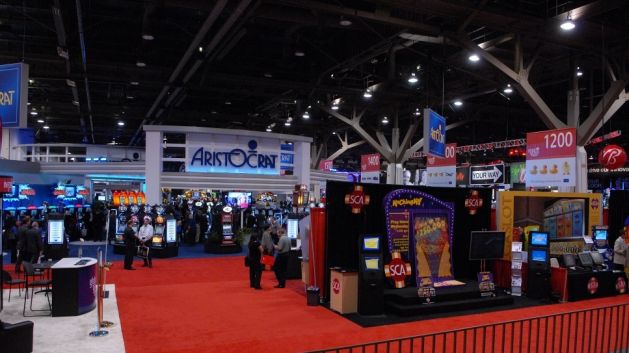 Photos courtesy Flipchip

</center>