Special Bracelet Ceremony New Tradition at 2009 WSOP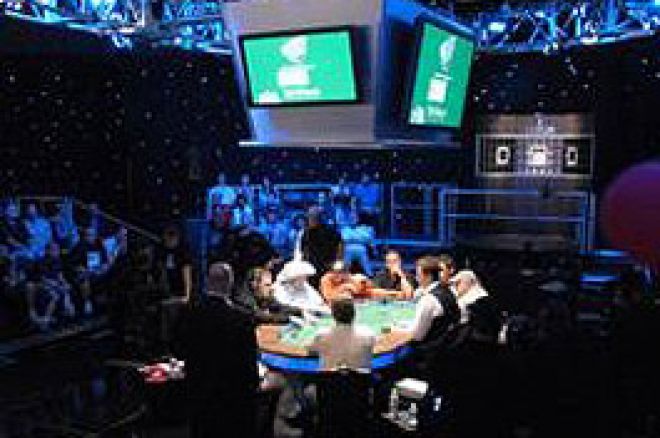 In a few short weeks, thousands of poker players will descend upon the Rio All-Suite Hotel and Casino in Las Vegas for the 40th Annual World Series of Poker. Each of those players will arrive at the Rio with a common goal: to win a WSOP gold bracelet. This year, the WSOP will be introducing a new tradition designed to bring added attention to the achievements of those players who successfully realize that goal — a special bracelet ceremony each day to honor every bracelet winner.
Each winner of a WSOP bracelet event will be asked to return to Amazon Room at the Rio the following day at 2:20 p.m. to receive his or her bracelet in a special ceremony. WSOP Commissioner Jeffrey Pollack will be presenting the winners their gold bracelets, which for the third straight year will be produced by the Swiss watch making manufacturer, Corum. The first such ceremony will take place on Monday, June 1.
The 2:20 p.m. time for the ceremonies means they will occur just as players in the daily noon tournaments return from their first scheduled break. A special "Bracelet Ceremony Stage" will be set up in the Amazon room for the presentations.
The daytime ceremonies should bring added attention to winners of preliminary events, some of whom will be winning their tournaments during late night hours when relatively few players and fans are present to witness their triumphs. "Essentially, we are going to take the bracelets which in some instances have been awarded under the cover of darkness by whoever happened to be around at two in the morning, and bring them into the spotlight where they truly belong," said WSOP Commissioner Pollack.
The five-minute ceremony will in some ways resemble Olympic medal presentations, with the awarding of the bracelets and the playing of the winner's national anthem. Additionally, media will be afforded opportunities to take photographs and film the ceremonies, as well as conduct interviews with the bracelet winners afterwards.
You can stop your quest for a PokerStars.com first deposit bonus, Welcome to PokerNews.com - The #1 online poker information source.