2009 WSOP Primer: Rooms in Las Vegas for the WSOP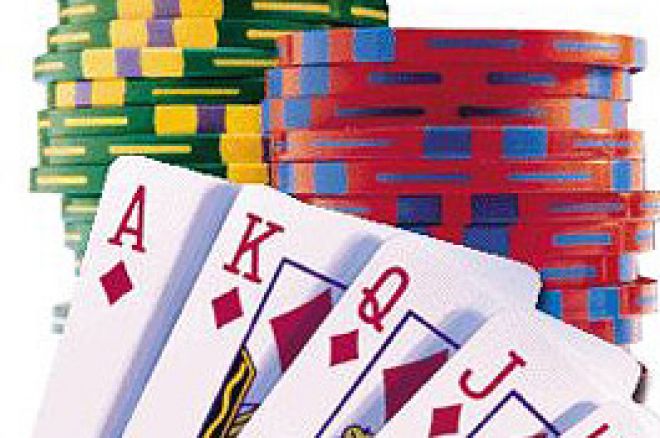 There are lots of places to stay while you are in Las Vegas for the 2009 World Series of Poker. Considering the state of the economy this year, it is really worth your effort to do a little comparison shopping.
Let's start with geography. The WSOP is held at the Rio on Flamingo Road, which is three fourths of a mile west of Las Vegas Blvd. (a/k/a "The Strip"). If you stay at the Rio, your travel problems are solved. (Editor's Note: The Rio has instituted a special "WSOP" rate for advance room reservations.) You can also get a room at the Gold Coast, which is next door to the Rio and a short back entrance walk away. The Palms hotel and tower are across Flamingo and a bit west but still a not-too-unreasonable walking distance away. Remember, it will be over 100 degrees every day while you are in Las Vegas and some say it reaches 120 or more on the tarmac or a parking lot or the concrete sidewalks — you do not want to walk from a Strip hotel to the Rio!
The closest big hotels are Caesars Palace and Bellagio but with a cab ride now a factor, any Strip hotel is just five to fifteen minutes away. There is one shuttle from the rear of Harrah's directly to the Rio; it runs every 30 minutes but it gets very full right around tournament time.
So here are our tips for saving money on hotels during the Series:
• Decide if you are going to play tournaments or cash games in poker rooms other than the Rio and remember that is where you will be making your late night/early morning final trips of the night. Being able to walk to your room at the end of a long poker day is a bonus for many players.
• Google "Las Vegas Strip Maps" and pick a half a dozen or so hotels near your gaming central. Remember, saving ten bucks a night on a hotel room is not a savings if you are always a cab ride away at the end of the night.
• Google "Las Vegas Hotels", pick two sites and compare their room rates. This should narrow your search down to a couple of hotels. Do not book online yet!
• Call the property and ask for their best rate for your dates. If they give you a rate higher than you found online, tell them that and most often they will match that rate for you. Hotels pay a fee for outside bookings and they would always rather have you book direct and save them the referral fee.
Also remember when you check in to ask for an upgrade and be willing to tip for that better room.
Finally and most importantly, if you have player's cards from the various casinos and have been getting those flyers in the mail, take a look at those. For the last several months, rates to player's card member have been coming down and down. Several friends have been to Vegas in the last month and stayed at quality Strip properties at player card rates less than the best offers on the web. This year, more than any previous year, there are deals to be had on rooms in Las Vegas.
Check out the FullTilt first deposit bonuses on PokerNews.com - The number one source for everything poker on the internet.