The World Series of Poker: PokerStars-Sponsored Joe Cada Preps For the Big Night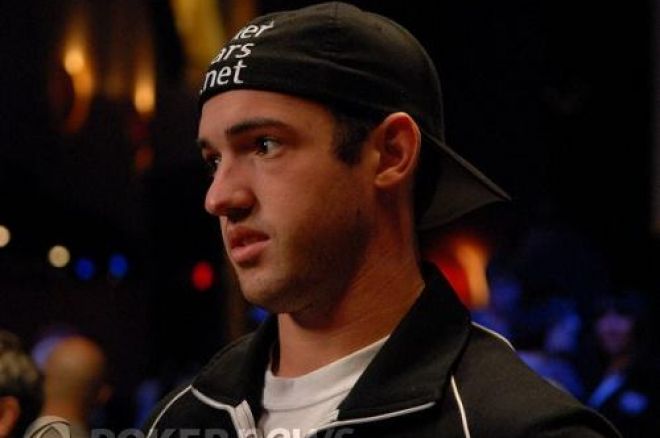 Sometimes in poker, as it is in life, "it's just meant to be." Joe Cada, the last PokerStars-sponsored player left in the World Series of Poker Main Event went on a roller-coaster ride for the ages on Saturday night. The 21-year-old from Michigan was one of the shorter stacks going into the start of play and found himself crippled with one foot out the door in the early goings.
With just over 2 million in chips left, Eric Buchman, another PokerStars-sponsored pro, moved all-in from the small blind forcing Cada to make a decision for the rest of his chips. Cada, with around five big blinds left, made the call with jack-four, and, surprisingly, was ahead of Buchman's
. Cada was able to double up and somehow turn his 2 million in chips into over 130 million. Tonight at 10 p.m. PST, Cada will have a chance to make poker history if he becomes the youngest main-event champion in WSOP history. PokerNews was able to sit down with Joe exclusively just hours before he goes to battle on the felt against Darvin Moon.
Talk to us about how emotional it was during the final table. You were on the brink of elimination many times and now find yourself as the chipleader going into heads-up play. What's going on inside your head?
Yea, I mean I pretty much just figured I was taking seventh, but
I also never gave up at the same time. I made the call against Buchman because I thought it made sense with as few chips as I had remaining. I got very, very lucky and fortunate at that final table. I've never seen any thing like it. I'm not mad at how I played it, but I am very fortunate at how things turned out.
If you could look back and pin one moment as the defining moment of the final table for you, what was that moment?
Oh yeah, I think the biggest moment was right after I sucked out against Shulman with threes against jacks. A few hands later I got it all in against Darvin with aces vs his king-nine and held.
That spot, obviously you're thrilled to get it in with aces, it was a four-bet shove from Darvin there, correct?
Yeah he instant-jammed with king-nine. That was the first time I three-bet during the two and a half days we played together and he instantly jammed with king-nine off-suit. I was pretty excited, although I was not excited when he flopped top pair and a back-door flush draw. I wasn't too excited for the flop, but I was excited after it held.
Who was your toughest foe at the table? Were there any big surprises?
I think Antoine (Saout) played the best at the final table and was the toughest.
How have you been preparing for heads-up play?
I couldn't sleep much right after, but I just stayed in my room and talked with a lot of my friends who are mostly poker players. I just took it easy and finally got to bed at about 10:30 p.m. last night.
It was clear fatigue weighed into some decisions during three- and four-handed play, does the break help, or hurt you and Darvin?
Darvin was getting super tired, so I think the break helps him a lot. I was wide awake and was excited to play. It's fine though, I'm ready. I'm definitely not looking past this.
Follow all the coverage of tonight's final table as it happens at 10 p.m. PST in our live reporting pages, on Twitter and on Facebook.